Barry Winkleman Family - Who is his wife? Learn the Details of his Grandchildren!
Published Sun Nov 10 2019 By Sea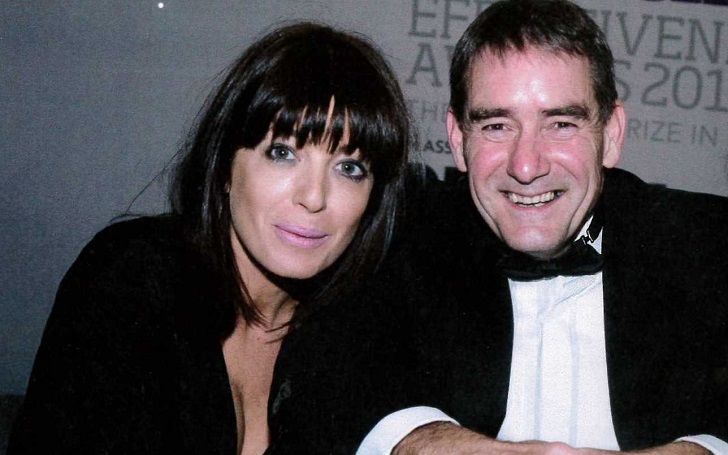 If you're wondering how the name Barry Winkleman rings a certain metaphorical bell, it's because of sisters Claudia and Sophie Winkleman. That's their father, but they are not full sisters since they were born from Barry's two different relationships. Years later, his daughters welcomed kids of their own, and now, Winkleman became a part of a bigger family.
Barry Winkleman (born 1939) is a former publisher of the Times Atlas of World History. Likewise, the said publication is a historical atlas first published by Times Books Limited.
Barry Winkleman Married Twice: Learn about Winkleman's family.
In 1968, Barry Winkleman married Evelyn Pollard, later an editor of the Sunday Express, at Hendon, London. Barry and Evelyn were the parents of Claudia Winkleman. Claudia was born to Winkleman and his ex-spouse on January 15, 1972. The Winkleman family separated when Claudia was only three (1975). Claudia is now a television presenter.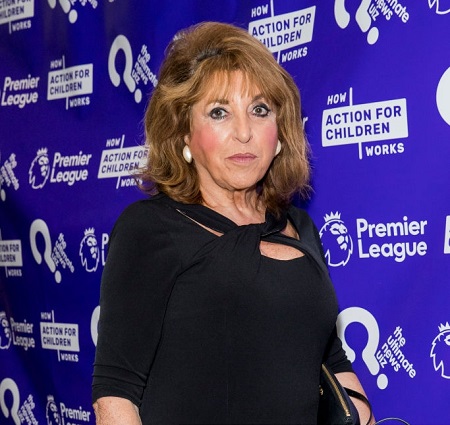 Evelyn remarried in 1979 to Nicholas Lloyd, an editor for the Daily Express. They had four kids together who became Claudia's stepsiblings (three brothers and one sister).
You Might Like: Learn How Meghan Markle Won Over The Queen!
Barry also remarried in 1979 in Camden, London, England. Winkleman tied the knot to a children's author, Cynthia "Cindy" Black, with whom he still lives. With Cynthia, he fathered a second daughter, Sophie Winkleman, on 5 August 1980, who many know by the name of Lady Frederick Windsor. She is an actress and a long-time cast member of Two and a Half Men.
Two of Barry's Five Grandchildren Are Royalty Due to Sophie's Marriage to Lord Frederick Windsor
Claudia, who presented Strictly Come Dancing: It Takes Two on weeknights from 2004 to 2010, married Kris Thykier in 2000, and has three children with him. Two are sons, Jake Thykier and Arthur Thykier, and a daughter Matilda Martha Thykier.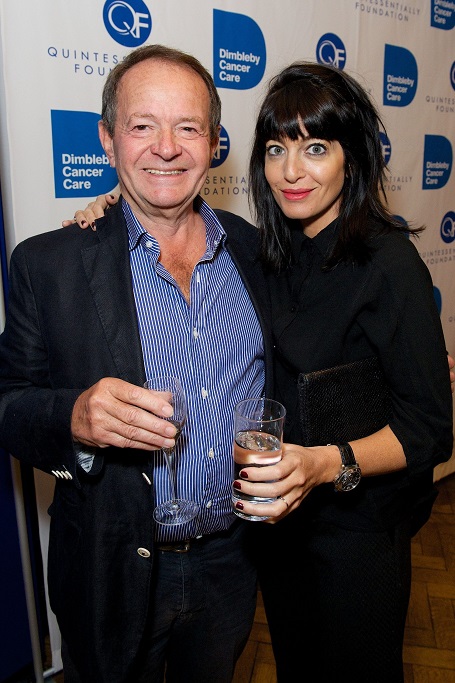 Meanwhile, Sophie married the son, Lord Frederick Michael George David Louis Windsor, of Queen Elizabeth II's first cousin Prince Michael of Kent, on 12 September 2009. They got permission from the Queen beforehand, and the royal family members, including Princess Eugenie, attended the wedding.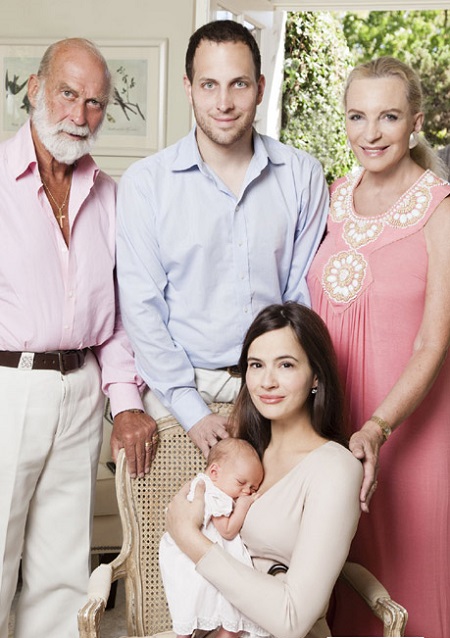 The couple has two daughters, Maud Elizabeth Daphne Marina Windsor, 6, and Isabella Alexandra May Windsor, 3. Maud is attending the same class as Prince George, son of Prince William.
The thriving actress gave up her acting career to join the royal family. But she has still been involved in further movies and TV series, including 'Two and a Half men' from 2011-2015, portraying Zo Walden's love interest.
Stay tuned and connected to GlamourFame for more Entertainment updates.
-->