Beanie Feldstein's Brothers: Learn About Her Family Life Here
Published Thu Jul 22 2021 By Manvi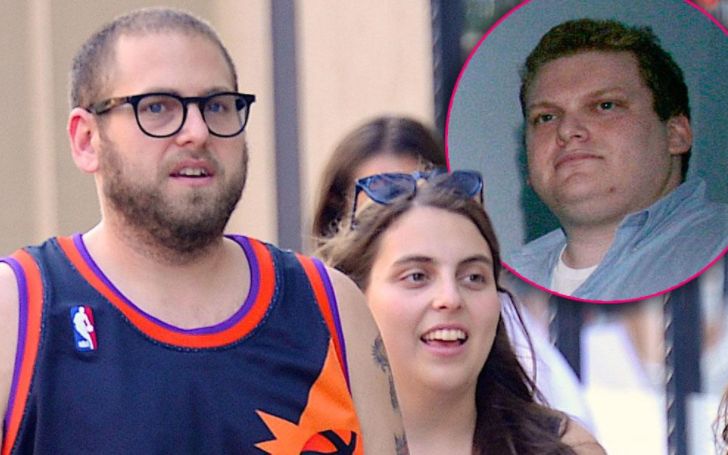 Who are Beanie Feldstein's brothers? All the details here!
Elizabeth Greer "Beanie" Feldstein is a famous actress recognized for her performance in comedy films like Lady Bird (2017) and Neighbors 2: Sorority Rising (2016). The aspiring actress' role in the comedy film Booksmart (2019) gained her Golden Globe Nomination for Best Actress.
The Harvard-Westlake School alumni is a joyous woman who's gained ample fame in the last 3 years. Probably due to her great endeavors in productions like The Female Brain (2017), What We Do in the Shadows (2019), The Simpsons (2019), How to Build a Girl (2019), and many more.
Beanie was born on June 24, 1993, in Los Angeles, the only sister of two brothers. The famous actress' brothers are the renowned The Wolf of Wall Street stars Jonah Hill and Jordan Feldstein (1977–2017). Apart from the details about her love life and career, let's take some time to know more about Beane Feldstein's brothers.
Who are Beanie Feldstein's brothers?
Beanie Feldstein, as abovementioned, is the youngest of three siblings. The actress's brothers are known faces to Hollywood, Johan Hill, and Jordan Feldstein.
Jordan Feldstein was the oldest brother of Beanie, who unfortunately died due to a blood clot back in 2017. The actress was devasted after losing her brother, which led her to take a break in 2018. Jordan was the former Maroon 5 manager and the CEO of Career Artist Management (CAM), situated in Beverly Hills, California.
Beanie talks about her brother's demise.
Photo Source: Yahoo
Finally, after years of grieving, the actress opened up in 2019 about her feeling on the demise of her brother in an essay, Grief Glasses for InStyle magazine, where she quoted, "Grief is just impossible." The Ladybird star's brother loved and supported Beanie in every step towards her success. Continue reading to know more about Beanie Feldstein's brother Jonah Hill.
Beanie Feldstein Brother Jonah Hills is a Well-known Superstar!
There are few who don't know Jonah Hill Feldstein, the famous Superbad actor who has earned himself quite a name in the industry. The multi-talented actor is a producer, comedian, screenwriter, and director alongside being an actor.
Jonah Hill is seen with sister Beanie Feldstein in Golden Globe Awards.
Photo Source: Insider
Johan's succeeded in gaining all this fame, thanks to his performance in Knocked Up (2007), Funny People (2009), Forgetting Sarah Marshall (2008), Get Him to the Greek (2010), This Is the End (2013), followed by smash hit like The Wolf of Wall Street which earned him a nomination for Best Supporting Actor in the Academy Awards.
Jonah Hill's Admiration for his sister.
The actor was born on December 20, 1983, which makes him almost a decade older than Beanie. The actor admires his sister to a level where he's had a tattoo on his arm as "HELLO, BEANIE!" after Beanie starred in the Broadway musical "Hello, Dolly!"
Jonah Hill tattooed his sister's name on his arm.
Photo Source: PopSugar
The 21 Jump Street star is often seen rooting for his little sister in award shows, i.e., wearing a hoodie with "Benie's brother" craved in it, posting on Instagram, and many more. All these beautiful actions showcase the love and appreciation Jonah has for his sister.
For more celebrity-related content, visit Glamour Fame!
-->