The Belgian Designer Raf Simons is Stepping Down From Calvin Klein
Published Mon Dec 24 2018 By Jessica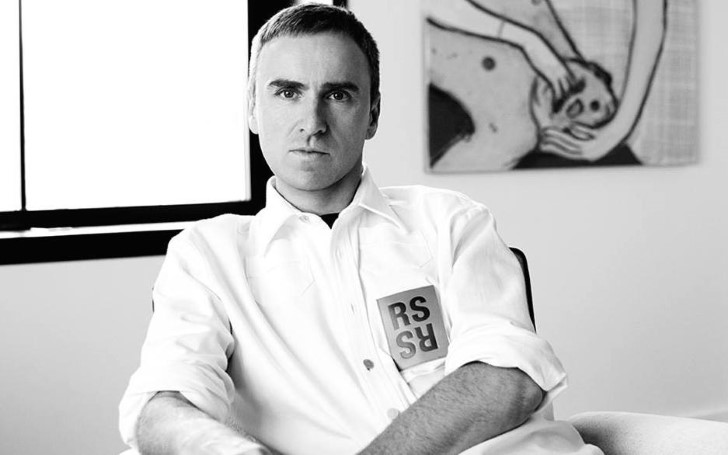 Raf Simons resigns from the post of Calvin Klein's first chief creative officer eight months earlier than his contract.
The 50 years old Belgian Designer Raf Simons stepped down from his chief creative officer post from Calvin Klein before the eight months of his contract closes. The decisions came after Raf Simons worked for the brand for less than twelve months.
The departure news of the designer came two days earlier. As per the contracts between both parties, Raf was supposed to work for the brand till August next year. Mr. Simons joined the company two years earlier in August 2016.
Designer Raf Simons on a fashion show runway
SOURCE: Fashionista
It is revealed that Calvin Klein's strategy for their new brand direction deviates from Raf's 'creative' vision, which ultimately consequenced in Raf's exits.
You may also like: Tommy Hilfiger Outlet Stores Around the World
Moreover, as per the clothing brand's CEO Emanuel Chirico's revelation; the revenue return of the company didn't favor as per their expectations and investments. With disappointments, he also commented that the relaunched product did not sell as the company had planned.
Read also: The Most Stylish People of 2018
On the announcement of the designer resigning news, one fan tweeted:
"Raf Simmons was too much of a visionary for them anyway."
Simons represented his awaited designs debut for Calvin Klein in February last year for New York Fashion Week.
See also: Best Hollywood Fashion Designers Ever Born in The Industry
Prior to Calvin Klein, Simons previously worked as a designer for other famous clothing brands including Christian Dior (2012-2015) and Jil Sander (2005-2012). The designer launched his successful eponymous menswear label two decades ago.
-->