Fashion and style are important essences that modish people always carry with them. It is the fashion and styles of an individual that distinguishes them from the others.
Anyone who fancies staying stylish acknowledges how it helps them appear powerful, pleasing and feel esteemed too. Today, we shall be discussing the most stylish people we found in 2018.
These people know the strategy of how to wear rather than just what to wear and when to wear. From casual to formal, they always knew how to present themselves in styles throughout the year. You guys can discover them below.
10. Alexa Chung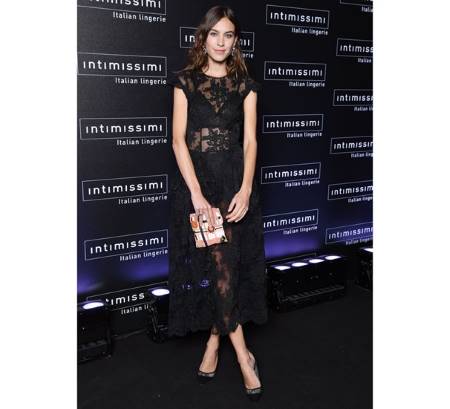 Alexa Chung at the ice show Intimissimi event
SOURCE: InStyle Magazine
The British model and fashion lady that is none other than Alexa Chung did not only possess trendy and stylish items of clothes this year. But, she also knew how to combine and represent her in them. From her Ralph Lauren summer white dress to her black lace dress, her styles were alluring at its best.
9. Harry Styles

Harry Styles at one of his concerts
SOURCE: Twitter
The One Direction heartthrob, Harry Styles did not just enjoy and have the best concert tour in 2018. Harry's outfits at his shows were best too. His customized attires gathered many media and fans attention. As a matter of fact, his outfits were even most talked about at one point this year.
You may also like:Best Products to Have Attractive Glow and Beauty on Your Face
8. Michelle Obama

Michelle Obama on the set of The Tonight Show.
SOURCE: Getty Image
Like in the previous years, our favorite former first lady Michelle Obama made sure to make her outfits stylish and bold just like her personality this year too. It is noticeable how her outfits evolved this year.
7. Bella Hadid

Bella Hadid with boyfriend The Weeknd at NYC
SOURCE: Pinterest
From streets to the red carpets, supermodel Bella Hadid is never seen in boring outfits. Whether she is wearing designers or not, her personal preference in her styles is something very amusing and iconic. And that was easily witnessed this year too.
6. Priyanka Chopra

Priyanka Chopra at her bridal shower party
SOURCE: Pop Sugar
The No. 1 Desi girl, of course, Priyanka Chopra who proved her talent from Bollywood to Hollywood made an improvision at her styles and outfit this year. And no we are not just talking about her wedding gown or the Prabal Gurung attire she wore. PeeCee overall won in perceiving herself stylishly.
5. Kendall Jenner

Kendall Jenner out and about in NYC.
SOURCE: Harpers Bazaar
Our favorite Kar-Jenner model, the one and only Kendall Jenner seriously never disappoints us with her styles. She keeps her outfits simple but sincerely rich in styles. Needless to say why she falls in our number 5. And we would do anything to have her whole wardrobe.
Also read:Fitness Model Juju Salimeni Flashes her Naked Body in Her Super-Skimpy Carnival Costume
4. Zendaya

Zendaya at the Oscar 2018 event
SOURCE: Teen Vogue
Over the past three years, there has been less time when homegirl Zendaya made headlines with her outfits. From attending Oscar 2017 with her dreadlocks hair to attending Oscar 2018 in a one-shoulder Giambattista Valli dress, there is something just more than stylish about her appearances.
3. Meghan Markle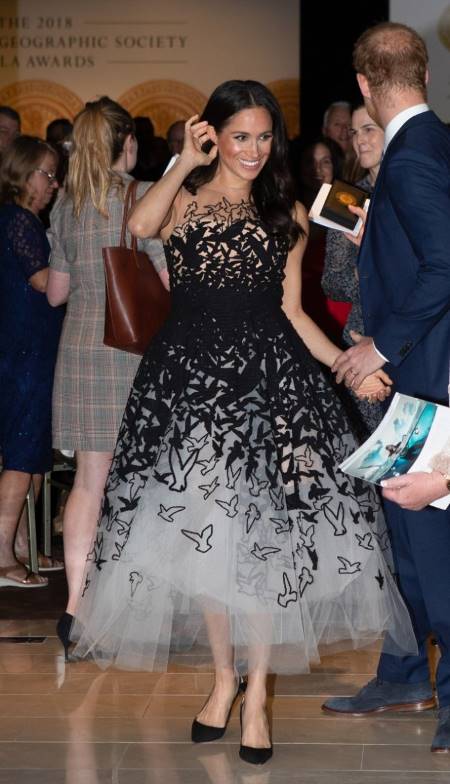 Meghan Markle in Syndey
SOURCE: Harpers Bazaar
In our number three is the Duke of Sussex, Meghan Markle. Meghan is now surpassing sister in law Kate Middleton at being stylish. Meghan was great at keeping up with her classy styles this year just like she was great at performing her royal duties.
2. David Beckham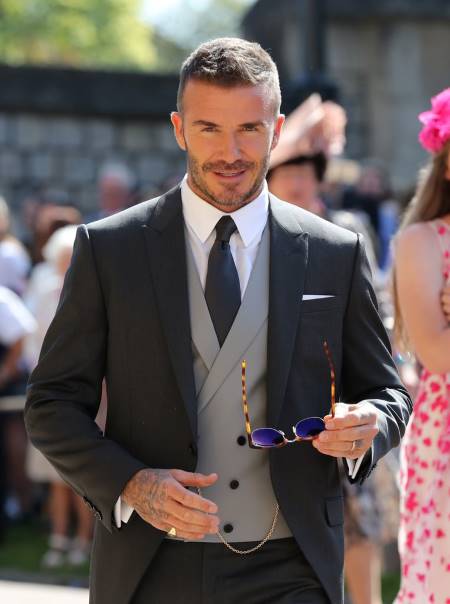 David Beckham at the Harry and Meghan wedding
SOURCE: dmarge
The king of fashion AKA David Beckham. How could we forget to mention him right? Thank Goodness for Mr. Beckham, without whom the fashion would look so remote.
The most handsome athlete and model perfectly represented himself formally and casually this year too. Although the star didn't catch most of the limelight attention this year, he certainly caught ours.
See also:10 Naked Dresses You Can be Able to Wear
1. Rihanna

Rihanna at the Fenty beauty anniversary 2018
SOURCE: tomandlorenzo
This pop star makes sure whatever she puts on, she puts them on confidently with giving zero damn on what anyone else thinks. And that is what we most love about her and the exact reason we mentioned her in our top position. Also Congrats! to Rihanna on the successions of her Fenty beauty products this year.
So, did you guys get any styles inspirations? Well, we don't know about you but we know we are stealing these people styles.
-->