Bella Ramsey's Net Worth: Learn about her salary from Last of Us series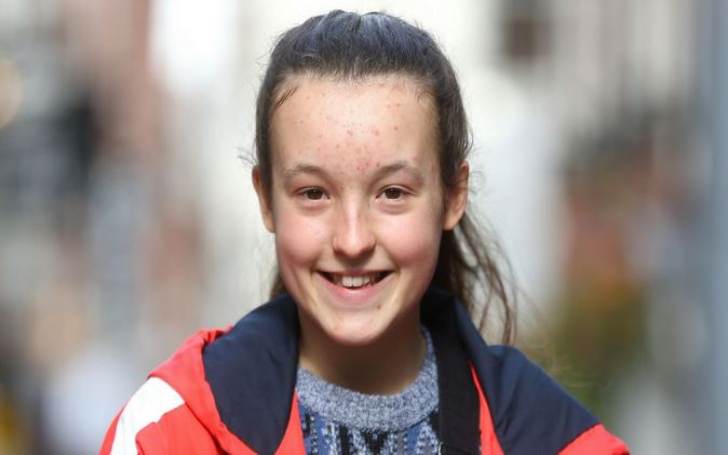 Bella Ramsey is a popular name among young fans in the entertainment world. She is a British actress who rose to prominence after playing Lyanna Mormont in Game of Thrones. At a very young age, the actress was part of several blockbuster movies and series with hugely positive feedback.
In recent days, Ramsey played Ellie in the drama TV series, The Last of US. She plays the main role in that particular series and has doubled her fame. From her involvement, she has won several awards and recognition. Now, let's dig into her life and learn more about young Bella's life.
A Short Glimpse into Bella Ramsey's Career
This little actress, Bella Ramsey, is now a household name around the world. With her mesmerizing appearances, Ramsey has amassed massive recognition. The British actress started acting as a hobby at the tender age of four. In 2016, Bella landed her first-ever official role in the popular fantasy series, Game of Thrones.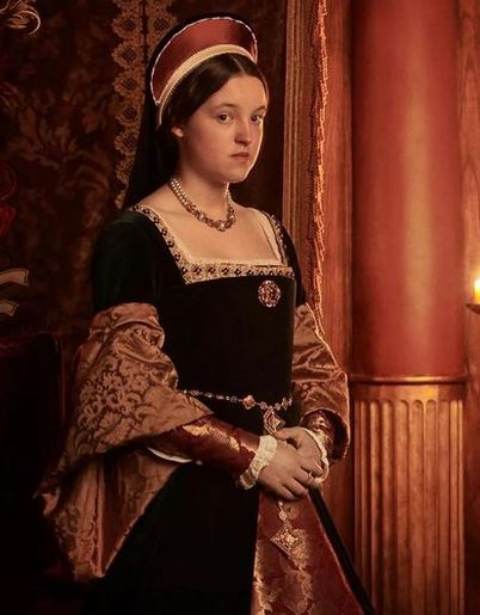 From Season six to eight, Bella played the role of Lyanna Mormont in Game of Thrones. With her great first appearance, she attracted several high-profile directors' eyes. In 2016, she even gave her voice to the comic science animated series, Future worm. In 2018 alone, she signed for two films, Two for Joy and Holmes & Watson, and two series, Requiem and Hilda.
Ramsey's dedication and passion helped her bag the main role in several movies and series. Till now, she has appeared in more than a dozen of series and movies combined. Bella also has been featured in the video games Doctor Who Infinity, where she gave the voice to Freya.
Bella Ramsey in The Last of US
Bella Ramsey's recent involvement is in the American series, The Last of US, which Neil Druckmann and Craig Mazin create. It is based on the 2013 video game developed by Naughty Dog, focusing on the global pandemic caused by a fungal infection. It even won several awards and titles due to its creativity.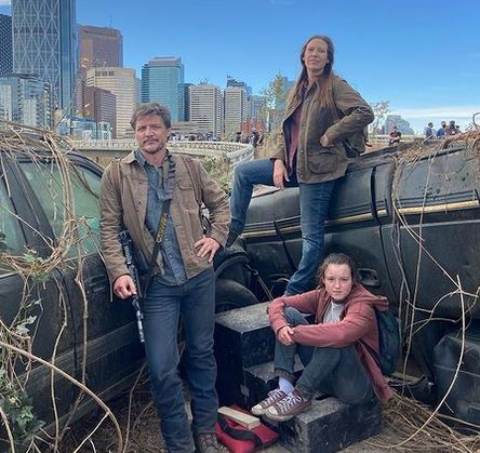 The Last of US premiered on January 15, 2023, and is praised by several critics for its writing, performances, and many more. Regarding that, the series was watched by over 4.7 Million on the first day and over 10 Million after two days. Pascal Pedro, an American and Chilean actor, and Bella are the main characters in the series.
Many viewers around the world love their connection, and they appreciate their hard work. Apart from this, Ramsey is still giving her voice as Hilda in the animated series Hilda, and her motion animated film Chicken Run: Dawn of the Nugget is set to release.
Bella Ramsey's Net Worth: Learn about her salary from the Last of Us series
Bella Ramsey is undoubtedly a young and talented actress of her age. Her great performance and acting style helped her amass her name and fame. As of 2023, she enjoys a net worth of $1 Million from her incredible career. Currently, she is attached to two series and one film and is earning a huge fortune. Her starred movie, Judy, gathered a total of $45.7 Million under the budget of $10 Million.
Similarly, her other starred film, Holmes and Watson, collected over $41.9 Million worldwide. Being one of the important characters, she is usually paid a decent amount of remuneration. Bella's starred series, Game of Thrones, is one of the highest-earning series in the world. With an estimated budget of $1.5 Billion, the show has amassed over $3.1 Billion only through HBO subscriptions alone.
Being an important cast in that particular show, she is paid a good amount of cash. Currently, she is playing the lead role in The Last of Us, making over $70,000 per episode. Reportedly another main character, Joe, Pedro, earns $600,000 per episode and makes him the highest-paid American television actor. Little Bella is still in her teenage, and there is a bright future ahead.
Also, See Game Of Thrones' Grey Worm Actor Jacob Anderson's Net Worth - Details Of His Sources Of Income And Earnings!
Bella Ramsey Has Won Two BAFTA Awards
British actress Bella Ramsey is one of the most successful youth actresses with huge popularity. From her appealing involvements, she has gathered several titles. In 2018, The Last of US star landed two nominations in RTS North West Awards and BAFTA for her role in The Worst Witch.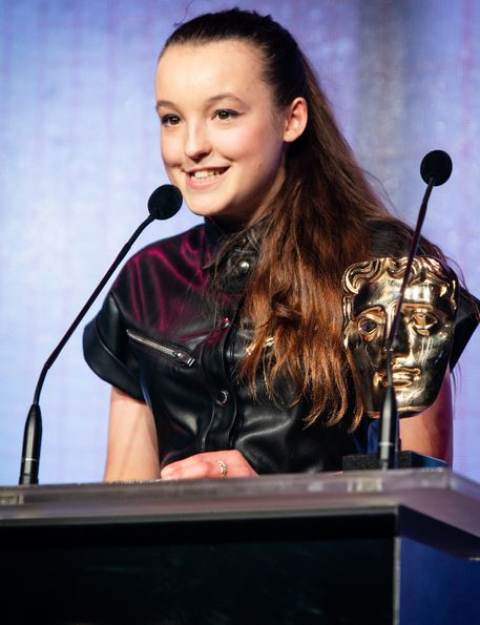 Later after a year, Ramsey secured her first-ever British Academy of Film and Television Arts Award for her role in The Worst Witch. That same year, she won another BAFTA for her appearance in Hilda's Children's Animation category. In 2020, Ramsey won CinEuphoria Award for her work in Game of Thrones.
Bella got nominated for the Critics' Choice Awards, Screen Actors Guild Awards, and British Animation Awards. Her latest appearance, The Last of Us, is getting good feedback. From her part in the show, Bella could bag awards and titles in the future.
Recommended: His Dark Materials Star, Daniel Frogson, is a Rising Teenage British Actor from Nottingham
How Old is Bella Ramsey? Know About Ramsey's Age, Height, and Parents
Bella Ramsey is a native of Nottingham who was born on September 39, 2003, in England, United Kingdom. Her full name is Isabella May Ramsey, and her birth sign is Libra.
The actress from Last of Us, Bella, is in her late teens and will be hitting her 20s soon. Her height is five feet two inches. Ramsey grew up in Nottingham alongside her older sister.
Regarding her parents, she was born to her father, Alex Ramsey, a businessman who loves to play the trumpet. There is no information about her mother; she loves to keep her life a mystery. Further, she attended online through inter-high School and later joined Stagecoach Theatre Arts.
For More Content, Visit Glamour Fame
-->