Bella Thorne and fiancé Benjamin Mascolo Breakup
Bella Thorne and Benjamin Mascolo have parted ways a year after their engagement: Exclusive story here!
It's official; actress Bella Thorne and musician Benjamin Mascolo have called off their three years of relationship and one year-long engagement. Thorne's estranged fiance took to his Instagram on Thursday and confirmed the news with a lengthy statement. Mascolo doesn't reveal the reason behind their split but instead reflects on his relationship with the actress.
"A little more than three years ago, I crossed roads with the most amazing human being. That day my life changed forever, and I'm grateful for every single moment we shared since. It's been a truly humbling experience to grow with her own my side," Mascolo's statement begins.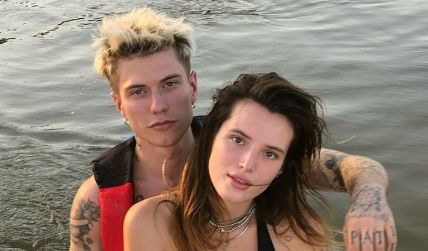 Mascolo says he is ready for the new chapter of his life. Photo Source: Instagram
An excerpt from his heartfelt message reads, "I am now ready for the new chapter of my life and have complete faith in what is meant to be. I promise myself I will embrace the pain and discomfort that comes with such separation from the woman I most love and always love."
Thorne, 24, and Mascolo, 28, started dating in April 2019. "Ben is a cutie pie, and seeing him on FaceTime all the time makes me smile very big. Clearly, he lives in Italy, so it's an interesting thing," Thorne gushed while confirming her relationship with Benjamin.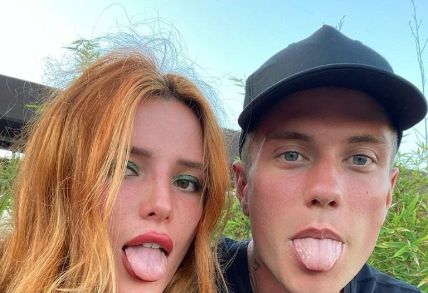 Insider says the pair broke up due to conflicting schedules. Photo Source: Instagram
The Italian singer proposed to the Shake It Up actress in March 2021. "She said YES," an excited Mascolo writes while posting a loved-up picture of himself with Bella, who is yet to comment on her breakup. An insider reports that it was Thorne and Ben's conflicting schedule that led the situation to their breakup. The source asserts that the duo has parted ways amicably.
Don't Miss: Amber Heard Is 'Heartbroken' After Johnny Depp Wins Defamation Case.
During the last three years of their relationship, Thorne and Mascolo have done a movie together. The now-estranged pair starred in the romance film Time Is Up, released in September 2021; the movie marked Ben's acting debut. "Is beautiful to have this as a stepping stone of our relationship, and we fell even more in love with this movie," Ben then told an outlet.
Thorne and Benjamin even starred in the 2019 romantic film 'Time Is Up.'
Source: Access
Before Mascolo, the Shake It Up actress, who sexually identifies as bisexual, was in an unconventional and scandalous relationship. Thorne was in a polyamorous relationship with musician Mod Sun and Youtuber Tana Mongeau. Bella and Tana had the most PDA-filled relationship since 2017 when the two were later joined by Sun.
Recommended: Did Billie Eilish and Matthew Tyler Vorce Broke Up?
"It was definitely meeting someone who is just so happy," Thorne said about her boyfriend Sun at the time. Bella added, "That his whole thing and for me coming from someone who's a little bit glass half-empty, it really is nice for me to have someone on my back that's like, 'No, it's good, it's good, ieven when it's bad." Thorne's long list of exes includes actor Gregg Sulkin, rapper Lil Peep, and singer Blackbear.
Stay connected to glamour fame for more.
-->