From this December the calendar is full of occasions, on other hand sparkling festive will nearly drain your bank account spending on your wardrobe. Holiday dressing is all our favorite, either you go classy, fancy or luxury your dressing style comes with your personality and keeps you in the spotlight.
Who says wearing expensive attire can only give you fashionista look? This best and cheap holiday dress will also make you look like million bucks and leave stars in your eyes as all dress is under $100.
10.Chain Midi ($70)
SOURCE: Fashionmagine
This midi gives the chunky look in your personality as the chain is embedded in it. Either you are heading to parties or formal event this will certainly add the newest fashion trend and head-turning look on you.
9. Talula Varndell ($95)
SOURCE: Fashionmagine
The maroon color will absolutely give simplicity, fashionable touch in your look. Moreover, it gives slim fitting that hugs your body and creates smooth curves to your body.
Discover: 10 Gifts That Look More Expensive Than They Are: Under $50
8. Deep V-Neck Lace Trim Jumpsuit ($74.31)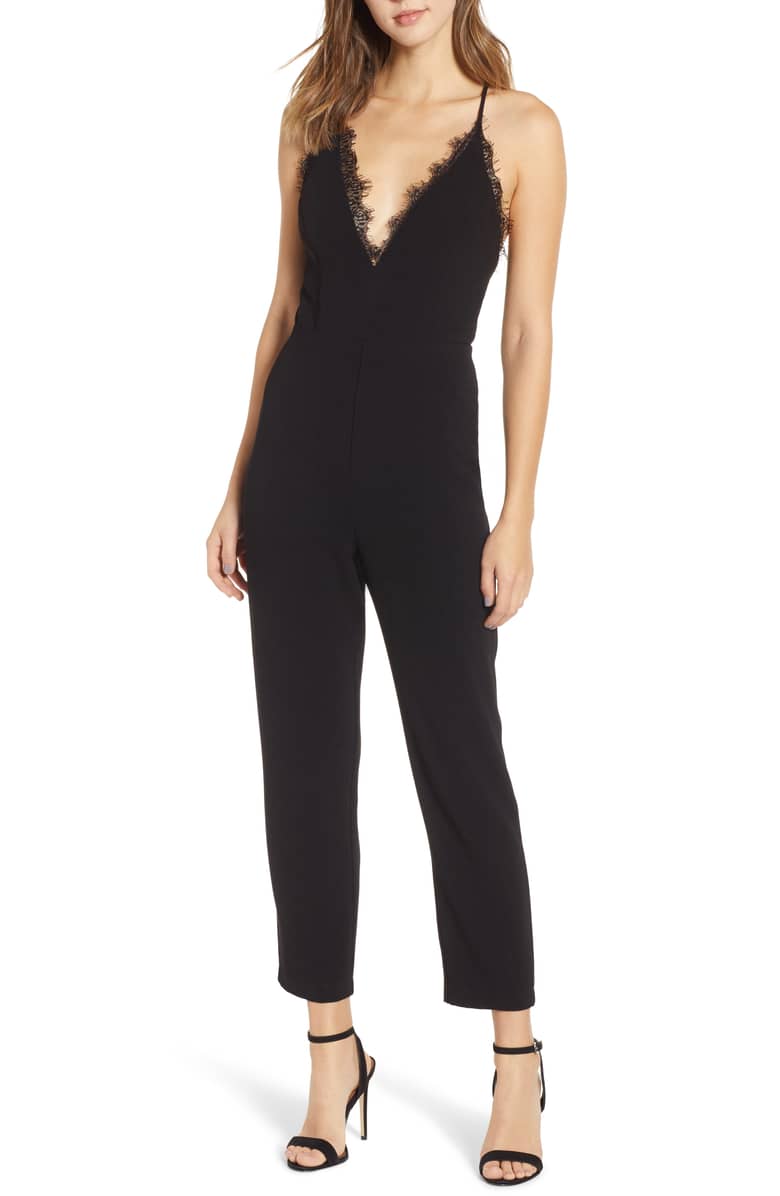 SOURCE: Nordstrom
The gorgeous jumpsuit features plunging V-neck and crisscrossing strappy back. The dress is adjustable, sleeveless with hidden back zip closure and scalloped eyelash-lace trim which enumerate exceptional fashion on you.
7. Satin Slipdress ($73.23)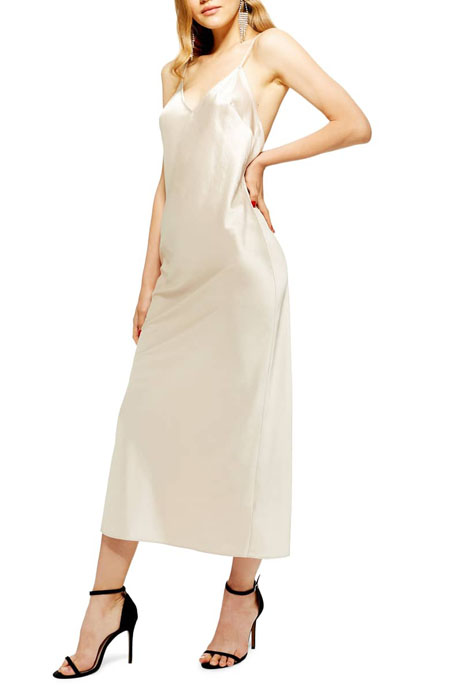 SOURCE: Nordstrom
This is luscious and sophisticated could be a great option for wardrobe. This slipdress with V-neck and spaghetti straps will definitely give you a slinky girl definition in your style.
6. Rainbow Sequins ($92)
SOURCE: Seventeen
This can be ideal attire for the evening prom and late-night parties in these holiday season. The rainbow sequins add up the glamorous and finest style on you. If you love to add colors to your outfit then this could be best for you.
You May Also Like: Best Christmas Party Dresses For This Festive Season
5. Kikiriki Faux Gem Mini ($78)
SOURCE: Seventeen
Are looking for short and luxe one? Then, this can be the ultimate fashion in your clothing. The faux and gem embedded dress adds a funky and fashionable touch with warmness in this chilling winter.
4. Bright Red Pleated Dress ($34.99)
SOURCE: H&M
Bright red with knee length, crinkled fabric and pleats front and back could give elegance in your glance. The dress has opened at the back of neck covered with button, small ruffled collar. The partly lined in the dress decorates and gives the fancy appearance. Simple earring, a good shoe can team with the outfit.
3. coral patterned Pleated Dress ($19)
SOURCE: H&M
The long sleeve knee-length dress could another great alternative if you love a pleated dress. Similarly, this dress also features the same elegance with small ruffled collar, narrow cuff, and partly lined attribute.
This dress is perfect for brunch with your friends. The dress can be also used at evening by teaming with a belt in the waist and pairing with good heels.
Click To Know More: 2019 is Your Time To Stand Out From The Crowd, New Year's Eve Party Dresses
2.

Ivory Midi Dress ($44)
SOURCE: protect you glow
The alluring white ivory midi glam can be a righteous choice for this holiday season. Meanwhile, you can also get ready with this attire in a formal meeting or a party next door.
1. High Low Off-shoulder Dress ($94)
SOURCE: Pinterest
Making theme as high-low graduation dress can be the cutest sheer in your wardrobe. The marron homecoming off-shoulder gives a silhouette and boldness meaning to your fashion.
Undoubtley, these less costly can be best for coming holiday season as they also have quality assurance. Grab all these for your wardrobe and rock the holiday in gorgeous and sparkling modus and make the best holiday ever.
-->