Best Gifts To Show Your Love To The Special Person In Your Life
Published Fri Jan 11 2019 By Arina
A gift has always been an important part of human interaction, developing a healthy relationship and strengthening the bonds with your special person in your life. Apart from this, the gift also symbolizes caring, appreciation and gratitude towards someone you love. Moreover, it also keeps your romance alive and makes your beloved feel special.
The special person can be anyone you deeply love from the corner of the heart including the friend who laughs at your silly jokes, a partner or parent who truly loves you or your beloved children. Today we have listed top five gifts that will melt your person's heart and scream "I LOVE U".
5. A Bouquet of Flowers
A handful of a bouquet of flowers is the most romantic idea when it comes to displaying your love. In fact, you do not need any special occasion for buying beautiful flowers.
Roses are most common and popular, so why not try with other varieties of flowers keeping in mind her favorite ones. However, you can also try tulips to surprise her as they are colorful and beautiful.
4. Design A Comic Book
SOURCE: Cleartrip
This can be the perfect gift to the partner who loves comics. Either, you can sketch how you two meet or other happy moments with conversation blurbs. You can use online software or a simple hand sketch.
You May Also Like: Best Christmas Gifts for Kids
3. Gift A Laptop Skin
SOURCE: Homeshop18
Gift a laptop skin to a person who spends plenty of time in the social media. This laptop will serve as a perfect reminder of you. If he/she works plenty of time in the office, it can be the ultimate hand gift to your special person.
2. Cook Their Favorite Meal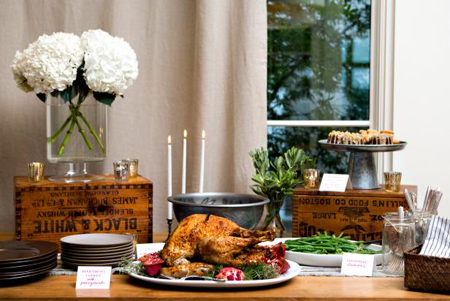 SOURCE: Cookingchanneltv

Food has the power to win you the person's heart. Nothing better than coming home after a long day and having great dinner. If your partner loves a candle night dinner, simply decorate keeping the menu simple, add a great bottle of wine, candles, flowers and pleasant romantic music of your own effort.
You May Also Like: 10 Perfect Gifts That Will Melt Your Heart
1. Celebrate Their Special Days
SOURCE: Quotemykaam
No day is more special than a person's birthday. Cheer your special person with a lovely cake, balloons and the burning candle with a surprise birthday party.
It's not necessary that you need to spend a lot of money on buying special gifts for your dearest one. However, you need to make sure to spend quality time while you are with them.
-->