South Korea is one of the global epicenters for beauty products. As the popularity of K- pops & dramas, the flawless skin and makeup styling have attracted all around the globe. Apart from this their extensive and multi-step skin care regimen has a great influence on everyone.
If you want to try some Korean beauty products to have flawless skin as them, then here are some of the top Korean products which you might love to try. Check it out:
10. Sulwahsoo
This is one of the best-selling ginseng face cream in Korea. Made from the Sulwhasoo's multi-emulsification technology, the nutritious texture gives you the finishing luminous and glowing look.
9. SKI-II
Being unchanged for over 35 years, this facial treatment is best seller product of South Korea. The products contain natural bio-ingredient containing vitamins, amino acids, and minerals. This facial treatment helps you to make your skin crystal clear, boosts texture of skin, provide radiance, and firmness to the skin.
Discover: Best Skin Care Products of All Time
8. Secret Key Aloe Soothing Moisturising Toner
This has the powerful sufficient moisturizing component which hydrates and keeps your soothing skin a long while. This contains 13 kinds of botanical extracts Which create bright and flawless skin.
7. Laneige – Water Bank Essence
The product has a luxurious formula which helps your skin to look toned and smooth. It is good for all skin types and the best solution for dry, dull, uneven texture, fine lines, and wrinkles.
You May Also Like: 5 Simple Steps To Clean Beauty Blenders
6. VJU Green Fantasy Facial Moisturizer Day And Night Cream
SOURCE: Amazon
This is day and night moisturizers revitalized skin with proper hydration and moisture. It has non-sticky formulated with contents with green tea, bamboo, aloe vera, cactus. which makes your skin to feel fresh and soft.
5. Winnie's Candor Green Tea Powdered Facewash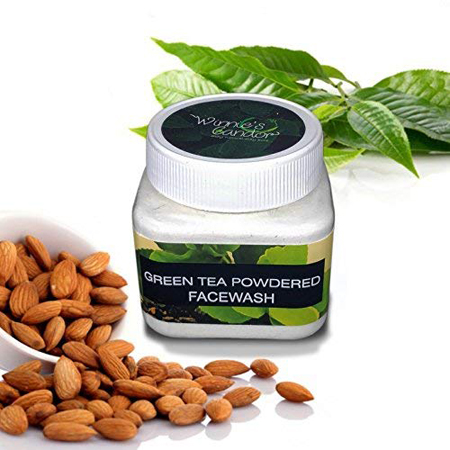 SOURCE: Amazon
Green tea is the most beneficial ingredients used in beauty products. From improving your skin complexion to anti-aging benefits green tea acts as antioxidants.so this products should be totally in your beauty component
4. Innisfree Whitening Pore Synergy Serum
Innisfree Whitening Pore Synergy Serum is made from the freshly tangerine peel juice by squeezing which contains citrus flavonoid for fresh, brighter, clearer and flawless skin. This helps to reduce uneven skin tone, dark spot and cleanse the pore by penetrating fast upon the application of this serum.
You May Also Like: Find Out The Fancy Face Creams For Your Skin Only, Suggested By Dermatologists
3. The Face Shop The Solution Moisturizing Face Mask
SOURCE: Amazon
This product is best for the hydration improvement of your skin. Unlike other masks, it absorbs into your skin without leaving a nasty and sticky film after removal. The advantages include a reduction from large pores, pigmentation, acne scars and dry and flaky skin.
2. O'Sum Korean Organic Hyaluronic Acid Serum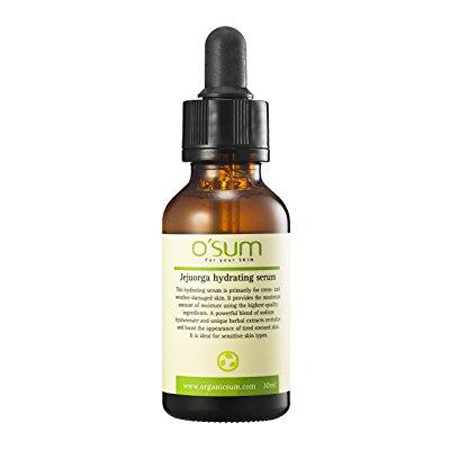 SOURCE: Walmart
The acid serum is one of the best organic serum product in Korea made of organic lemon balm extract and seven different kinds of a natural organic component. This is product helps to replenish and prevent moisture without any sort of irritation keeping your skin young and firm.
1. The Skin Concept Intense Wrinkle Care Snail Cream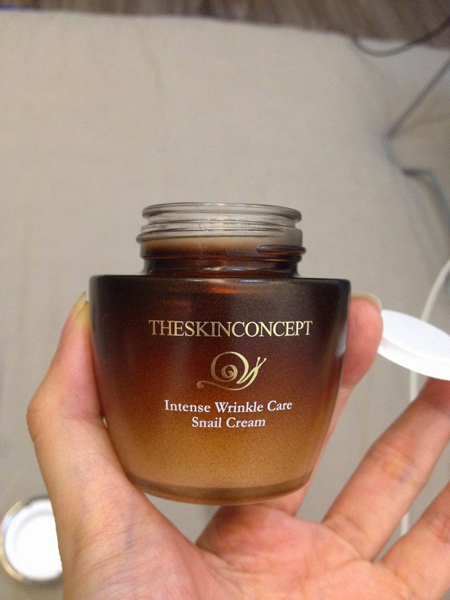 SOURCE: Dawn Lee
This product contains snail secretion formulated with full of luxury ingredients specially designed to hydrate your skin and says goodbye to fine lines and wrinkles. It also moisturized and plump fixes hyperpigmentation and overexposure of sunlight.
Korean beauty products are worthy of spending on your lovely skin. The natural ingredients included in these products make the skin glowing, brighter, and flawless.
-->