Best Posture Corrector Bra for Woman Who Care About Their Back
Most of us might think having large breasts is a sign of beauty and attractiveness. Think again. Because having plus size boobs might cause bad posture and even back pain.
These problems get worse if a woman has to sit at the desk for a long period of time. Because the weight of it drives the shoulders to slouch.
Similar: Simple Tricks to Pack Your Bras
In today's generation, a woman has a solution to those problems which will not only give them good postures but also helps to reduce the back pain via posture bra. This is a type of bra which is designed to offer support to large breasts while reducing stress on the neck, shoulders, and back.
All the posture bras, however, does not necessarily work as it should. So, today we are here with some best posture bras. Have a look:
1. Magic Lift Full-Figure Support Bra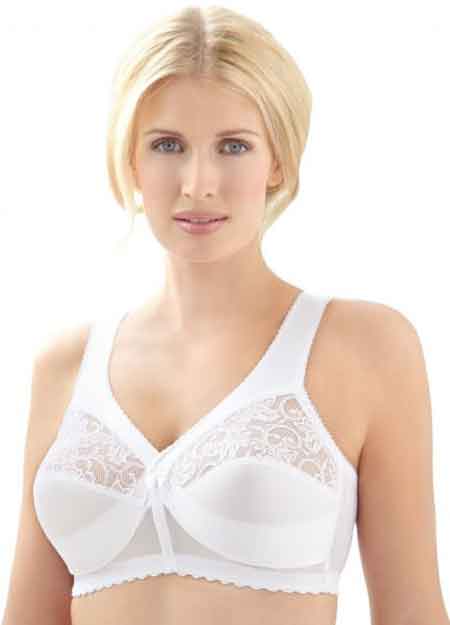 SOURCE: Souq
The first posture bra comes to our list is magic lift full-figure support. It has the patented Magic Lift design which eliminates the use of wire. For the support, it uses a cushioned inner bust band.
Such bra comes in the sizes from 36B to I56 and is available in 13 colors. These are washable and wide set shoulder straps are adjustable.
2. Leonisa Women's Posture Corrector Wireless Bkac Support Bra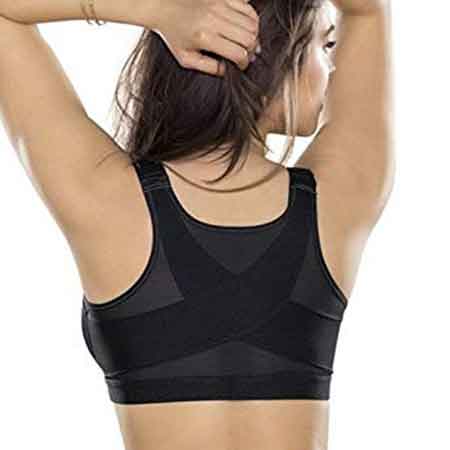 SOURCE: Amazon
Leonisa Women's Posture Corrector Wireless Back Support Bra is stylish and is comfortable to wear. This type of bra provides extra support for your back due to the X reinforcement in the back.
The wireless bra is made with a full cup of control and is designed with soft material.
3. Perfect Everyday Posture Corrector Bra by Leonisa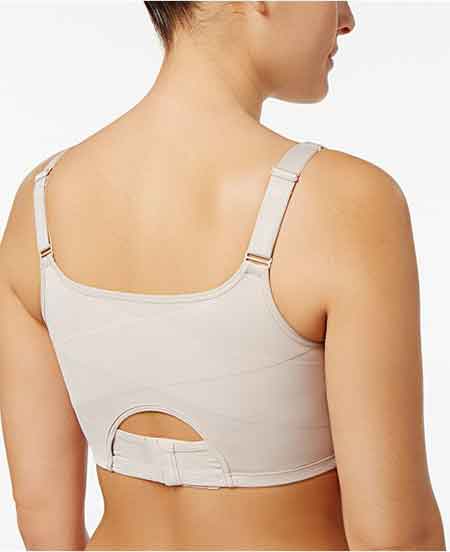 SOURCE: Macys
One of the finest bras to correct your posture is this everyday posture bra by Leonisa. The bra with underwire and a crisscross back support helps the women with larger boobs to correct their posture.
Discover: 2019 is Your Time To Stand Out From The Crowd, New Year's Eve Party Dresses
The adjustable and wide straps will even provide more support.
4. Women's Front Close Cotton Posture Bra by Exquisite Form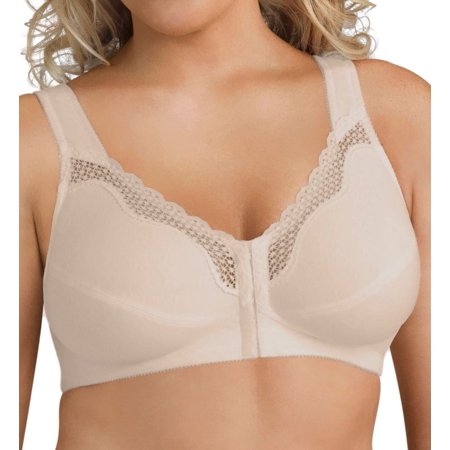 SOURCE: Walmart
The front close cotton posture bra by Exquisite form is made from 100% cotton and are machine washable. The main feature of this bra is it is absorbent and helps you to stay dry all day.
This bra gives a sex appeal and allows for breathability.
5. Elila Women's Plus Size Back-Hook Longline Posture Bra, with Embroidery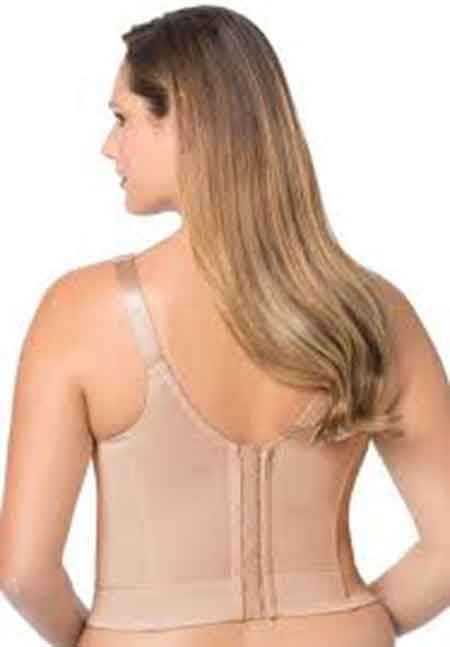 SOURCE: Woman Within
One of the most comfortable posture bras that come to our fifth list is Elila Women's Plus Size Back-Hook Longline Posture Bra, with Embroidery. The bra provides maximum comfort and shapes the bust.
See More: How to Dress For Your Body Size
Lastly, if you are one of the women with plus size breasts and is suffering from the back pain and bad postures then this is for you. You can use the above mentioned best postures bras in order to get rid of the back pain. You can feel comfortable and embrace fashion at the same time with such bras.
-->