Bette Midler Fills in as Mary Poppins for Oscars Performance
Published Mon Feb 25 2019 By Tess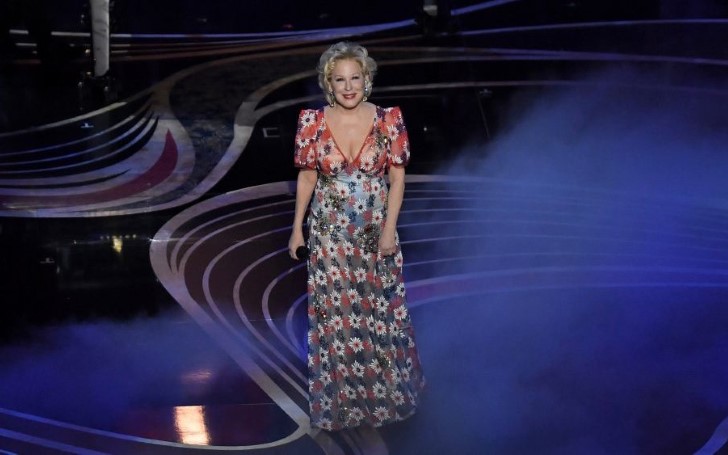 Bette Midler brings down the house with a powerful performance from Mary Poppins.
The iconic entertainer, Bette Midler made her appearance on the 91st Academy Awards on Sunday Night.
The Broadway legend performed a solo heartwarming rendition of the Oscar-nominated song "The Place Where Lost Things Go" of movie Mary Poppins Returns from the stage at the Dolby Theatre.
The song got an epic intro as Keegan-Michael Key descended from the ceiling of LA's Dolby Theater with an umbrella to introduce the performance.
See more: Check Out How Your Favorite Celebs Dressed In The Golden Globes Red Carpet
Bette absolutely crushed the performance of 'The Place Where Lost Things Go' appearing in an unmistakably colorful look in a cleavage-baring dress for a nanny's uniform.
Also see: 'Mary Poppins Returns' Became The Outright Winner of The UK Box Office on The Final Weekend of 2018
Written by composer Marc Shaiman and lyricist Scott Wittman the song was performed by Emily Blunt in the movie however the actress was reluctant to sing it live on stage as a result of her fear of singing in front of audiences.
"'I much prefer singing alone in the car or in the shower or by myself in the house. I was never that person at a party who would want to sing in front of people. Even in Karaoke, I need a lot of tequila to do it."
Eventually, Midler was deemed perfect as a substitute for the song which was written for a scene in which Mary Poppins finds a metaphor to talk to children about their mother's death.
Don't miss: Emily Blunt Looks Stunning For The UK Premiere of Mary Poppins Returns
"Mary Poppins Returns," starring Emily Blunt, Lin-Manuel Miranda, Emily Mortimer, and Ben Whishaw, is nominated for four Oscars: Best Original Song, Costume Design, Original Score and Production Design.
-->