R&B Lost Another Legend This Weekend, Find Out About Betty Wright Children
Published Tue May 12 2020 By Eric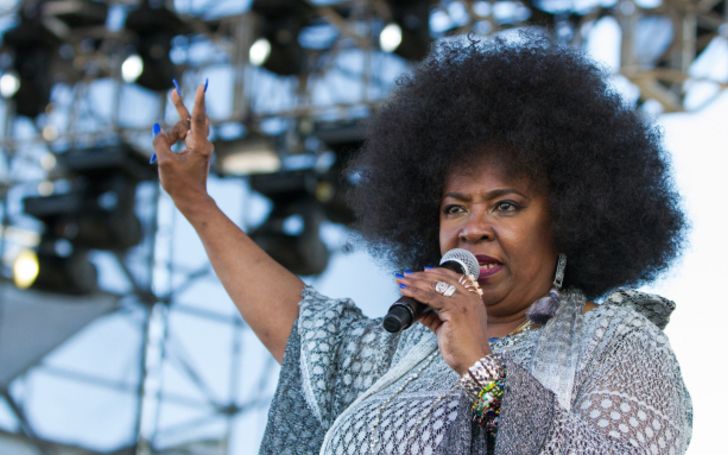 Born as Bessie Regina Norris, Betty Wright rose to prominence as an American soul and R&B singer, songwriter and background vocalist in the 1970s. She produced hits such as "Clean Up Woman" and "Tonight Is The Night" in her long lasting music career.
Betty became a legend with her talent and was one of the successful artists in the music business. She accomplished great heights and even succeeded in winning the most prestigious award in the world of musicians, Grammy.
Indeed, Betty was a Grammy winner. As a result, her death shook the land of numerous music lovers, including her family and friends. She passed away on May 10, 2020, after losing her fight against cancer. Due to the loss of a legend, people are heartbroken, and her fans became anxious to know details agnate to her children. So, today we will share some brief information related to that topic. Keep on reading till the end of the page to gain some insight on the motherhood of the late R&B artist Betty Wright.
Legendary Singer Betty Wright and Her Children
The late Grammy winner Betty Wright was an as good mother as her professional life. She gave birth to five children Chaka Azuri, Patrice Parker, Aisha McCray, Asha Wright, and Patrick Parker.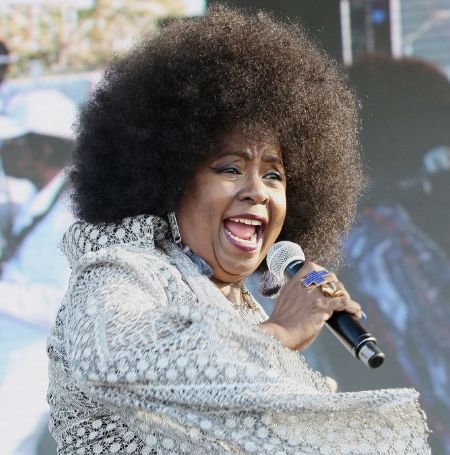 The musician Betty Wright gave birth to five children.
Photo Source: CNN
However, Wright didn't want to share details related to her children in front of the media. Due to that reason, there isn't much information about her sons and daughters.
Also See: Diddy's Mentor Andre Harrell Dies at 59
Many sources claims, the legendary singer Wright was married three times in her life, and she welcomed her children from her different marital relation. Like her children, Wright, many valuable details regarding her relationship are behind the curtain.
Betty Wright Passes Away At The Age Of 66
Nevertheless, with some in-depth research, we found information on one of her husband, Noel George Williams. He was her third life partner, who is better known with his stage name King Sporty who assisted Bob Marley in writing the famous song, Buffalo Soldier, back in the days.
The Late Star Wright and Her Three Daughters
Now let's break down facts associated with, 66, Betty Wright's three daughters, there isn't much, though. Like we mentioned earlier, there isn't sufficient information on her children in any media. Still, with a deep analysis, we formed data on her daughters and sons.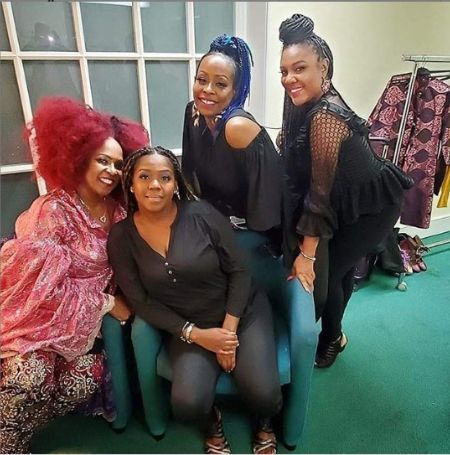 The music star was mother to five children.
Photo Source: Instagram of Betty Wright
The late star Wright gave birth to three gorgeous daughters, Patrice Parker, Aisha McCray, and Asha Wright.
The world is still unknown about Asha; however, her daughter Patrice and Aisha are sailing their professional career on the same wave as her mother, as per Information Cradle.
Recommended: Who is Luke Sandoe? (WIKI) Find Out About His Wife, Daughter and Son
Further, Height zone also claims Patrice was born in 1983 and has pursued her career as a singer/songwriter who is well-known with the moniker Treecee Lee.
Grammy-Winning Star Wright and Her Three Sons
It might be a little bit confusing for you guys when we say Betty Wright was mother to three sons and daughters. As we stated earlier, she gave birth to five children, so where did another child come from, let us explain it to you guys.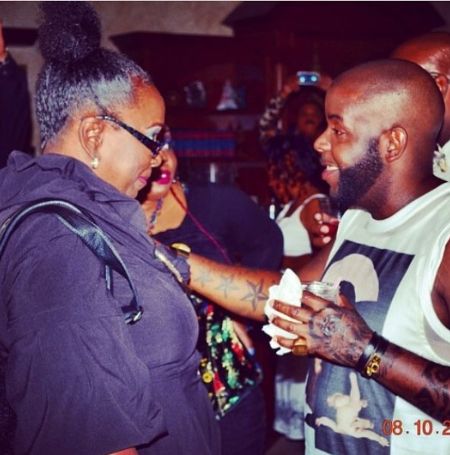 Betty Wright with her son Yusef.
Photo Source: Instagram account of Yusef
So, the beautiful singer Wright gave birth to two sons Chaka Azuri and Patrick Parker. However, her son Patrick died at the age of 21 on December 25, 2005, at a holiday party in the Opa-Locka community in South Florida.
Click To Know: Bing Liu Conspiracy - Professor's Murder Fuel Wild Theories; Here's Everything You Should Know
According to Heavy, Patrick was shot to death when he got into a fight. No arrest was made due to which the case ended in a mystery.
Betty Wright Family Video With Husband King Sporty
Now, who is the sixth child of the late artist Wright, he is her step-son, Yusef. She inherited him in the family after her marriage with her third husband, King Sporty. He is the son of Sporty from his previous relationship.
Though Yusef wasn't born from Wright's womb, she treated him like her own son, and the result can be seen in one of his recent social posts where he expressed his emotion after she passed away.
For more celebrity-related content, visit Glamour Fame.
-->