Bhagavan Antle Net Worth - Find Out How Rich Doc Antle From Tiger King is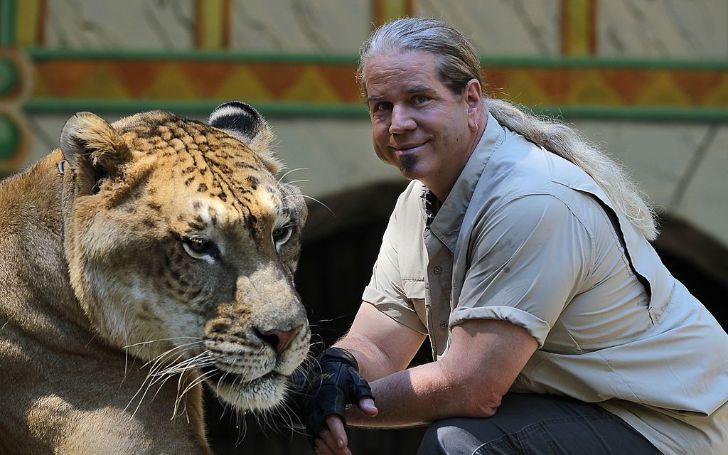 Normality and Bhagavan Antle is a name that can never be taken in a same sentence. If that name doesn't ring a bell then, remember Doc Antle from Netflix crime docuseries' Tiger King: Murder, Mayhem, and Madness'.
You must've known by know that, Antle is a famous animal trainer and behaviorist. Professionally he works as a big cat trainer and wildlife park operator. Bhagavan spent his entire life serving and taking care of the endangered species of the wild. But it did do him good, at least financially.
So, today we uncover the details on the net worth of the Netflix star, Doc Antle.
Some Basics About Bhagavan Antle
For starters, Bhagavan was born on March 15, 1960, in Salinas, California, United States. The animal trainer's birth name is Mahamayavi Bhagavan Antle, who comes from a mixed ethnicity. He grew up in a cattle ranch in Southern California with a loving family.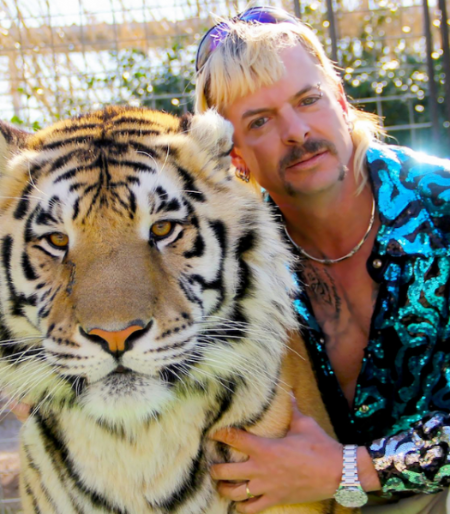 Bhagavan Antle is an American wildlife park operator.
Photo Source: 100 Percent Best
All while growing up, he developed a sense of attachment with animals, which led him to receive a Doctoral degree in Chinese medicine. This is where he picked up the nickname Doc.
Career Highlights of Bhagavan Antle
Antle furthered his career when he was approached by Exxon Corporation representative back in 1982. He gave out a presentation with a tiger at the Exxon Annual Convention, and soon he was engaged with them for training the tigers.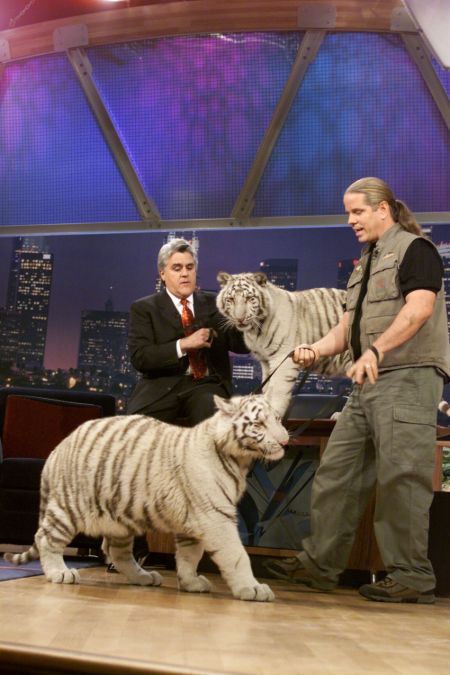 Bhagavan Antle is the founder of the Institute for Greatly Endangered and Rare Species (T.I.G.E.R.S.)
Photo Source: Women's Health
Don was also called for numerous Hollywood appearances, with, of course, his animals. The trainer appeared in various shows like 'The Tonight Show' with Jay Leno, '2001 MTV VMA awards' with Britney Spears, movies like 'Dr. Dolittle', 'Ace Ventura: Pet Detective,' 'The Jungle Book,' 'Mighty Joe Young,' and many others.
You May Also Like: Carole Baskin Net Worth - Find Out How Rich the American Zoo Owner is
Asides that, Bhagavan is the founder and director of the Institute for Greatly Endangered and Rare Species (T.I.G.E.R.S.), which is a 50-acre (20 ha) wildlife preserve in Myrtle Beach, South Carolina. He is also the owner of Myrtle Beach Safari, which is a tour that runs throughout the preserve.
Net Worth of Bhagavan Antle
The 60-year-old, animal lover poured decades of his dedication to the animals, and surely he's reaped similar benefits over the years. To date, he's one of the most successful founders of a zoo, and his net worth is $10 million. He charges $339 per person as a tour in his zoo, including additional charges to have professional photos of $150.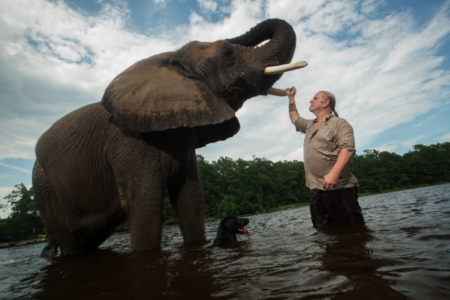 Bhagavan Antle holds $10 million net worth.
Photo Source: Style Caster
On an average, it costs around $500 for a person in the zoo, which sums up to $66,015 per week. The park collects a massive amount of $1.3 million per year. There are expenses as well, which range from $5000 to $10,000 a year to feed the tigers. Antle also collects money from putting his tigers up for photoshoots in movies, documentaries, and many more.
Also See: Mike Lindell Net Worth - Find Out How Rich the American Entrepreneur is
By the way, did you know, new 'Tiger King' episode is coming to Netflix, according to Jeff Lowe? Make sure you subscribe to Glamour Fame for more of these exciting content.
-->