Bhagavan "Doc" Antle - Some Facts to Know About American Big Cat Trainer and Wildlife Park Operator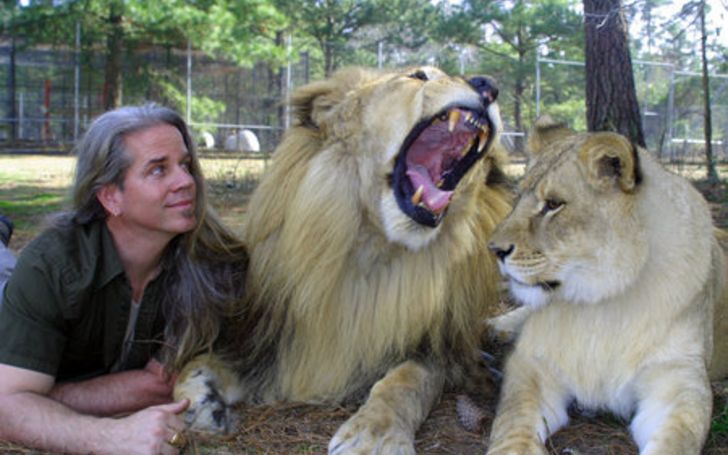 Do you remember the Netflix series featuring a man that could literally put his hands around a tiger and not fear getting his head bitten off? That's none other than Bhagavan Antle, the big cat trainer and wildlife park operator of the town. You would've seen him in the Netflix series, 'Tiger King: Murder, Mayhem, Madness.'
Doc here can be seen juggling in between wildlife animals like tigers, elephant, African Fish Eagle, Chimpanzee, and many more that are practically our nightmare, but just not for him. The seven-part docuseries in Netflix made fans get an insight on the real-life adventures of Bhagavan and his longtime rival Joe Exotic.
Regardless of what we know about Bhagavan Antle through his series, let's gloss over some of the other interesting facts on the Wildlife preserver.
Bhagavan Antle Raised His First Cub in 1982
Antle forayed into building an interest in wild animals ever since he was a young child. In Fact he raised his first tiger cub back in 1982. He started a new journey of his life through an Exxon ad-campaign. At that time, Exxon approached him to come up with a presentation for the Annual Exxon Convention of 1982.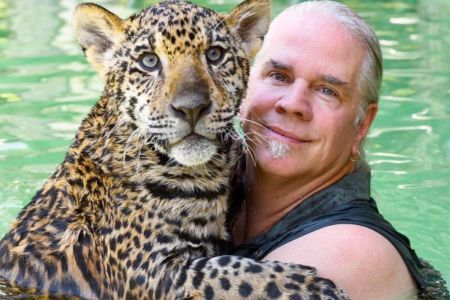 Did you know Doc's name Bhagavan translated to god in Hindu religion?
Photo Source: Facebook
It led to Bhagavan coming up with the newest campaign called, 'Put a Tiger in Your Tank.' He then got involved in a six-year-long relationship with the company making a world-renowned name out of it.
How Does Bhagavan Antle Cash Out His Expenses
Nickname for Bhagavan Antle, Doc is the owner of The Institute for Greatly Endangered and Rare Species (T.I.G.E.R.S.), which is a 50-acre wildlife preserve located explicitly in South Myrtle Beach. Besides that, he also owns the Myrtle Beach Safari.
Bhagavan Antle's renowned park is closed since April 1 amid COVID-19 upsurge.
Photo Source: IMDB
It is a tour package that offers people a close and personal experience with the wildlife animals in the preserve. Doc's facility claims that T.I.G.E.R.S is a wildlife preservation org that's solely dedicated to promoting global conservation through an entertaining and interactive program.
You May Also Like: Mike Lindell Net Worth - Find Out How Rich the American Entrepreneur is
The interactive program, aka the zoo, charges a $339 per person with additional charges of $150 for professional photos as there are no cameras allowed inside. This is the sole reason why Bhagavan is worth a massive $10 million.
Three Wives of Antle, A Hoax or a Case of Misinterpretation
Talking about his personal shenanigans, the animal lover's only marriage ended 25 years ago in an accident. After that, Bhagavan claims to be single. However, Netflix docuseries says otherwise. In the series, Mario's wife alleges Doc having three wives, and not only that Joe Exotic's employee boldly suggested that it might be more than just three.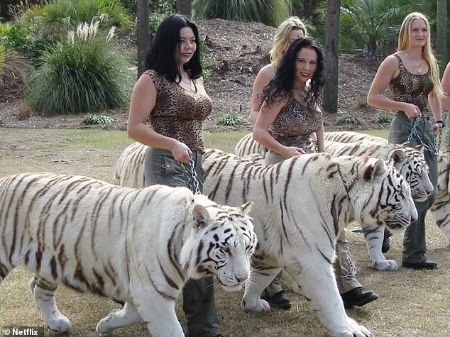 Doc Antle denies allegations of courting any women after the death of his wife.
Photo Source: Daily Mail
In the series we can see Doc suggesting being involved with a Chinese girlfriend who lives in the reserve since she was 17 years old. Then there's also a girl named Ranjnee who's lived there for 20 years, and Moksha who lived there for 16 years. The tiger preserver claimed the three as his girls leading to the suspicion of an ongoing relationship. But we can't confirm anything for now.
Also See: Elizabeth Holmes Net Worth - Find Out What Happened to Her Fortune
Hope you enjoyed the read, do follow Glamour Fame for more of these articles.
-->