Who is Big Chief Girlfriend in 2022? Here's What You Should Know
Published Thu Feb 11 2021 By Bran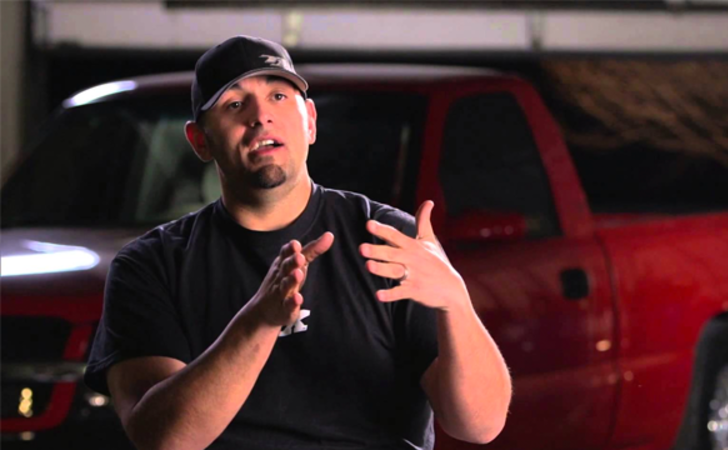 Is Street Outlaws' star Big Chief married or dating anyone in 2021? Know It All Here
Justin Shearer, aka Big Chief, has been winning millions of hearts with his skills in car racing from a juvenile age. Having spent several decades in the street racing sector, the Discovery Channel's engaging personality graces the audience in the most captivating ways possible and impresses everyone with his creativity in designing his cars as he showcases them in the show.
Big Chief is living the dream that by making a career in street racing, a risky yet fun experience. Apart from his skills behind the wheel, his personality impressed most of the fans to follow his show, Street Outlaws, since 2013. Over the last few years, his level of fame grew so much that he has millions of fan-following upon entering 2022.
With that, he did have to sacrifice some level of his private life as people got a lot more interested in his love life. Thus, stay right here as we bring you all the details about the dating life and love history of Justin Shearer, aka Big Chief.
Big Chief Is Dating A Gorgeous Girlfriend In 2022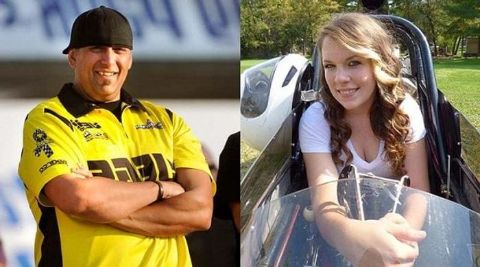 Streer racer Big Chief is fortunate to share his extremely busy professional life with a dashing woman named Jackie Braasch. He would be glad to be celebrating this Valentine's Day with the girl with whom he has been in a relationship for the past few years.
Not most of the television personality's fans adore his current girlfriend, considering how she was the woman with whom Big Chief cheated on in his married life, as per rumors. However, Street Outlaws' face never lets the bitter history deteriorate the blissful romance that he gets to have with his partner in the present time.
Considering how happy the racer has been in recent times, he wouldn't regret one-bit parting ways with his former wife to be together with Braasch.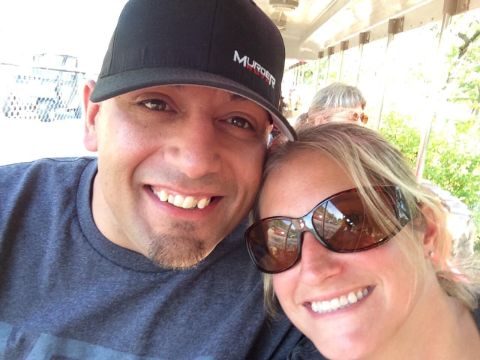 The history between Jackie Braasch and Big Chief dates way back to 2017, the same year when Justin got divorced from his former wife. Having been together for the past three years, it's about time that his fan-base has been wondering whether their inspiration is getting married again. Only time will tell if Shearer decides to tie the knot with his current partner.
Related: Jason Alexander Is Blissfully Married To A Longtime Wife.
Big Chief Is A One-Time Divorcee
Justin 'Big Chief' Shearer does have the taste of getting married in the past, but things definitely didn't go as his plans the last time around. Previously, he was married to a woman named Allicia Shearer.
Proper and intimate details of the former married couple aren't yet disclosed to the media, but people are aware of the fact that they share two adorable sons together. As per Allicia's social media handle, she has a background of working in the medical sector as a respiratory therapist who served at ISMC in the past.
Recommended: Know About Big Chief's Net Worth In 2021 Here.
The Street Outlaws driver, Big Chief, got a fair share of criticism in the time when he parted ways with his ex-wife with an agreed divorce agreement.
The reason for all the hate wasn't his affiliation with the show, but it was a rumor that said that he was cheating on his current girlfriend Jackie when married to the mother of his two kids.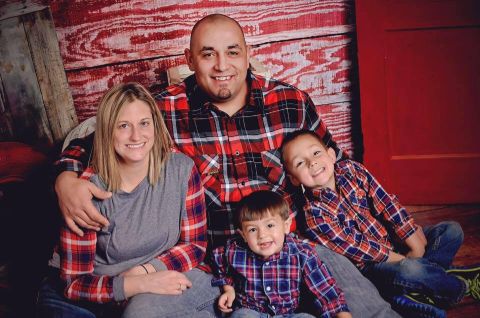 Despite harsh criticisms, Big Chief never admitted and accepted the rumor and always assured his loyal fans on the fact that he was never unfaithful to Shearer.
He said in an interview, 'there have been many criticisms and people mad at me for something I didn't do.' The television sensation remains convinced on how people will realize his side of the story someday and start loving him again.
For more news and updates about your favorite stars, please stay connected with us at Glamour Fame.
-->