What is Street Outlaws Cast Big Chief's Net Worth in 2021? Here's the Breakdown
Published Wed Feb 10 2021 By Bran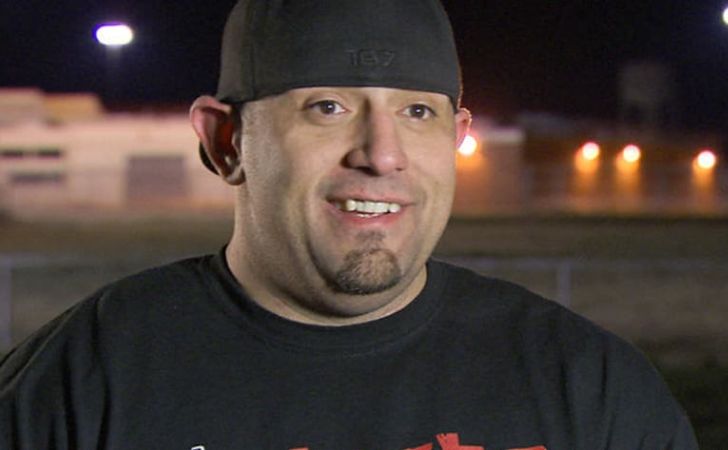 Grab all the exclusive details regarding the net worth and income of The Driver, aka Justin Shearer.
Justin Shearer, aka Big Chief, holds a great reputation as an American street racer, especially for his roles in the renowned show 'Street Outlaws.' Over the past few years, he features on the 'Discovery Channel' covering the exhilarating and exciting sport. The Kentucky born television personality has been around the racing event and cars from a young age of nine, and he went on to make a career out of it.
Big Chief was a name he earned over the years when he got successful in street car racing through the Discovery Channel show. It was the reality series that got him enough exposure and attention from both - the media and the public, which helped him to garner enough attention. So, stay right here as we bring you close to the details about his net worth, salary, and bank balance.
Big Chief: A Multi-Millionaire By Net Worth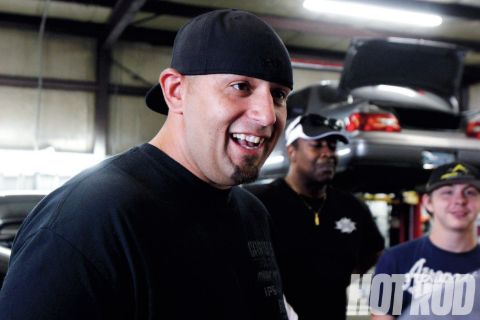 Big Chief owns a whopping net worth of $3 million.
Photo Source: Pinterest
The financial situation of Justin Shearer gets him into the most formidable and comfortable position as his television journey helped him to accumulate both fame and fortune. Specifically, Big Chief owns a staggering net worth of $3 million as of February 2021. Thanks to such a massive bank balance, Big Chief enjoys a lavish lifestyle around all sorts of modern-day amenities. Such a significant amount of income gives him a great position to buy new cars.
You May Like: Chandler Belfort's Net Worth, Salary, And Income
Big Chief's salary and income are quite impressive enough for him to live a high-standard life. Getting more into the numbers, the car racer earns around $20,000 per episode. Apart from the Discovery Channel show, he adds more of his income from participating in several car racing events. In addition to that, his YouTube videos, social media handle, and advertisements help him to add even more to his bank account.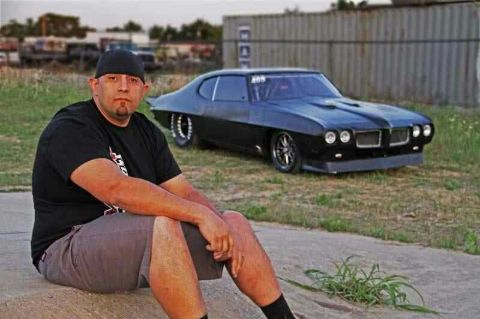 Big Chief made a salary of $20,000 per episode from Street Outlaws.
Photo Source: Pinterest
Big Chief's history in racing dates way back to the age of 9 when he first started riding his bike and watch racing tournaments such as Route 66. He grew up and went on to achieve his dream by being the host of the show instead. Over the span of his sporting and television journey, he went through several cars, where all of them were called as 'The Crow.'
Varying Income Sources Of Big Chief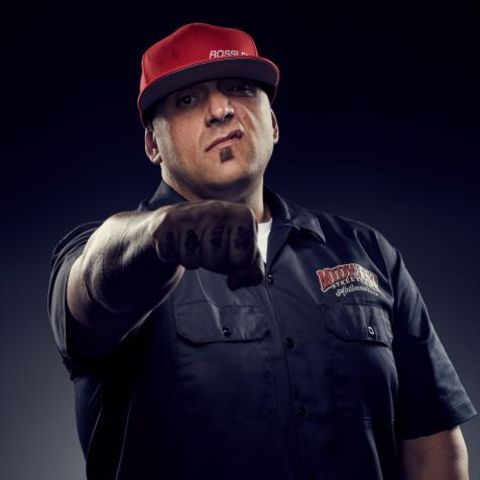 Big Chief started riding bikes from the young age of nine.
Photo Source: Discovery
The primary income source of Big Chief might be through his affiliation in Street Outlaws since 2013. The show is still on in 2021 alongside fellow stars like Daddy Dave, Shawn Ellington, and Kye Kelley.
As one of the integral members of the series, the production team of Pilgrim Studios makes sure to give him the best pay rate to keep him happy in the show for as long as possible.
Related: What is the Net Worth of K-Pop Star Kim Yugyeom In 2021?
What differentiates Big Chief from a majority of the racers is the fact that he adds much innovation and creativity into it. His wheels, also called 'The Crow,' is a modified version of the 1972 Pontiac LeMans, through the use of 88mm Precision Twin Turbos that have 1500 horsepower, complementary of a big block motor and an advanced race pack wiring.
There is no doubt that his net worth will grow further in the days to come as he still has many good years to offer in the street racing industry.
Recommended: What is Jason Alexander's Net Worth In 2021? The Complete Breakdown.
For more news and updates about your favorite stars, please stay connected with us at Glamour Fame.
-->