Biggest Openings in the Box Office by Female-Led Films
Published Wed Mar 13 2019 By David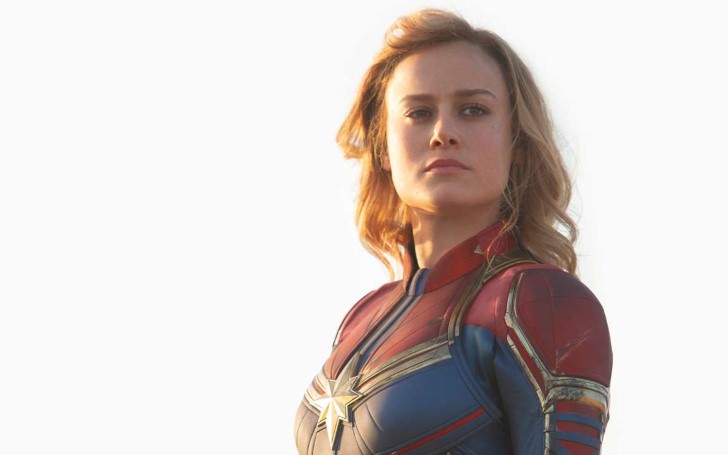 Captain Marvel beats out Hollywood's skepticism towards female choir movies.
"Captain Marvel," the first MCU superhero flick featuring a female lead, earned a staggering $455 million worldwide during its opening weekend ― which marked the highest box-office for any females standalone featurette and the sixth-biggest global opening weekend overall, according to Variety.
Before CM, "Beauty and the Beast," starring Emma Watson, had the biggest worldwide box office weekend for any female-led film, which at the time of its release brought about $357 million from the global market.
The movie, starring Brie Larson and helmed by Anna Boden and Ryan Fleck, also achieved the feat of all-time biggest box-office debut for a movie directed or co-directed by a woman. The film's ticket success has been alluring more female audiences who are claiming the movie is empowering women's voice and strength from Hollywood to every house.
Watch Captain Marvel lead actress Brie Larson answering web's most searched question
The Hollywood Reporter claims, Captain Marvel's domestic total of $153 million is MCU's second-highest opening for a movie centered on a new character. The movie ranks only behind last year's "Black Panther," which was also a revolutionary hit in itself; being the first movie to cross a billion dollar mark with a black character on the lead.
Also Read: Kevin Feige Confirms Captain Marvel Is Stronger Than Thanos
In the previous years, many of the industry insiders underestimated the movies centered around a woman or a black character—preserving the myth that they don't succeed at the box-office. But "Captain Marvel" defy that odds next to 2018 Black Panther and is continuously breaking the year's box-office stats. Larson explained last month how movies like Captain Marvel are forecasted by the film critics and how huge is expected from the movie, with a lot depending on its success or failure.
Brie said,
"I know it's exciting and fun to be like, 'Will it sink or will it float?' 'What's going to happen?' 'Can women exist in the world?' 'We're not sure yet!' But women have been opening movies since the silent era. We have been part of every major art movement. People just push us away once the movement gains momentum and act like we were never really there."
However, the movie also received its share of criticism with a flock of sexist trolls trying to demean its appeal during the promotional campaign all over the internet. The gravity of the situation grew so severe that it ultimately led the review-aggregating site, Rotten Tomatoes to change its policy where it restricted the comments and reviews until the very release date of the movie.
Recommended: Kevin Feige Provides Huge Hint on Captain Marvel 2 - The Story Takes Place Before or After Avengers: Endgame?
"Captain Marvel," along with DC's "Wonder Woman" (2017), has been defined as landmark movies which not only began a new revolution at the box-office but also upgraded the people's viewpoint towards the film led predominantly by a female protagonist. Last fall, a study done by the Women's Media Center and BBC America concluded that the depiction of female superhero characters in show biz is one of the most effective ways to inspire women with positive descriptors like strength, courage, confidence, and motivation.
Furthermore, the survey also found, nearly two-thirds of the study participants, girls aged 10 to 19, said that in movies and television, they don't see enough "female role models," "strong female characters" or "a female characters they can relate to."
Don't Miss: Avengers: Endgame Likely To Be 3 Hours After Highly Positive Test-Screening Reactions
Among other notable highlights, Captain Marvel has become the Fandango's biggest advanced-ticket seller, beating out "Avengers: Infinity Wars" and "Black Panther."
-->