Bill Gates Reveals Some of his Favorite TV and Streaming Shows
Published Tue Feb 26 2019 By Tess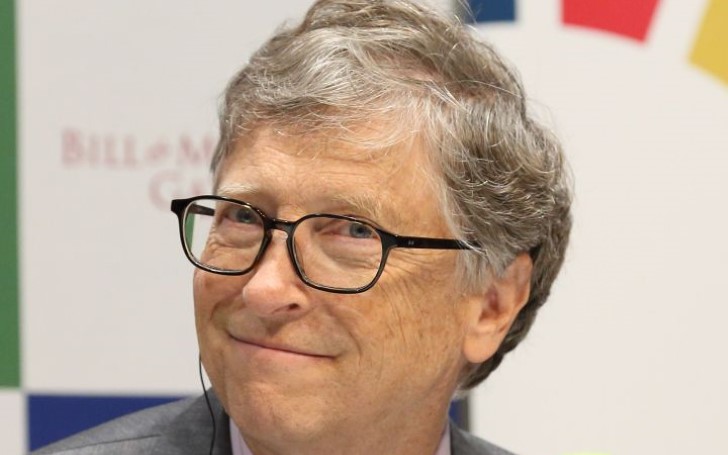 The tech mogul, businessman and Microsoft founder Bill Gates isn't a stranger to currently popular TV shows.
Bill Gates revealed his astounding TV tastes on Monday while appearing on Reddit ask me anything (AMA) session.
The businessman, Tech-mogul, philanthropist, and Microsoft founder commented on his favorite TV shows during the interview.
Gates revealed he watches HBO's "Silicon Valley," NBC's "This is Us," and ABC's "A Million Little Things" with his wife, Melinda Gates.
Bill Gates further disclosed he watched FX's "The Americans," which ended with its sixth and final season last year, with his son because it's "too violent" for his wife Melinda.
Bill also watches Netflix's "Narcos" all by himself.
Additionally, the billionaire named more of his favorites which includes Showtime's "Billions," Fox's "Lie to Me" which is streaming on Hulu, NBC's "Friday Night Lights," and Netflix's "American Vandal" and "Black Mirror".
Read more: Olivia Colman Crowned Queen of the Oscars with Surprise Victory
Earlier in 2018 while posting in his personal blog the 63-year-old tech magnate admitted he enjoys satires about technology, particularly "Silicon Valley".
"The show is a parody, so it exaggerates things, but like all great parodies it captures a lot of truths."
Gates added, "I have friends in Silicon Valley who refuse to watch the show because they think it's just making fun of them. I always tell them: 'You really should watch it, because they don't make any more fun of us than we deserve.'"
Also see: Miley Cyrus and Liam Hemsworth Made Up For Their Oscars Absence with Smoking Hot Red Carpet Appearance For Vanity Fair's Official After Party
When it comes to powerful tech figures in the world such as Gates, it's easy to forget they're also people who want good entertainment.
Don't miss: Lady Gaga and Bradley Cooper Almost Kiss after Their Oscars Performance
Similarly, Gates further correlates to this sentiment as he admits he "can't wait to watch" all the "good shows" from this era.
-->