Olivia Colman Crowned Queen of the Oscars with Surprise Victory
Published Mon Feb 25 2019 By Tess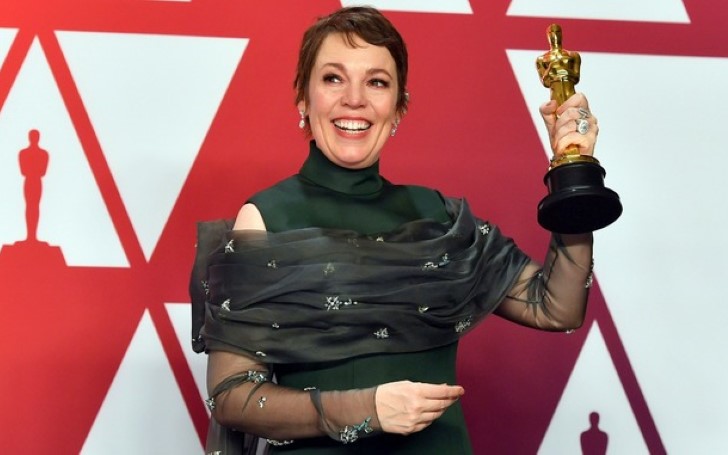 Olivia Colman stunned on the unexpected victory of the Oscars' best actress prize.
The British actress Olivia Colman, a surprise winner for her role as Queen Anne in The Favourite was utterly shocked after being named for the title of the best actress for 91st Oscar Awards.
The star of The Favorite beat The Wife's Glen Close, as well as Lady Gaga, Melissa McCarthy and Yalitza Aparicio for an unexpected win at the ceremony, where Green Book was named the best picture.
Colman was visibly shocked as her husband Ed Sinclair and co-star Emma Stone helped her to feet after her name was announced for the honor.
See more: 91st Rendition of Oscars! All the Stars From Best Dressed To Worst!
After accepting the title, Colman said, "It's genuinely quite stressful. This is hilarious. I got an Oscar!"
In addition, Olivia apologized in case she forgets to thank anyone.
"OK, I have to thank lots of people. If, by the way, I forget anybody I'm going to find you later and I'm going to give you all a massive snog and I'm really sorry if I might forget now."
Paying tribute to her director Yorgos Lanthimos as well as Stone and fellow co-star Rachel Weisz, the actress said:
"Yorgos, my best director and the best film, and with Emma and Rachel, the two loveliest women in the world to fall in love with, and to go to work with every day, I mean, you can imagine, it wasn't a hardship."
The Oscar winner further disclosed being nominated alongside her idol Glenn itself was a great honor.
"And to be in this category with these extraordinary women, and Glenn Close… you've been my idol for so long and this is not how I wanted it to be and I think you're amazing and I love you very much."
Additionally, she hoped her children were watching and said:
"If you're not, then, well done, but I sort of hope you are. This is not going to happen again."
The award winner of the night further encourages everyone out to not lose hope and keep dreaming for it might one day turn out to be true just as it did to her.
"And any little girl who is practicing their speech on the telly, you never know. I used to work as a cleaner and I loved that job, I did spend quite a lot of my time imagining this."
Green Book also won the biggest prize of the night as the surprise winner of best picture, a category which was widely expected to go to Roma.
Don't miss: Oscars 2019 Made History with Record Seven Black Winners
Furthermore, the movie also bagged awards for the best-supporting-actor Oscar for Mahershala Ali, as well as the best original screenplay.
-->