Billie Eilish, BTS and Taylor Swift Lined Up To Perform In Grammy 2021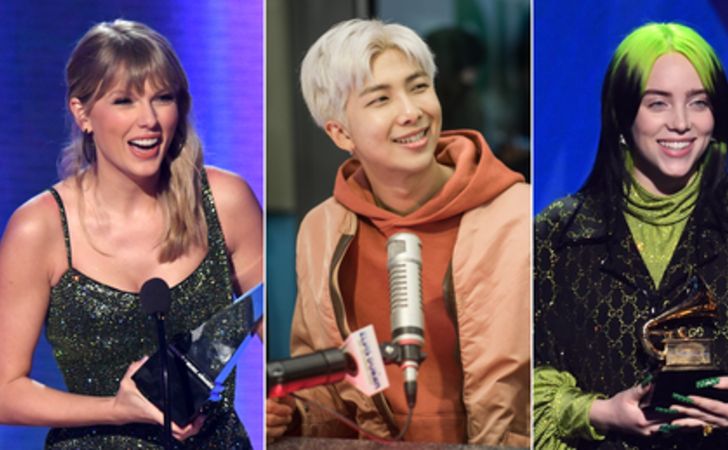 Some of the best popstars in recent times - Billie Eilish, BTS, and Taylor Swift lined up for Grammy 2021.
The most awaited day of the year is around the corner; yes, the 63rd Grammy Awards is airing this Sunday, March 14, 2021, on CBS.
This year's Grammy Awards will include a mix of life and pre-recorded performances bearing in mind safety purposes. Still, its executive producer Ben Winston assures the viewers that he aims to make the show feel as live as possible.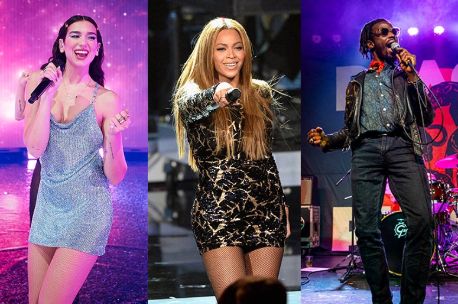 The 63rd grammy will air this weekend on Sunday on CBS.
Photo Source: Radio
The recording Academy recently revealed the full lineup for the Grammys this year; it's enigmatic, but the most anticipated star's name has made it to the list, and it includes BTS, Billie Eilish, Taylor Swift, Cardi B, Doja Cat, and dozen others.
Related: BTS Producer Pdogg Claimed The Top Prize For Making The Highest Earnings From Song Royalties
Almost all performers have made it to some nominations, including Beyonce, who is up for nine nominations in eight categories, more than any artist. At the same time, Dua Lipa and Taylor are each up for the gold in six different categories.
The only notable figure who has missed the list is Adele leaving her fans disappointed.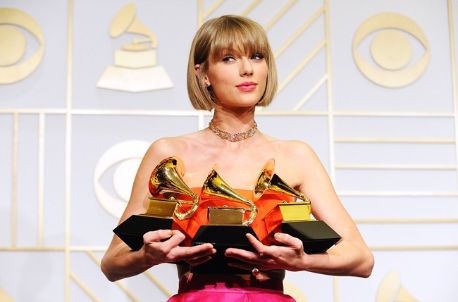 The show will be hosted by Trevor Noah and will be a mix of live and pre-recorded performances.
Photo Source: Billboard
The show will be hosted by comedian and Daily Show host Trevor Noah, it was originally planned for January 31st but was postponed because of the rising cases of COVID-19, but it's finally happening.
One more unique feature that this year's Grammys will present is taking a hint from the pandemic itself; the show will feature the struggles of independent music venues and have staff from various live music spots present award categories that will encourage the audience to support the local clubs.
Recommended: AMHQ's Co-Host Stephanie Abrams' Whopping Net Worth Details
The recording academy on this year's show said that "Artist will be coming together, while still safely apart."The list of performers has left people eagerly waiting for the weekend and anticipating a different yet epic Grammy.
For more updates on your favorite celebs, stay connected to Glamourfame.
-->