What is Billie Joe Armstrong Net Worth? Details on "Green Day" Singer's Earnings
Published Thu Jul 07 2022 By sujan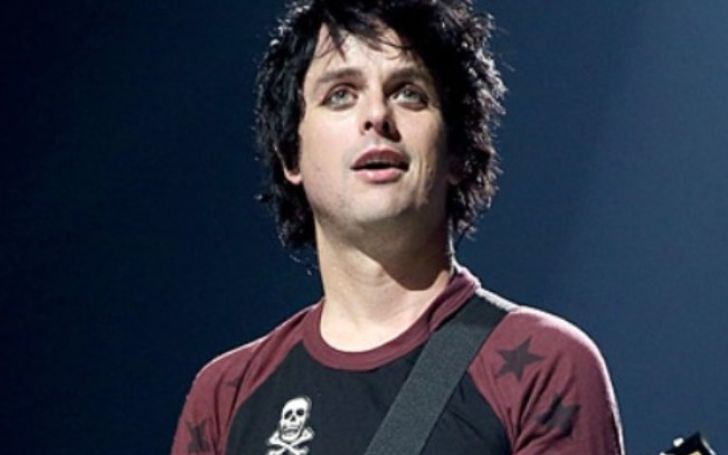 Know who Billie Joe Armstrong is? What's his net worth? And further details concerning the "Green Day" singer are here in this article.
On the 17th of February, 1972, Billie Joe Armstrong was born in Oakland, California. He spent his childhood in Rodeo, California, with his mother Ollie, father Andrew and five elder siblings. His mother worked in a restaurant as a waitress, and his father was a truck driver and jazz musician. When Billie Joe was ten years old, Andrew sadly passed away due to complications from esophageal cancer. Armstrong's passion for music began at a young age, and when he was just five years old, a teacher at Hillcrest Elementary School encouraged him to record a song called "Look for Love" for the local label Fiat Records.

At age ten, Billie Joe first met Mike Dirnt, who would later become his bandmate in Green Day, in the cafeteria of Hillcrest Elementary School. Five years later, the two created the band Sweet Children. John Swett High School and Pinole Valley High School were among the high schools that Armstrong attended, although he left school the day he turned 18 years old. Before releasing their debut extended play in 1989 titled "1,000 Hours," the band Sweet Children changed their name to Green Day after signing a record deal with Lookout! Records in 1988.
Billie Joe Armstrong, the lead singer for the band Green Day, has established a name for himself in the music industry and won a significant number of fans all over the world. During the heyday of his profession, he amassed quite a substantial amount of wealth. In the following section of this article, we will discuss the specifics of the singer's earnings and net worth. Read this article all the way through to find out the specifics. Let's get started without further diversion/delay.
Billie Joe Armstrong's Net Worth
According to estimates made in 2022, the Green Day rocker Billie Joe Armstrong has a net worth of approximately $75 million. Because of his successful music career and record sales, Armstrong is one of the wealthiest artists in the world. His primary sources of income also include live performances like concerts and tours, as well as film and television appearances.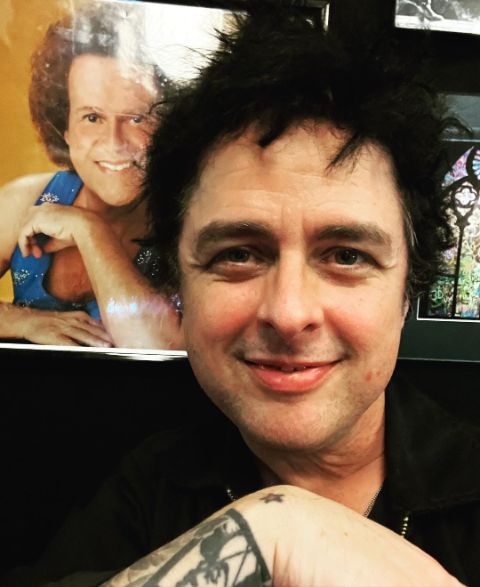 Image: Billie Joe Armstrong enjoys the $75 million net worth
Source: Instagram @billiejoearmstrong
The residence that Armstrong and his wife share in California cost around $5 million. It also owns a private yacht that costs them $400,000 annually. Armstrong also boasts a collection of historic vehicles, some of which are as follows: a 1968 Mercury Monterey; a 1963 Chevrolet Nova SS; a 1969 Fiat 500 Soft Top; a 1961 Chevrolet Corvair Greenbrier van; a 1972 BMW 2002tii; and other vehicles.
You May Also Like to Know: Who is Chloe Green? What is her Net Worth? All Details here
In addition, the band Green Day has won four Grammy Awards out of seventeen nominations except for the solo awards. In addition, he has been honored with several other major prizes for his work with the band. Green Day has won ninety-two awards out of two hundred and fourteen nominations.
Recently, the Green Day lead singer expressed his anger over Roe V. Wade overruling the decision and banning abortion in the US in the coming days. He said that he is renouncing his citizenship.
Other Properties of the Green Day Singer
In 1997, Billie Joe handed over $600,000 to the architect Mark Becker so that he could construct a home with a total area of 6,911 square feet in Oakland, California. After owning the house since 1997, he put it up for sale in 2009 for a price of $4.85 million.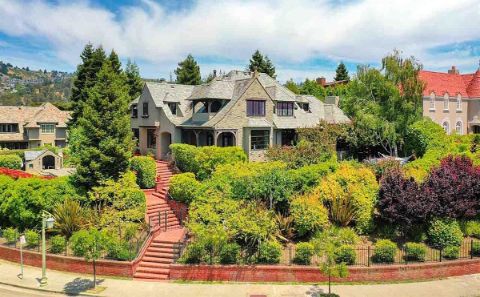 Image: Billie Joe Armstrong put his lavish home for sale
Source: Google
In July 2020, the lavish home with a total of five bedrooms was originally placed on the market with an asking price of $7.25 million. Following a period of a few months, the price that was being asked for was lowered to $6.5 million.
Don't miss: How Much was Johnny Cash Worth at the Time of His Death?
For more news and updates related to your favorite celebrity, stay connected to Glamour Fame.

-->