How Much was Johnny Cash Worth at the Time of His Death?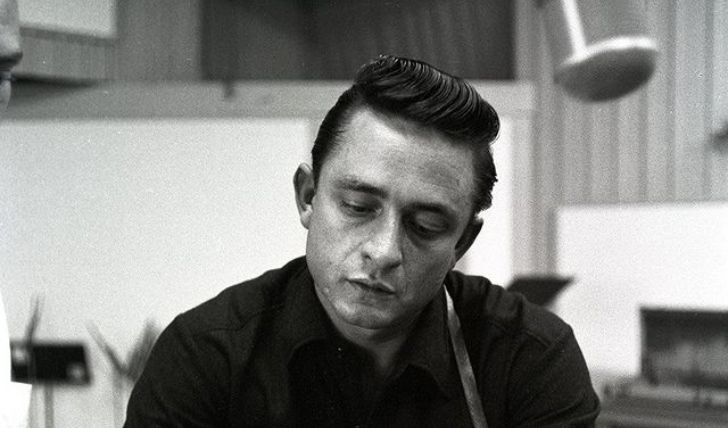 Inside the late singer-songwriter's staggering net worth: The complete breakdown here!
Remembered as a legendary singer of the 20th century, Johnny Cash is not among us today, but the singer's life and music continue to have a lasting impact on fans and the music industry. Cash's songs were characterized by his deep, serene voice that crooned the reality of an ordinary person, inner truth, and Johnny's faith in god. Some of his best-known hitmakers are One Piece at a Time; I Walk the Line, and Man in Black.
John R. Cash was born on February 26, 1932, in Kingsland, Arkansas, in a poor household with six more children. In his memoir, Johnny Cash: The Autobiography, the country singer notes he and his siblings started working as laborers at 5. As his contemporary, Kris Kristofferson, also a member of The Highwaymen, which is composed of four of the biggest Country artists, including Cash, describes Johnny in his song, "He is a walking contradiction, partly truth and partly fiction," Cash's life was indeed marked by perpetual imbalances.
Johnny Cash's net worth at the time of his death!
At his highest, Johnny was the highest-selling country singer of all time, with sources citing over 90 million record sales worldwide. At his lowest, Cash was still a revered artist who had fallen into the darker side of the fame, a prodigious talent engulfed in endless scandals, including fatal drug addiction. Cash passed away 18 years ago in September 2003. As per Celebrity Net Worth, his recorded net worth at the time was an estimated $60 million.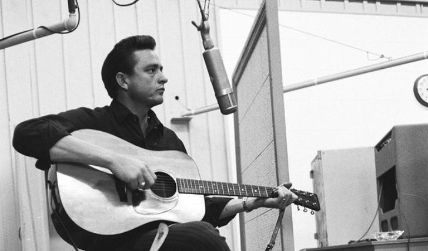 Cash's net worth was estimated to be a whopping $60 million during his death.
Photo Source: Instagram
Cash's venture into what will be an imposing and exemplary career path for generations to draw inspiration from started when a young Cash returned from West Germany after three years in the Air force in 1955. Thanks to his early hits, Cry Cry, Cry! and Hey Porter, Johnny's career took off rather quickly. Cash's top-charting tracks like I Walk the Line, Home of the Blues, and Don't Take Your Guns to Town introduced the Arkansas-born boy to unanticipated stardom.
Don't Miss: Sandra Bullock's Net Worth Revealed Amid Forthcoming Hiatus: All Details Here.
In 1958, the Man in Black hitmaker signed a sweet deal with the Columbia Records, which reportedly gave him the green light to record gospel albums, unlike his former label, The Sun Records, and even paid Johnny heftily. In the years leading from his immediate success in the 50s to his death at 70 in 2003, Cash experienced a simultaneous wave of fame and infamy, but no fiasco, big or small, could turn Cash out of business; such was the singer's enigma.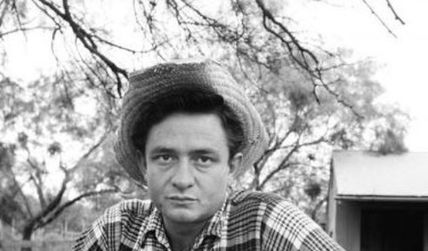 The 'Man in Black' singer was the most popular touring artist.
Photo Source: Instagram
While soaring through the layers of stardom, Johnny was also slowly plummeting to the pits of addiction behind closed doors. Despite the never-ending cases of misdemeanors, Cash remained at the top of his game, giving one hit after another and hitting the road frequently. It is said that a large proportion of Cash's staggering fortune came from the singer's consistent tours and shows; Johnny had gained the reputation of the well-sought touring artist thanks to his regular performance and striking all-black clothing.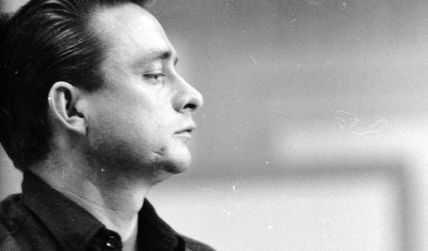 Cash hosted his own variety show from 1969 to 1971.
Photo Source: Instagram
Cash's troubles with drugs and his cementing outlaw image continued, and by the end of the 50s, the country crooner took his performance inside prisons, where he'd perform live albums, Johnny Cash at Folsom Prison, At San Quentin, recorded live. Toward the late 60s, the singer even ventured into hosting. Cash hosted the variety show, The Johnny Cash Show, from 1969 to 1971. Cash was named the youngest country Hall of Famer in 1980, following which the Ring of Fire crooner became a member of the outlaw country supergroup The Highwaymen, which ran successfully from 1985 to 1995.
Johnny Cash's former home is listed for $1.8 million!
Here's an opportunity to live or at the least witness the late singer's dream of living a quiet and nature-bounded life in the rural Casitas Springs, California, where he built a 4,500-square-foot house for himself, his wife Vivian Liberto and their three daughters to fall back to, away from the city's hustle-bustle. Although the dream didn't pan out as expected as the pair fell apart amid Cash's drug addiction and repeated adultery in 1966, the beautiful ranch-style house is ready to welcome its new owners.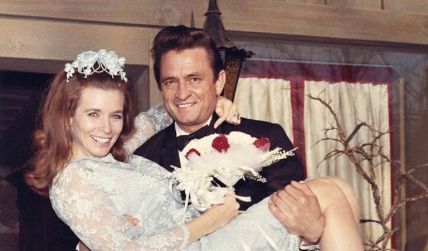 Johnny died shortly after his second wife, June's death in May 2003. Photo Source: Instagram
Cash's five-bedroom home, which also includes a custom wood built-in in the kitchen and living room, and many more features that accord to Cash's specifications, has been listed for $1.8 million. The home's current owners had bought the star property after Johnny and his second wife June Carter's death in 2003 for $739,000.
Cash's former California house is in the market for $1.8 million.
Source: CBS News
The property's listing agents write, "Johnny bought the land and built the house to his exact specifications, walking the rooms and deciding on exact placement and layout," adding, "Longtime locals recount stories of Johnny setting up speakers on the hillside outside the house and playing concerts for the townspeople down below." The 13-time Grammy winner is survived by his five children.
Recommended: Gloria Estefan's Net Worth Revealed Amid Super Bowl 'Halftime' Comments.
Stay connected to glamour fame for more.
-->