Who is Bobby Bonilla's Wife? Learn About His Married Life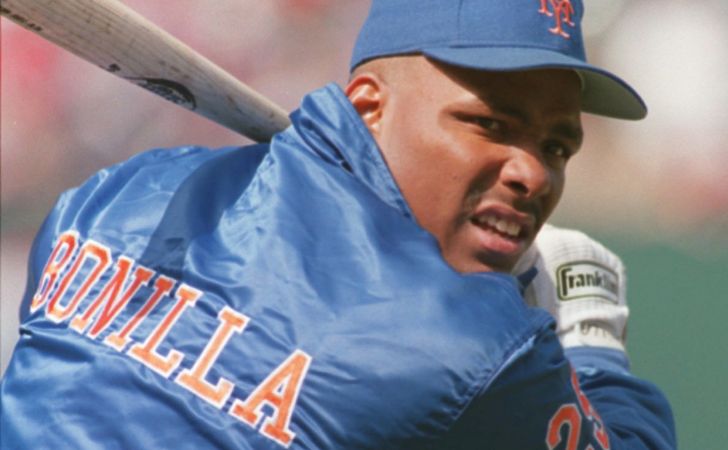 Bobby Bonilla's Wife and Their Married Life: All the Details Here!
Roberto Martin Antonio Bonilla, aka Bobby Bonilla, is a former baseball player in Major League Baseball. Two decades since Bonilla bid his career adieu, and he is still recalled with the same fondness in the sports world. Thanks to Bonilla's trailblazing deal with the New York Mets in 1999, "Bobby Bonilla Day" is celebrated every year on 1st July.
Born on February 23, 1963, in The Bronx, New York, Bonilla spent his formidable years playing for Pittsburgh Pirates, New York Mets, Baltimore Orioles, and Florida Marlin. Widely known for his prosperous career with the Mets, has he been as lucky in his personal life.
Inside Bobby Bonilla's Marriage!
Contrary to his acclaimed career, Bonilla's romantic life has been obscure. He is divorced and is a parent to two. But a celebrity's failed marriage doesn't necessarily insinuate troubled marriage. Bonilla's personal journey, fatherhood, and divorce have been very close affairs.
The former baseball player married his high school sweetheart in the late 1980s.
Photo Source: Your Observer
The Bronx-born was married to Migdalia "Millie" Bonilla for more than two decades. The former Mets star hasn't let out many details, but sources tell, Migdalia was Bobby's high school sweetheart. The pair met in Herbert Lehman High School and were married by the late 1980s.
Check Out: Who is Ladd Drummond's Wife? Learn About His Married Life Here
The last time fans heard about the duo, they were still going strong. They shared a son and a daughter, namely, Brandon Bonilla and Danielle Bonilla. The former couple was known as a reticent yet warm pair. In 1992, they started the 'Bobby and Millie Bonilla public school fund' with $35,000.
The couple had a legal battle over unresolved issues surrounding the marital assets.
Photo Source: The Federalist
They finalized their divorce in 2009, citing personal differences. But just when fans thought it was a drama-free end, just like their journey together up until then, Bonilla and Migdalia were in court squabbling. The battle was over unresolved issues surrounding marital assets. Both Bobby and his ex-wife have kept a low profile since then.
Bobby Bonilla's Career Highlights!
The 6.3ft tall player was cited as the highest-paid player in the league from 1992 to 1994; Bonilla was raking more than $6 million annually. Through his 16 years in the league, he played as a switch batter and as a right-armed slugger. He has won 3 silver slugger awards, and in 1991, Bobby became a free agent.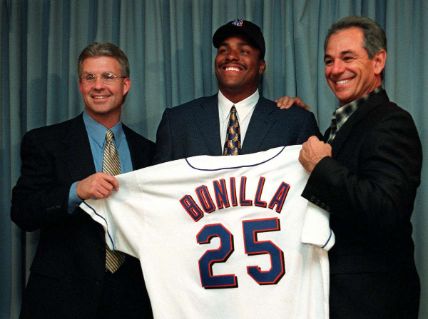 The Mets are required to pay Bonilla $1.9 million every year until 2035.
Photo Source: Chron.
He had accumulated 279 batting average, with 358 on-base percentage and a 472 slugging percentage when he left the league in 2001. His talents rocketed with the 'Pirates,' but it was in Mets where Bobby experienced his prime. The Mets picked him in 1991 for a whopping $25 million contract.
Don't Miss: Who is Alexa Demie's Boyfriend in 2021? Learn all the Details Here
Bonilla's career took a detour when the 'Orioles' acquired him in 1995; in the following three years, he played for the 'Marlins,' 'Dodgers,' and in 1998, Bonilla was back to the Mets. When the Mets released him in 2000, they still owed him $5.9 million; the franchise made a deal with Bobby, where it is required to pay him $1.9 million annually till 2035 as a deferred payment.
For more information and news on your favorite stars, stay connected to Glamour Fame.
-->