Brad Pitt Wins His First Solo Oscar; Dedicates It to All His Kids
Published Mon Feb 10 2020 By Sea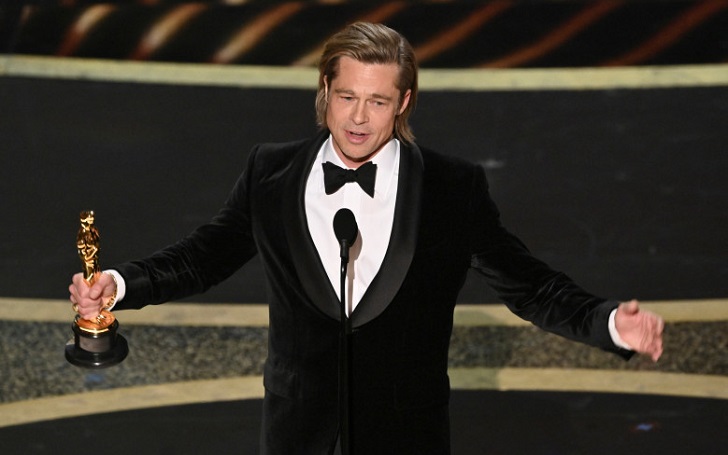 In an emotional (and a little political) speech at the Oscars 2020, he dedicated his first solo win to all his kids.
The last time we talked about Brad Pitt and the Oscars was when we asked ourselves how desperate he is to land an Oscar. And by God, there were so many possible ways he could finally win one for himself, and for his family, of course.
As he embraced the Oscars stage for finally winning the Best Supporting Actor award for 'Once Upon a Time in Hollywood', he took a jab at the senators who voted against Democrats' requests to call new witnesses in the impeachment trial, specifically former National Security Adviser John Bolton, who claimed he was willing to testify.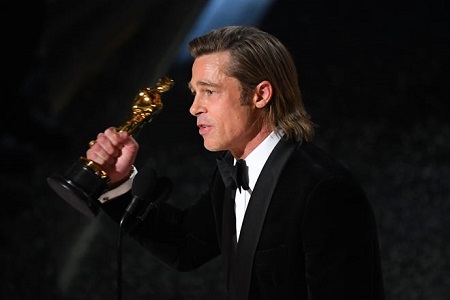 Pitt went a little political at the acceptance speech.
Source: Robert Deutsch
But as he moved on from the snarky little comment, he went on to thank the people involved in the movie and talked subtly of his decades-long career in the entertainment industry. As he closed off his speech, he dedicated his first one to all his kids — Maddox, 18, Pax, 16, Zahara, 15, Shiloh, 13, and twins Knox and Vivienne, 11.
"This is for my kids, who color everything I do. I adore you. Thank you," he said as he walked off the stage.
Watch: Brad Pitt Dedicates His Oscar to His Six Kids
The 56-year-old was up against veteran actors the likes of Tom Hanks ['A Beautiful Day in the Neighborhood'], Al Pacino ['The Irishman'], Joe Pesci ['The Irishman'] and Anthony Hopkins ['The Two Popes'].
Quentin Tarantino's 'Once Upon a Time in Hollywood' got a total of 10 nominations at the 2020 Academy Awards. But besides Pitt, only Nancy Haigh & Barbara Ling won the other one in the Best Production Design category.
As predicted, co-star Leonardo DiCaprio was nominated for the Best Actor category this year for the movie, and Pitt's win meant he was restricted to just the nominations. But after being a similar situation, the environmentalist's 2016 Oscar was enough for him, for now.
Watch: Full Backroom Interview with Brad Pitt after His First Oscar Win
While 'Once Upon a Time in Hollywood' hit in the box office was mild in comparison to the talk that it's mustered up worldwide, Pitt's new movie, 'Ad Astra' achieved a box office collection just above the movie budget.
The latter movie was also what was supposed to be added to the Oscar possibilities list before the release. But given it's mixed response among the critics, we'll just leave it as it is for now.
Stay tuned and connected to GlamourFame for more Entertainment content.
-->