How Desperate Is Brad Pitt To Land An Oscar?
Published Tue Sep 03 2019 By Sea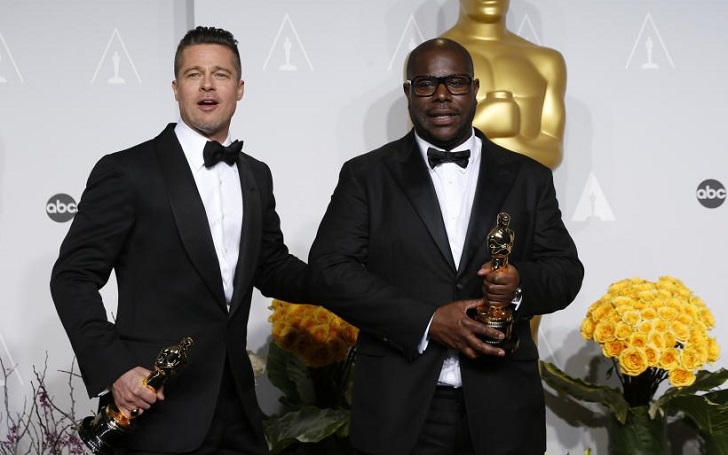 Brad Pitt has done quite the spectacular movies in his career. Does he deserve a solo Oscar though?
'Once Upon A Time In Hollywood' hit the theaters and the Oscars buzz for Brad Pitt is hovering around the social media. He is a part of many masterpieces over the years, ever since the '90s — 'Fight Club', 'Ocean's Eleven', 'Inglorious Basterds' and 'Moneyball' to name just a few. He took home a number of prestigious awards all his life, but the most prestigious one is yet to sit in his trophy cabinet.
The one and only Academy Awards has eluded the 55-year-old forever in his acting career, but talks have been going on for a good long while now. This new movie is giving him the platform now, and 'Ad Astra' is yet to be officially released. The star seems upset over not getting an Oscar yet though; he "dodged" Oscar talks at the 76th Venice Film Festival premiere of 'Ad Astra', literally.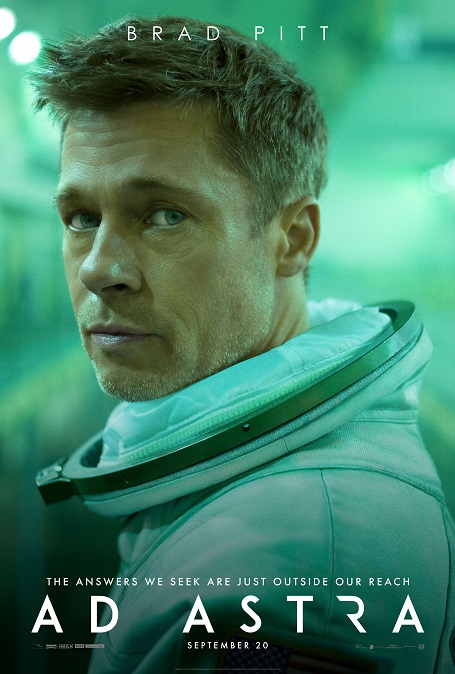 Could Ad Astra be the one to bring Brad Pitt home an Oscar?
Source: New Regency Pictures
"I just want to get this film out — it is a challenging film. It is subtle, it's operating on many cylinders.... I'm just curious to see how it lands. I see amazing talent getting acknowledged and amazing talent getting ignored. When your number comes up, it's fun. When someone else's number comes up, it's usually one of your friends, so it's fun, too."
He added, "How's that for a dodge?"
Pretty smooth, alright. Pitt plays a stranded astronaut in space, and the movie is being compared to Alfonso Cuarón's 'Gravity' that won seven Oscars for Warner Bros. after being premiered in Venice, 2013. In effect, it is viewed as a strong contender in the awards-season this year.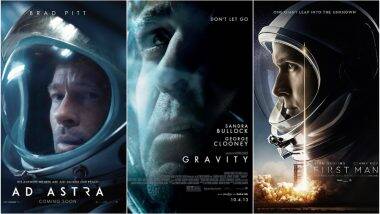 It may reflect on Brad Pitt's chances of winning an Oscar.
Source: Latestly
With over a century of movie credits to his name, it is odd for an actor of Pitt's stature to not have even one win of the Oscars to his name. And it is understandable how he reacted to a query. We'd all be in the same frame of mind.
It's not like Pitt has never embraced the Oscars stages yet, at least in nominations as an actor. He was nominated in the Best Actor for 'The Curious Case of Benjamin Button' and 'Moneyball' as well as in the supporting role category for '12 Monkeys'. He was, however, a part of the group that won an Oscar in 2014 when '12 Years A Slave' won the Best Picture. He produced that movie and had a small part in it.
'12 Years A Slave' at least gave him an Oscar.
Source: Pinterest
Pitt's fellow 'Once Upon A Time In Hollywood' co-star, Leonardo DiCaprio was in a similar situation as him until he won the Award for 'The Revenant' in the Best Actor category in 2016. After being in tons of movie treasures and getting nominated only five times before, he finally bagged one home.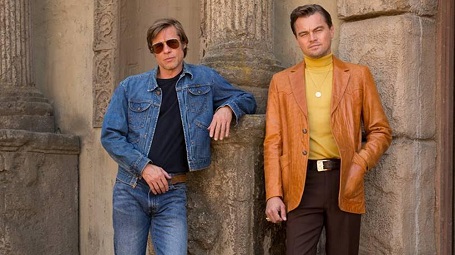 Leonardo DiCaprio finally won an Oscar in 2016.
Source: Sony Pictures
Now, these new movies are yet another potential for the award, for both the stars. Pitt may be up for the Supporting Actor category this year for the Quentin Tarantino movie which means DiCaprio could be nominated for Best Lead Actor if they are not to compete with each other in the same category. Still, Pitt has 'Ad Astra', which is questionably his standalone prize if it ever gets something for acting. On the other hand, earning a go in two categories the same year is also uncommonly possible — like Jamie Foxx did before and Holly Hunter did the same in 1993.
The verdict is still out, though, as to who might end up as the face of the Oscars, since it won't begin until February 2020. The nominees won't be announced until January, which means there is plenty of time for a new movie to outclass Pitt's coveted masterclasses. We'll just have to wait and see if he is deserving of a solo Academy Award yet. Besides, he does earn plenty of money and won a plethora of prizes. But letting this one go is not something he would agree to, should such opportunity ever land on his hands.
-->