Who is Braunwyn Burke Girlfriend? Find Out About Her Relationship in 2020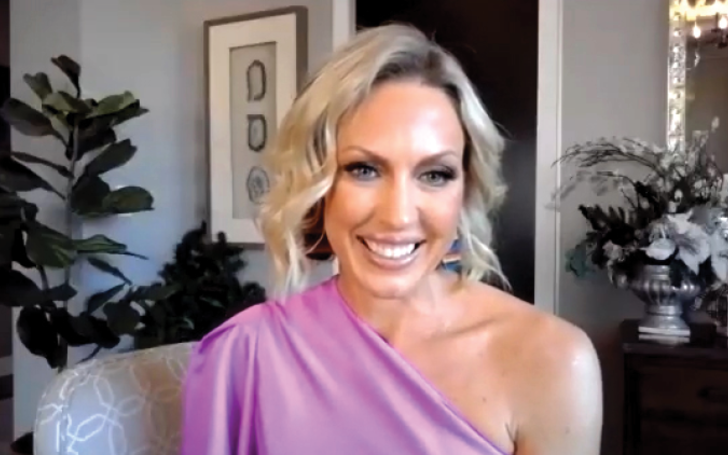 Learn about the girlfriend and the relationship status of the reality star Braunwyn Burke from 'The Real Housewives of Orange County.'
'The Real Housewives of Orange County' star Braunwyn Burke recently came out as a lesbian in an interview with GLAAD. 'I'm finally comfortable enough to say I like women, I'm gay,' she said. 'It has taken me 42 years to say that, but I'm so proud of where I am right now, and I'm so happy [about] where I am.'
Braunwyn Burke also said she was very proud to be a member of the LGBTQIA+ community. 'It has taken me 42 years to say that, but I'm so proud of where I am right now, and I'm so happy [about] where I am,' she added. 'To be able to be comfortable in my own skin after so long is just so nice.' With her latest revelation, many people have grown curious to learn about her current relationship status. Below, we compiled some details of her relationship and girlfriend, so you can get to know about her love life.
Who is Braunwyn Burke Girlfriend?
After taking the burden of keeping her sexuality secret off her shoulders, Braunwyn Burke is feeling very good about herself. She also revealed that she was dating a woman named Kris, who's been helping her get through her difficulties and ordeals. After she came out as a lesbian, 'The Real Housewives of Orange County' star shared a photo with her girlfriend for the first time on her Instagram story.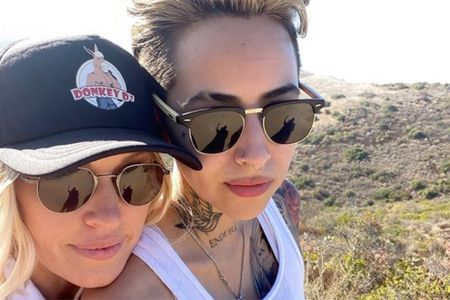 Braunwyn Burke is currently dating a woman named Kris.
Source: People
According to an article by People magazine, it's been a few months since Braunwyn and Kris started dating. They met when Braunwyn was exploring her sexuality, the part of herself that she's been suppressing all her life. And as a partner, Kris has helped her through the process, giving her all the love and support she can.
Also See: Who is Alisyn Camerota's Husband? Find Out About Her Married Life
The article also mentions that Kris has been a great support to Braunwyn Burke's dependence on alcohol. During the Season 15 premiere of 'The Real Housewives of Orange County,' Braunwyn also disclosed that she was an alcoholic. 'I don't know if it's divine intervention,' she disclosed her habit in October. 'I don't know. But for the first time in my life, I can say, 'My name is Braunwyn, and I'm an alcoholic.' But since then, she's gone sober, and Kris is helping her get through it.
Braunwyn Burke is Still Married to Her Husband, Sean Burke
Even though Braunwyn Burke is dating another person, it has not affected her marriage with husband Sean Burke. It appears Sean has also been very supportive of her.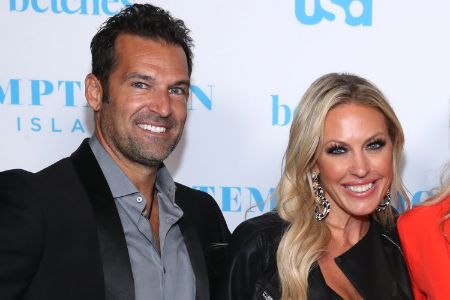 Braunwyn Burke is planning on remaining married to her husband, Sean Burke.
Source: People
'We are in unchartered territories,' Braunwyn Burke said of her marriage with Sean. 'Sean and I are still married; I plan on staying married. We are not sleeping in the same bedroom right now, but we are in the same house. We're raising kids together. He's my best friend. He knows the girl I'm dating.' They are on good terms and want to remain married to each other, at least for their children. The couple currently shares seven children: Hazel, Koa, twins Caden and Curran, Jacob, Rowan, Bella.
'I love Sean,' Braunwyn Burke told Page Six. 'I love him dearly, he is my person, he is my family. But I'm not attracted to men, and I never have been.' Sean understands Braunwyn's position and has been positive about her relationship with Kris. In fact, Kris even met with Sean and the kids, and they were all happy about it. It looks like they could work it out.
Check Out: Who is Elliot Page's Girlfriend? Find Out About His Relationship
Braunwyn Burke also has talked about how Kris and her family enjoy and celebrate special events together. 'I mean, we go to parties together!' she said, as per Distractify. 'She came over the other night, hung out with the family, had dinner with us. I mean, it's only as weird as you make it.'
Stay tuned to Glamour Fame for more relationship related content of your favorite celebrities.
-->