Who is Elliot Page's Girlfriend? Find Out About His Relationship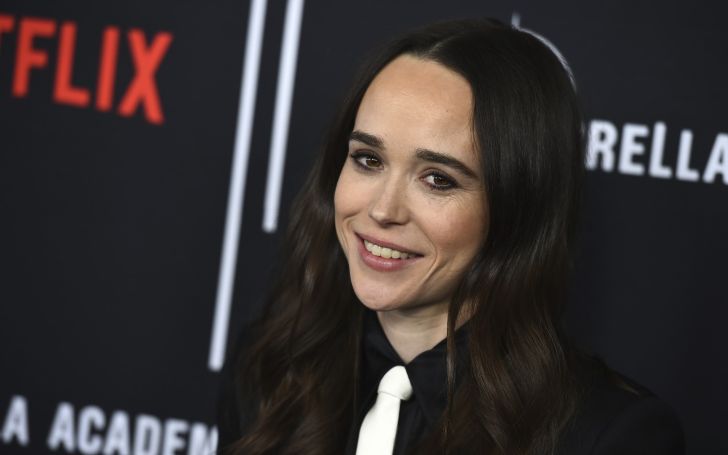 Learn about the girlfriend and relationship details of the Canadian actor and producer Elliot Page.
Little did the 'Juno' star Elliot Page knew that he would be showered with love and support when she decided to come out as transgender. Formerly known by the name Ellen Page, he introduced himself as 'Elliot Page' on Tuesday in social media posts. He feared a public backlash over the revelation but was surprised when he received lots of support and also praise for being brave to disclose the matter.
'I love that I am trans,' Elliot Page wrote on his social media pages. 'And I love that I am queer.' Previously in 2014, he came out as transgender and became a proud figure for Hollywood's LGBTQ community. And that really piqued people's interest in his love life, and many people began to talk that he was in a relationship with a girl. So, who is Elliot Page's girlfriend? Let's find out.
Who is Elliot Page's Girlfriend?
Elliot Page is currently in a relationship with the Canadian professional dancer and choreographer Emma Portner, with whom he's married to. Emma is an award-winning dancer and was named young choreographer of the year at the American Dance Awards in 2014. She also earned top placement at the Capezio A.C.E Awards while she famously starred in Justin Bieber's 'Life Is Worth Living' music video.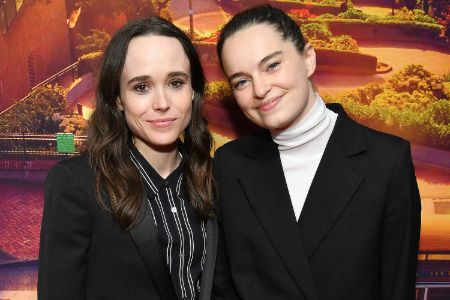 Elliot Page is married to the Canadian professional dancer and choreographer Emma Portner.
Source: People
Emma also went on to choreograph Justin's Purpose World Tour in 2016. Additionally, she is listed as a contemporary jazz teacher at New York's Broadway Dance Center. She also choreographs for films and shows, which also includes work on Elliot's show 'The Umbrella Academy.'
According to some sources, Elliot Page and Emma Portner met for the first time through social media after Elliot stumbled upon one of Emma's dancing videos. Instantly, he was drawn to her, impressed by her talent. Afterward, the exchange of direct messages began between the two, and that's how their love story began. They went public with their relationship in the summer of 2017.
Also See: Paul Anka Girlfriend: Find Out About His Relationship
Elliot and Emma announced that they got married officially in January 2018. Elliot revealed their marriage in a series of Instagram posts, with pictures of their wedding. 'Can't believe I get to call this extraordinary woman my wife,' he wrote on his Instagram page. Emma also wrote on her Instagram page: 'Ellen Page I love you.'
Emma Portner Calls Elliot Page a True Gift For Being Brave to Reveal That He's Transgender
Elliot Page's wife, Emma Portner, showed her love for him for coming out of the closet. In an Instagram post, she called him a true gift for his brave enough revelation.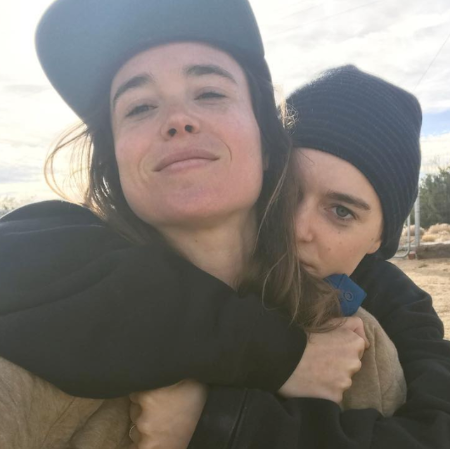 Elliot Page's wife, Emma Portner, showed her love for him after he came out as transgender.
Source: Cosmopolitan
'I am so proud of @ElliotPage,' Emma wrote on her Instagram page, with a screenshot of Elliot's letter. 'Trans, queer, and non-binary people are a gift to this world. I also ask for patience & privacy, but that you join me in the fervent support of trans life every single day. Elliot's existence is a gift in and of itself. Shine on sweet E. Love you so much.'
Elliot Page received enormous support and showering of love from several high-profile celebrities in Hollywood and beyond.
Renowned actor Hugh Jackman applauded Elliot's courage and authenticity and casted his support. 'I fully support @TheElliotPage,' he wrote on his Twitter account. 'I applaud your courage and authenticity. Much love HJ.'
'The Avengers' star Mark Ruffalo congratulated Page for being open and wrote, 'You have made this world a more tolerant and loving place with your commitment, courage, and vulnerability. We are lucky to have public figures like you.'
Check Out: Who is Gucci Mane's Wife? Details of His Married Life!
Stay tuned to Glamour Fame for more relationship-related content of your favorite celebrities.
-->