Who is Gucci Mane's Wife? Details of His Married Life!
Published Sun Nov 29 2020 By Eric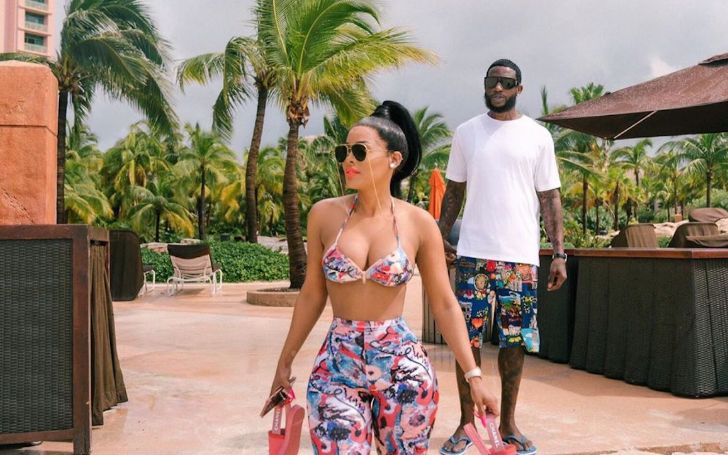 Let's learn about Gucci Manes's wife, Keyshia Ka'oir.
Radric Delantic Davis, popular with his stage name Gucci Mane is an American rapper. He earned massive fame in the music industry and helped pioneer the hip hop subgenre of trap music alongside T.I. and Young Jeezy.
Because of Mane's popularity, many people are concerned about learning about his love-life. Thus, we are here to talk about it. Precisely, speaking we will be sharing everything the internet has on Mane's gorgeous wife, Keyshia Ka'oir. Yes, the 40-year-old R&B star is a married man. He walked down the aisle with his better-half back in 2017.
Being a celebrity's wife does give you massive attention from the media. However, Mane's spouse, Ka'oir, was already somewhat famous in the mass as a beautiful model. She has over 6.1 million followers on her Instagram account. Besides being a successful model, she's also a smart businesswoman who owns Ka'Oir Cosmetic, which was launched in 2009, Ka'Oir Fitness, and Ka'Oir Hair.
Dating History of Gucci Mane and Keyshia Ka'oir
Being a celebrity, Gucci Mane dated many women in his early life before he met his wife, Keyshia Ka'oir. On the other hand, Keyshia also dated some men in her past days. However, after meeting and knowing one another, they finally found peace. Hence, their search for the perfect stopped after they began to date.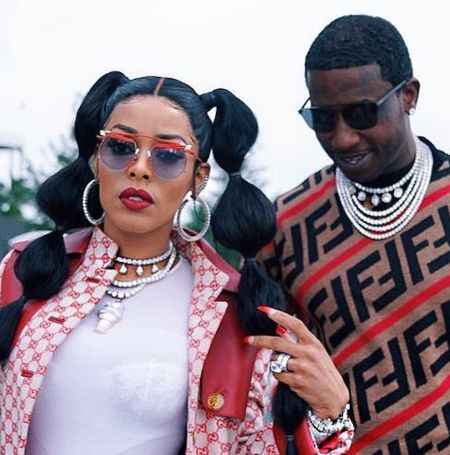 Ka'oir was a model in Gucci Mane's music video.
Photo Source: Celebrity Insider
The lovely couple first encountered in 2010 on the set of one of Gucci's music videos titled "911 Emergency" as per The Cut.
Click To Know: Parineeti Chopra Announced About her Marriage With Charit Desai
Speaking of their first meeting, the "So Icy" artist was still waiting for the end of his first prison sentence and preparing for his next album as well. While looking at "XXL's Eye Candy of the Month," the rapper was mesmerized by the beauty of Ka'oir and asked her to be featured in his video. As the model accepted her offer, after her appearance in the video, Gucci asked her out.
Mane's Blissful Married Life with His Lover Ka'oir
Mane was always a big fan of his wife. He loved her beauty, her passion for business, her loyalty, and on the top herself. After spending some time together as a couple, Mane asked Keyshia to be his beloved wife in 2016.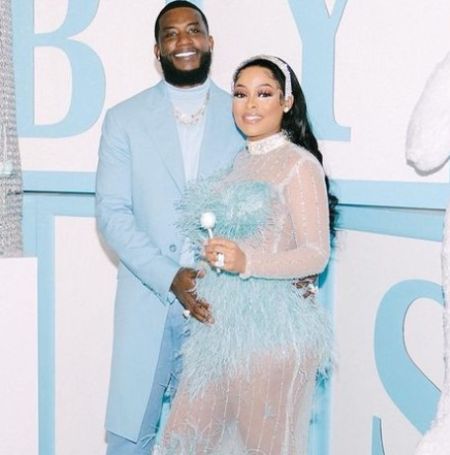 R&B star Mane with his beautiful wife, Ka'oir. "
Photo Source: Instagram
According to Everipedia, Mane proposed Keyshia at an Atlanta Hawks game with a $500,000, 25-carat diamond ring. And following that proposal, the couple took their vows in front of their family and friends in Miami on October 17, 2017.
It was one of the grandest weddings as many renowned personalities such as DaBaby and DJ D-nice were welcomed as a guest. The star-studded $1.5 million wedding was filmed for his 10-part BET reality series "Gucci Mane and Keyshia Ka'oir: The Mane Event" as per Billboard.
Keyshia Ka'oir is Mother to Three Children from Her Previous Relationship
Though the pair live a blissful life together, both Mane and Ka'oir were previously married to their former partner.
Also Read: Kate Middleton Rumoured To Be Pregnant And Expecting Fourth Child
The 40-year-old rapper was in a relationship with Sheena Evans. With her, he has a 12-year-old son, who was unknown to him until 2016. Similarly, Ka'oir also shares two daughters and a son with her ex-husband, whose identity is still unknown to the public.
The Manes are Expecting a Baby Boy
Apart from co-parenting kids with their former lovers, Mane and his gorgeous wife, Ka'oir, 35, are about to welcome a baby boy of their own. You read it right; they are about to expand their family.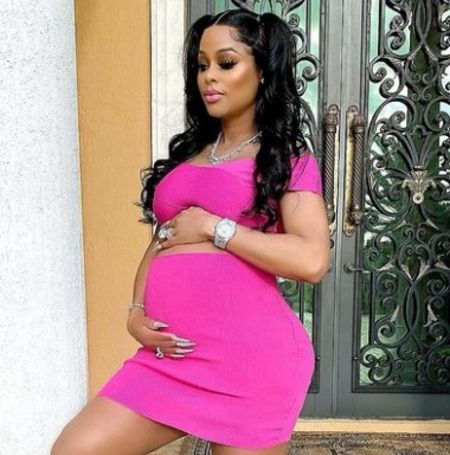 Ka'oir is about to welcome a baby boy with her husband, Gucci Mane.
Photo Source: Instagram
The couple is expecting a son within this year. In Gucci's recent post, he shared the information about his wife being pregnant with a two-month-old baby boy.
For more information on your favorite celebrities' lifestyle and other news, stay tuned to Glamour Fame, and don't forget to sign up for the newsletter.
-->