Breaking Bad: Is Walter White's Son Walter White Jr. Disabled In Real Life?
Published Mon May 27 2019 By Chester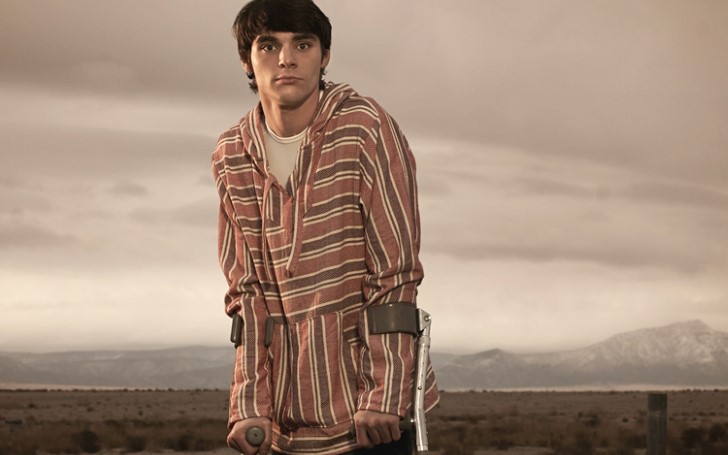 The handicapped Walter White Jr. (Rj Mitte) is little disabled beyond the cinema too! Learn the intriguing details of Breaking Bad star RJ Mitte.
RJ Mitte shares slightly similar characters in person with his on-screen character aka 'Walter White Jr. in ''Breaking Bad'!
Well, the 21-years-old actor was born with a physical disability, 'Cerebral Palsy' - A group of permanent movement disorders that appear in early childhood.
Breaking Bad s RJ Mitte on Disability Success and Banishing.

SOURCE: Core Artist Management
The star shares that during the premiere of the show back on January 20, 2008, between the ages of 14 and 21 he used to stutter more than now.
Breaking Bad Star Aaron Paul Set To Be Honoured at Sun Valley Film Festival >>>
As for now, the actor has been able to overcome it with marvelous improvisation. In fact, a stereotype is a mistaken idea or belief many people have about a thing or group that is based upon how they look on the outside, which may be untrue or only partly true.
Check Out: RJ Mitte shares a marvelous and high IQ answer to all the question in the show.
Back in his school days, his disability made him face bullies and domination with unfair behavior than any other normal children.
Biologically Mitte has a stuttering problem too similar to what we saw in the American drama series Breaking Bad, albeit a little less in real life.
But Mitte knows that the bullying he endured as a child had an effect on him — one that he will likely carry for the rest of his life.
"Everything I had to go through created who I am today. It's all about living your life, trying to do what's right for you and what's right by other people."
Meanwhile, Mitte has been traveling the world for appearances and speaking engagements, raising awareness on cerebral palsy, bullying, and other topics near to his heart.
"I talk about diversity in the arts and media, turning a disability into an ability," he explains. "We're all disabled in one way or another. Everyone has their own challenges" - RJ Mitte.
RJ Mitte walks the runway during the Vivienne Westwood fashion show as part of Milan Men's
SOURCE: Time Magazine
Being treated as a stereotype in society is definitely hard for anyone to lead their daily life. Feeling discarded and judging you for your appearance and behavior is not so easy to cope up. Mitte is an example to many disabled majorities and more significantly a pushing motivation.
Amy Schumer reveals her Husband Chris Fischer Suffers from Autism Spectrum Disorder >>>
Nevertheless, the good news is that RJ has successfully overcome it and has set a good movie career surpassing many actors in the game.
-->