Briana DeJesus Speaks About Her Opinions On Her Fellow Teen Moms, Her Relationship With Devoin, And More!
Published Wed May 22 2019 By Jessica
Briana DeJesus says she brings a lot fresh and new to Teen Mom.
Fans were clearly not pleased when news followed that Briana DeJesus was joining other casts; Leah, Jenelle, Chelsea, and Kailyn on Teen Mom 2.
However, it appears that things will be settling soon. Briana who is currently happily dating John Rodriguez got real about her relationship, something she is really secretive about and how she views her co-stars.
Recommended: Gabrielle Union Had Praise For Jada Pinkett Smith After Ending Their Longstanding Feud
In one of her recent interview with the Hollywood Gossip, the mother of two revealed that she feels like she brings a bit more to show because she is confident that new and fresh is what makes them great.
Teen Mom star Briana DeJesus pictured with daughter Nova Star DeJesus and Stella DeJesus.

SOURCE: Briana DeJesus IG
Briana hopes that she will continue sharing her story for the audience so they will see the real side of her. As a matter of fact, when asked about if she ever regretted joining the show, she answered she does not.
As per her relationship with her ex-boyfriend; Devoin Austin, the father of her eldest daughter, Nova Star DeJesus, things seem to still haven't been going normal for the two, especially after the recent incident that took placed last month.
Briana responded that neither Austin nor Briana has made any effort to reach out to each other and sort out the issues after their last interaction on Twitter.
Also see: Jenelle Evans Loses Daughter As David Eason Explodes in Court!
The 25 years old reality star shares another daughter, the youngest one, named; Stella DeJesus with former boyfriend, Luis Hernandez.
Talking of Stella, things are, however, going great for the mother and Bri seems to be a lot happier in a little world that includes her two princesses and obviously her man Johnny.
Bri and Johnny are in a serious relationship and have been together for nearly a year. Just a couple of days ago, DeJesus took to Twitter to share the happy news that the couple was celebrating their first anniversary.
"Can't believe my boyfriend and I make a year what a journey and I am so grateful to have him by my side. He's the person I dreamt of. Can't wait to get married and have his babies" wrote Bri.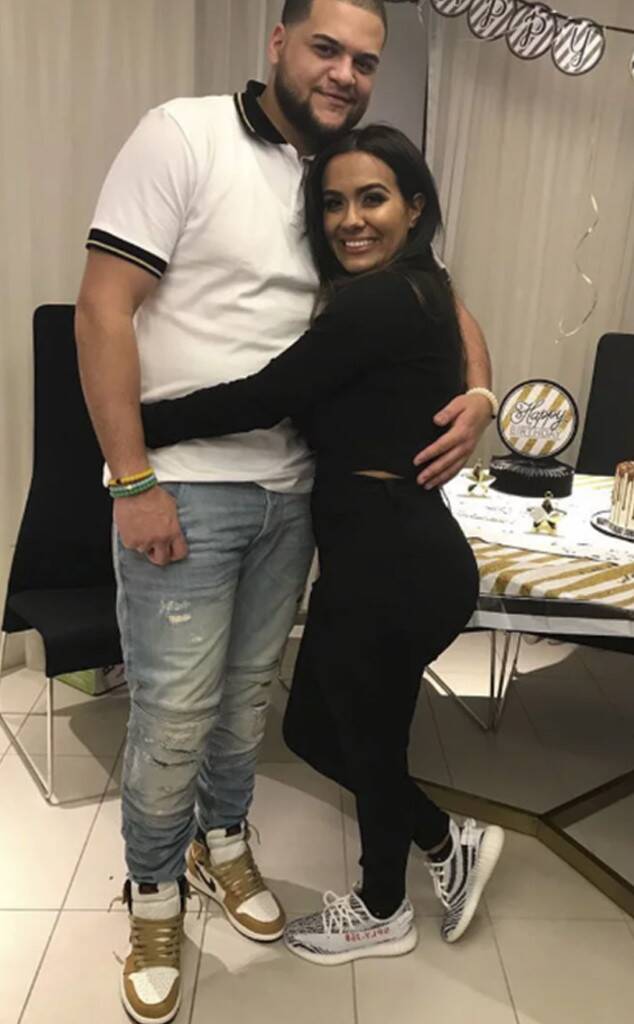 Teen Mom star Briana DeJesus pictured with boyfriend John Rodriguez.
SOURCE: E! News
Last month, the TV personality shed some lights on her current relationship stating that one of the main reasons she likes John is the fact that he doesn't want to rush their relationship and that they have been taking everything slow.
Moving towards her relationship with Teen Mom co-stars, Bri is focused on her career and has no intention to involve with them. And as for the news regarding the tv producers intending to remove her friend, Janelle, she carried no intention to speak on it either.
Don't miss: Margot Robbie Flaunted Her Assets In Tight White Swimsuit
Meanwhile, Brana DeJesus can't wait to start the new beginning that lies ahead of her.
Good luck Bri.
-->