Captain Marvel Cast Steals The Show During The Red Carpet Premiere in Singapore
Published Thu Mar 07 2019 By Tess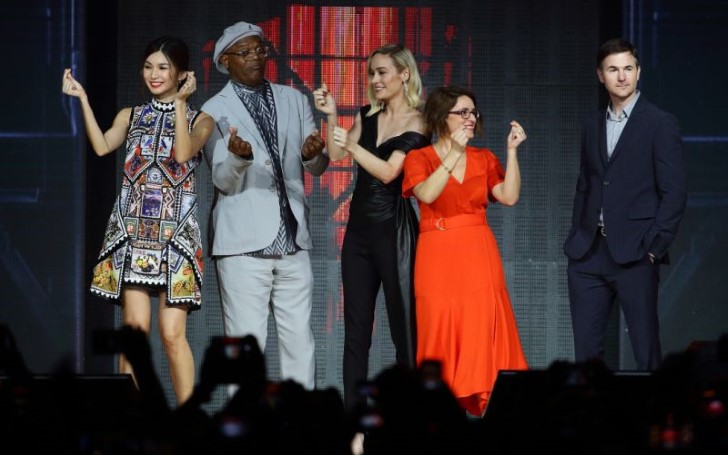 Captain Marvel and the cast stole the show during the red carpet Captain Marvel premiere on Monday.
At the Singapore premiere of the superhero movie starring Brie Larson, directors Anna Boden and Ryan Fleck gave hints on the big moments the viewers should look for in the movie.
Teasingly one of the directors of the prequel to the Avengers: Endgame, Ryan Fleck said "You've got to keep your eyes open and definitely don't leave when the credits start rolling. You want to stick around until the end."
Likewise, another key character in the movie Nick Fury played by Samuel L. Jackson also owned his own version of joke regarding the big moments to look forward in the movie.
The actor joked why should the viewers come and watch movies if he were to disclose everything in the movie with the comment "Why should they come to see it if I tell them that?"
Also see: Game of Thrones Season 8 Trailer Raises More Questions Than Answers; Check Out This Trailer Breakdown
Captain Marvel hits theatres on 6 March in the Philippines, Malaysia, Indonesia, and Taiwan.
Don't miss: HBO's Leaving Neverland Leaves Viewers 'Seriously Traumatised'
Similarly, the first female-led superhero movie is set to premiere in Singapore and South Korea on March 7 while the film will release on 8th march in China and Hong Kong.
Captain Marvel will also hit the theatres in Japan on the 15th March.
-->