British Sensation Sean Teale: His Impact on the Big Screen!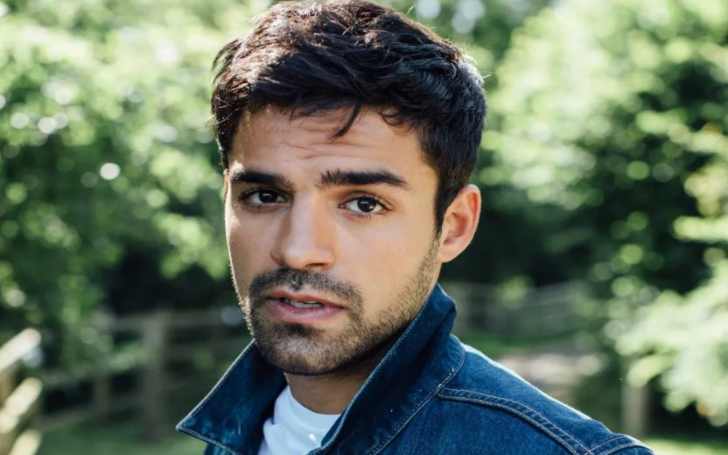 Sean Teale is a British actor who has captivated audiences with his talent and charisma. Born on June 18, 1992, in London, England, he embarked on his acting journey at an early age, quickly making a name for himself in the entertainment industry.
Teale gained widespread recognition for his diverse roles in both television and film. He first garnered attention for his portrayal of Prince Conde in the historical drama series "Reign." He later showcased his versatility in the sci-fi series "Incorporated" and the superhero drama "The Gifted," where he played Eclipse.
Is Sean Teale Married? Know About His Wife and Girlfriend
No Sean Teale is not a married man. He doesn't have a wife. Teale, a British actor famous for his roles in "Reign" and "Skins," has had some interesting moments in his love life that fans have noticed.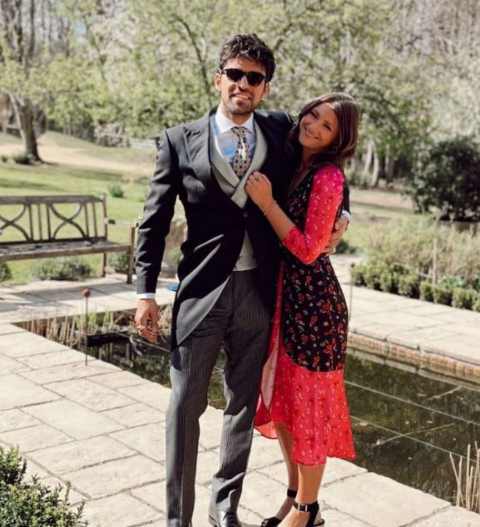 Back in 2018, he started dating Jelly Gould, and they used to share a lot about their relationship online. But then, they stopped posting about each other.
Before Jelly Gould, Sean Teale dated an actress from "Bridgerton," and people got really excited when they thought he might be dating one of his co-stars from a different project. His love life has definitely been a topic of interest for his fans.
Are Sean Teale and Jelly Gould Still Together?
On July 13, 2018, Jelly Gould made her relationship with Sean Teale Instagram official with a rooftop photo. They shared more affectionate moments on social media, like a surprise visit to London.
Before Jelly, Teale dated actress Phoebe Dynevor. They posted about their adventures and love. In 2020, Teale dedicated a sweet Valentine's Day post to Gould.
Recently, they enjoyed a trip to Mallorca, Spain. However, their Instagram posts about each other have become rare, leaving fans curious about their current status.
His Other Relationships
Before dating Jelly Gould, Sean Teale had a brief but passionate relationship with actress Phoebe Dynevor. Although Dynevor removed traces of Teale from her social media.
Sean still has a few photos of them together, including images from a trip to Texas in April 2017 and a mirror selfie posted in August 2017.
Dating Reign Co-star, Adelaide Kane
In 2015, Sean Teale stirred up online speculation when fans speculated about a romance with his "Reign" co-star Adelaide Kane. Social media buzzed with excitement and rumors of their relationship, with fans expressing their enthusiasm on Twitter.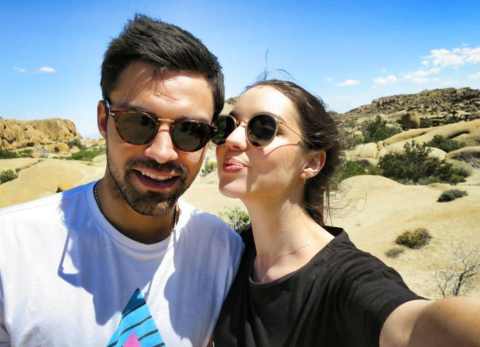 However, neither Teale nor Kane addressed these romance rumors publicly. In an interview, Teale, who was part of the predominantly female cast of "Rosaline" and "Reign," spoke about the joy.
He found it in working with so many women but didn't confirm or deny the dating rumors. The speculation around their relationship remained a topic of fascination among fans.
Sean Teale Movies and TV Shows
Sean Teale's acting career has been marked by a diverse range of roles. In 2010, he played Derek in the short film "Sergeant Slaughter, My Big Brother," alongside Tom Hardy, earning acclaim at the Chicago Short Film Fest.
His breakout came in 2011 when he portrayed Nick Levan in the acclaimed series "Skins" and appeared in the History Channel's docudrama "The Bible." Teale continued to shine with roles in "Mr. Selfridge" and "Reign." He ventured into horror with "Abominable Snowman" in 2012 and comedy with "We Are the Freaks" in 2013.
In 2016, he starred in the USA Network series "Incorporated" and in 2017, took on the role of Marcos Diaz, "Eclipse," in the Fox series "The Gifted." In 2021, he played Dario in "Rosaline," a fresh take on Shakespeare's "Romeo and Juliet."
Rosaline Actor, Sean Teale's Net Worth and Salary in 2023
Indeed, Sean Teale is a highly talented British actor who has made his mark in both movies and TV series. As of 2023, his net worth stands at an impressive $2.5 million, primarily accumulated from his successful acting career.
Notably, his role in the film "Survivor" contributed to his earnings, as the movie grossed $3.8 million despite a $20 million budget. With his exceptional acting skills, Teale commands an estimated annual income of over $90,000.
Currently, he's playing a prominent role in the Netflix British series "Who is Erin Carter?" showcasing his continued success in the entertainment industry.
Early Life and Education
Sean Teale, hailing from Putney, London, boasts a rich heritage comprising Venezuelan, Spanish, and Welsh roots. Raised by his IT consultant father, Noel, and mother, Fini, who works in design advertising, Teale initially balanced sports and drama at Latymer Upper School in Hammersmith.
However, a chance performance in a school play caught the eye of an agent in the audience, prompting him to shift his focus from sports to acting.
Teale began auditioning while preparing for A-levels in History, Drama, and Economics. He deferred his admission to the University of Manchester, opting to pursue his promising acting career instead.
How Tall is Sean Teale?
Sean Teale maintains a healthy physique, standing tall at 185cm (6 feet 1 inch) and weighing around 82kg.
While specific details about his body measurements aren't publicly available, it's clear that he takes fitness seriously and engages in workouts to stay in shape.
Visit Glamour Fame For More Contents
-->