Adelaide Kane's Dating Profile — "I've Never Talked about My Relationships Ever"
Published Tue Aug 25 2020 By Sea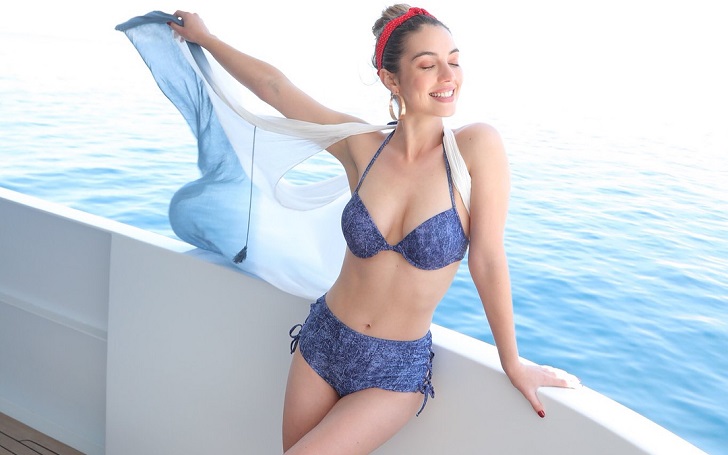 When it comes to dating life, Adelaide Kane has a lot of profiles made for her on the web. But when it comes to her own analysis, she's only properly opened up about her relationships once in her life. Meaning, the past relationships were confirmed in non-conventional ways or just rumored.
As for her two latest relationships, it was a rather difficult transition for her as she discussed it in a podcast back in late 2019. You could say it's something out of a movie. But the real-life perspective comes in when she takes full responsibility for the demise of her relationship with Joey Pauline after all those times with him.
Now remember, some of these relationships are real, while much of her history is based on rumors in the entertainment industry and based on the romantic interests of her movie characters. But the most extensive one has to be the latest two.
Adelaide Kane Left Former Boyfriend, Joey Pauline, After Falling for Current Man, Jacques Colimon
Adelaide Kane started dating fashion executive and entrepreneur, Joey Pauline, April/May 2017 and even moved in together later that year. But fast forward to early 2019, she found herself stuck between a rock and a hard place. She says she fell in love with her current boyfriend, Jacques Colimon, after working together on a project and had to break things off with Pauline.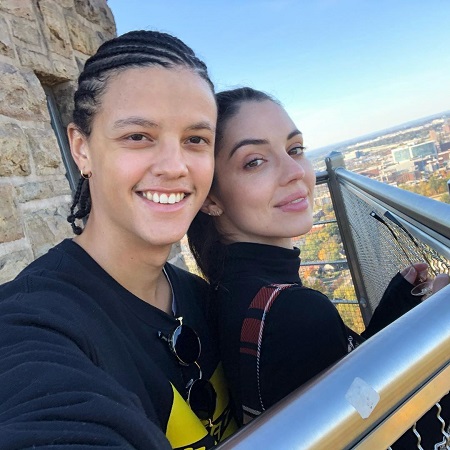 Adelaide Kane is currently dating boyfriend Jacques Colimon.
Photo Source: Adelaide Kane, Instagram
Violet Benson's 'Too Tired To Be Crazy' podcast taped in November 2019 got her talking about her romantic relationship for the first time, and she opened up about how she went along with the transition. She says she regrets the way the thing with Pauline ended and took full responsibility for the way it did.
Also See: What Happened Between Jeff Wittek and His Ex-Girlfriend
"I think the big, like breaking moment, was when I realized I was falling in love with someone else," Kane said in the podcast. "I think that when it started was when I realized I wasn't fighting for the things I needed any more ... I was sort of biding my time to see if those things would change before we took the next step in our relationship."
"I was really hoping that those things would change, and they didn't," she continued. "And I just got completely blindsided when I met someone who I'm with at the moment, and I left my last partner for this person and I feel more myself now than I have in two years."
They were an ideal couple when it existed.
Photo Source: BackGrid
"I really regret the way it ended… Oh god, you caught me here, I've never talked about my relationships ever," Adelaide got teary-eyed when continuing. "But you know Ive learned a lot from that, from that relationship, and I wish him the absolute best if he ever listens to this."
Check Out: Who is Joey Janela Dating in 2020?
She says she regrets not breaking it off with Pauline a lot before she realized her feelings for Colimon. She met her new man while shooting a project that year, most likely the 'Into the Dark' episode.
"I'm currently dating a young man called Jacques Colimon," she said. "He's on a show called 'The Society' on Netflix. And we met while shooting a project together earlier this year [2019] and I love him a lot."
Cheating Rumors Against Former Flame Sean Teale
Anyone would like you to believe Kane's popularity came with 'Reign', but she got her start in 2009 with 'Neighbours'. And she was on 'Teen Wolf' before getting into 'Reign'. And while of 'Reign', she was said to have been in a relationship with co-star, Sean Teale, while he was on the show.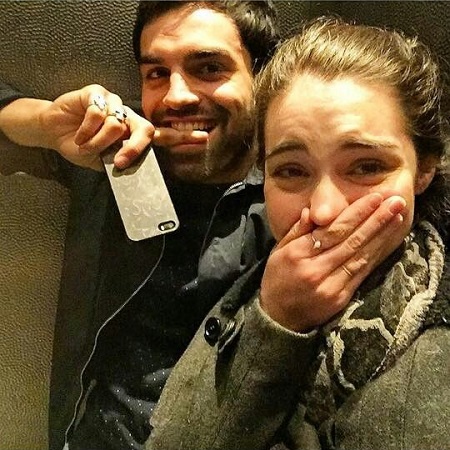 They might've been a thing.
Photo Source: Adelaide Kane, Instagram
It started in late 2014 as it continued to be talked about for a year or two before cheating rumors flew around. It seems Adelaide talked about the relationship in the account of how badly it ended in late 2015, or 2016, according to some other resource.
They were still communicating until the end of her reign on 'Reign', but completely broke off ties, in 2017, fans think.
Kane Shot Down Rumors with Toby Regbo Saying She Was Too Busy to Be Dating
TV shows really make you want couples to get together, don't they? It was the case when Adelaide Kane and Toby Regbo's characters were paired up on 'Reign'. The way they were on-screen got fans wanting the same thing off-screen, and some even believed it was already true.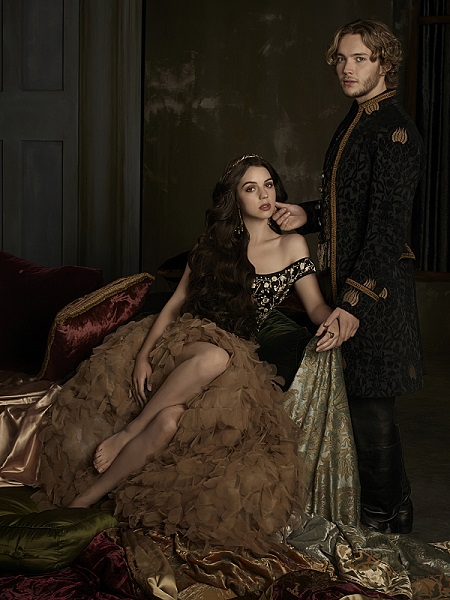 They were just a fan-couple.
Photo Source: Reign
However, it wasn't to be so as she firmly insisted she was too busy to be dating and that the relationship with 'Francis de Valois' Regbo was strictly platonic. The cryptic tweet series wasn't a sign or proof at all, was it?
"I do get it - when you like the characters together so much on the show it seems like a natural progression that the actors would get together," the 30-year-old told AAA Weekend in 2014, via The West Australian.
Recommended: The Search for Sonya Deville's Girlfriend Complete
"But we are not the characters — we are very different from our characters in real life. While I adore Toby and I think he is a very talented actor and handsome man, he and I are not compatible in that way. We are friends and that's how it is going to stay."
Work May Not Be Why She Broke Up with Connor Paolo
The Scott-born was in a relationship, a rather long-term one, with 'Revenge' star Connor Paolo from early 2011 to mid-2013. They broke up a while before she started to work on 'Reign', or around when 'Cora Hale' met her end on 'Teen Wolf'.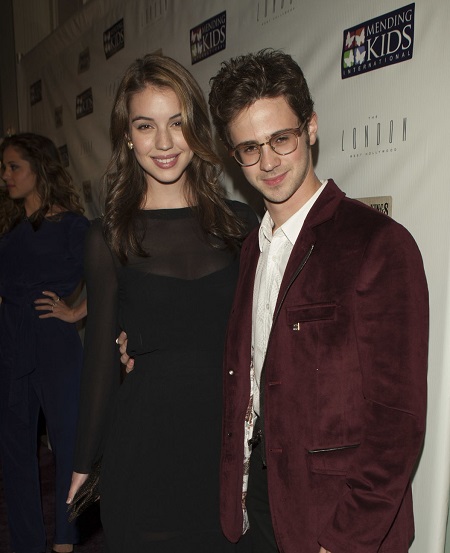 It was pretty serious up to the point of breakup.
Photo Credit: Michael Bezjian, WireImage
With no official reports and not much from Kane herself, it's not sure why she broke up with Paolo, and work may not have had anything to do with it. She was working 75-year-a-week when on 'Reign', according to her. And there was no time for dates for her for quite a while.
"Honestly, I just don't have the time to date, on-set or off," from her interview with AAA Weekend. "I am kinda busy with 75-hour work weeks. One day I will have time to go on a date or two but, until then, I will take my fictional relationships."
A Seemingly Confirmed Rumors with 'Teen Wolf' Co-Star Ian Bohen
Adelaide Kane and Ian Bohen played niece-uncle on MTV's 'Teen Wolf' during her time on the show. But they were romantically linked outside the show before 2011. However, it seems there only was casual flirting between the two, which continues to this day.
They were just rumors and such.
Photo Source: Teen Wolf, MTV
Bohen often references her on Twitter with jabs at her as they causally throw jokes about each other. It's only a question, but fans think they did date for a while before she was committed to Paolo.
Beyond this, there isn't any record of her dating history as her fame only really began when she was cast on 'Reign'. But that by no means undermines her acting quality. She landed a role of the spiteful 'Ivy Belfrey' on 'Once Upon a Time' and 'Rebecca Bowen' on 'SEAL Team' as she proceeds to wait for her show on 'Cosmic Sin'.
Up Next: How Daya Came Out As Bisexual While Dating Clyde Munroe
As far as romance goes, she isn't afraid to show her affection with Colimon on social media, but with the current situation, don't expect too much of it either.
Stay tuned and connected to GlamourFame for more celebrity relationship stories, news and updates.
-->