Who is Sonya Deville's Girlfriend? Find Out About Her Relationship in 2020
Here's everything you should know about Sonya Deville's relationship with his girlfriend in 2020.
Sonya Deville (real name Daria Rae Berenato) is an American professional wrestler signed with WWE and performs under the SmackDown brand. Sonya, who is a trained martial artist, came into prominence in 2015 following her fight in WWE Tough Enough, where she finished seventh.
Sonya originally hails from Shamong Township, New Jersey, she signed with WWE in October 2015 and was assigned to their developmental brand 'NXT' to begin her training.
No doubt, Sonya Deville has come a long way in her career from where she started. And as of now, she has already made her name; we assume it's not necessary to stress about her career any further.
Also See: Who is Shari Redstone's Son, Brandon Korff, Dating in 2020? Find Out About His Relationship
However, how well do you know about Sonya's personal life? Do you know whom she is in a relationship with in 2020? Let's find out.
Sonya Deville's Relationship in 2020, Whom She is Dating?
If you are a fan of Sonya and follow her on her social profile, then you certainly know Deville is in a relationship with his girlfriend, Arianna Johnson. As reported by 'Distractify,' the couple reconciled back in February of 2019.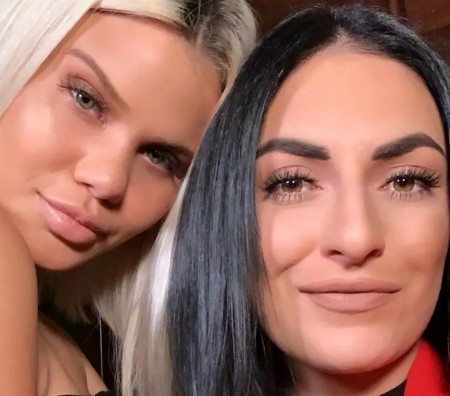 Sonya Deville is reportedly in a relationship with her girlfriend, Arianna Johnson.
Photo Source: Distractify
This basically suggests the couple is together for quite a long time now. Sonya Deville went public about their relationship through an Instagram post on October 8 of 2019.
Sonya on her post, explained how the two got back, Deville wrote, "Last night, I took her out for Valentine's Day. [We] literally just for hours talked about everything that had been going on…"
Also Read: Who is Daya's Girlfriend in 2020? Find Out About Her Relationship
The professional wrestler added, "I just want you to be happy, that's all I care about. I don't give a f--k who you're with or whatever."
Who is Sonya Deville's Girlfriend, Arianna? Some Little Known Facts About Her
[updated] At this point, we are not really sure if the couple is still together, however, but we still thought we should at least know something about Arianna Johnson. So, when we checked about her on the internet, we found she originally hails from Florida.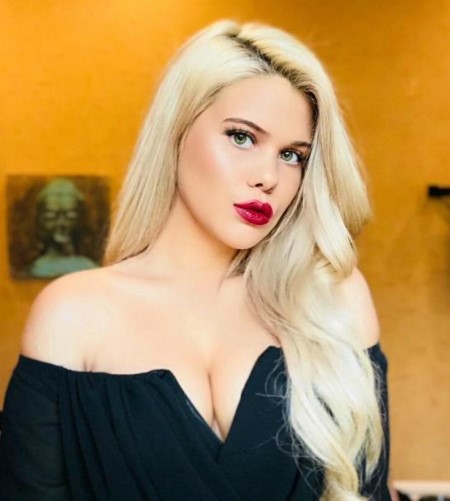 Arianna Johnson is a social media influencer, however, she is out of the spotlight of late.
Photo Source: Backstage
It seems Johnson is a social media personality, as mentioned on "Backstage," however, the information is put rather bluntly. When we tried to check her Instagram account, it appears Arianna has disabled all her social media profiles.
This kind of led us to imply Sonya Deville and Arianna Johnson are not together anymore, but that is just a guess. Even Sonya seems to be hanging out with other people of late; we couldn't see the couple together in any of Sonya's pictures.
Guess, we will just have to wait a little longer to know what happened between these two lovelies.
You May Also Like: Who is Wolfgang Van Halen's Girlfriend? Find Out About His Relationship in 2020
For more information on your favorite celebrities' lifestyle, stay tuned to Glamour Fame, and don't forget to sign up for the newsletter.
-->