Who is Daya's Girlfriend in 2020? Find Out About Her Relationship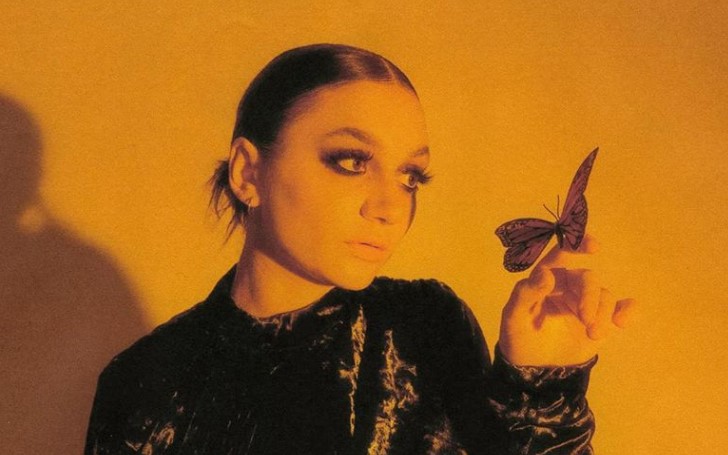 Here's what you should know about Daya's girlfriend and their relationship.
Daya (born Grace Martine Tandon) is an American singer/songwriter who is known for her first EP, 'Daya.' The singer released her EP on September 4, 2015, with songs like 'Hide Away,' one of Daya's hit songs.
The following year in 2016, the 21-year-old singer released her first-ever studio album, 'Sit Still, Look Pretty,' with Z Entertainment. However, the singer had got the traction from her EP's song 'Hide Away.'
The song really helped the artist to make the name in the industry, and Daya made her television debut from the same song. The singer performed 'Hide Away' on 'Today with Kathie Lee and Hoda.'
Also See: Who is Sean Mcvay's Girlfriend? Find Out About His Girlfriend
We assume you already know about Daya's achievement in her musical career, but what about her personal life? Do you know she is dating in 2020? Let's find out.
Daya Girlfriend in 2020, Whom She is Dating?
Daya is, in fact, in a relationship. The singer/songwriter is dating her girlfriend, Clyde Munroe, for a long time now. The couple has been inseparable ever since they started dating, which is apparent from their social media posts.
Also See: Is Larry Caputo Dating Someone in 2020? Find Out About His Relationship
Daya and Clyde Munroe started dating from 2018, there were some rumors the couple broke up, but that would be a complete bogus as we recently checked their social profile and they are still together and going strong.
Daya Come Out as Bisexual in 2018
So things were a little hard for the singer, but she decided to came out of her closet and revealed she is a bisexual. By the time she announced, she was already dating Clyde, which kind of, put an extra pressure for the singer to come out sooner.
Daya, while revealing, took to her Instagram account and wrote, "All I gotta say is follow your gut and don't feel like you owe any sort of explanation to anyone."
Daya with her girlfriend, Clyde Munroe.
Photo Source: Daya's Instagram
The singer added, "Your sexuality is yours only, so build with it at a pace that works for you. I'm proud to be a bisexual member of the LGBTQ community with a girl I love who makes me feel more like me every day."
On her same post, the singer stressed she has been getting immense support from people around her. Moreover, the singer emphasized she wants to help those people who are not surrounded by the most accepting family, friends, or communities.
On her rather long post, Daya also advised her fans to stay "authentic" and seek help from people you trust.
Daya concluded, saying, 'That's my long post of the month love y'all. be gay, be free, be wild and love lots xo.'
You May Also Like: Who is Shari Redstone's Son, Brandon Korff, Dating in 2020? Find Out About His Relationship
For more information on your favorite celebrities' lifestyle, stay tuned to Glamour Fame, and don't forget to sign up for the newsletter.
-->