Britney Spears Is Pregnant With Her First Baby With fiancé Sam Asghari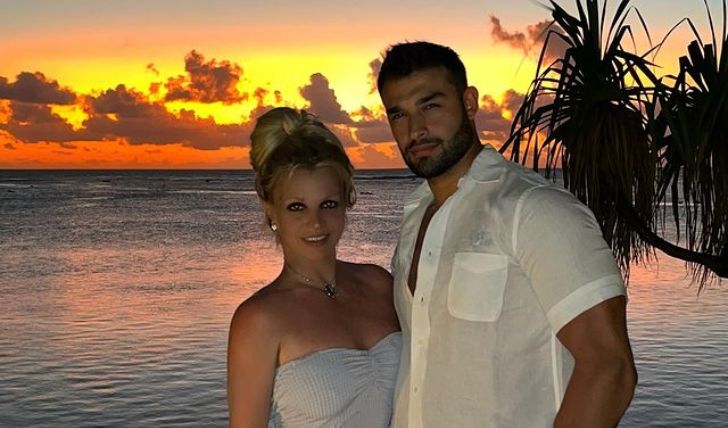 Sam Asghari has also confirmed the pregnancy news: Complete story here!
Congratulations are in order for Britney Spears, and her fiancé Sam Asghari as the couple revealed they are expecting a little one, Spears' third. Britney, 40, was freed from her controversial conservatorship five months ago. Spears claims the conservatorship forced her to be on birth control. The toxic hitmaker alluded to her third pregnancy in a cryptic post on Monday, which has left her fans confused.
"I lost so much weight to go on my Maui trip only to gain it back; I thought, Geez … what happened to my stomach? My husband said, 'No, you're food pregnant silly!! So I got a pregnancy test, and uhhhhh well I am having a baby," Britney wrote, adding, "4 days later I got a little more food pregnant. It's growing!! If two are in there, I might just lose it."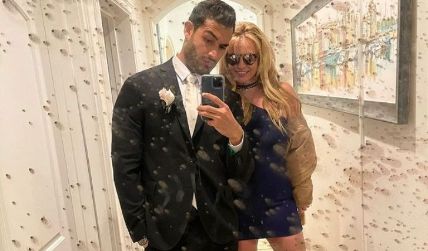 Spears announces pregnancy news in a cryptic post on Instagram. Photo Source: Instagram
Spears' comment section was soon filled with fellow stars' good wishes, while fans still appeared puzzled. Paris Hilton comments, "congratulation, sis, I'm so excited for you. Love you." Sarah Nicole Landry writes, "screaming in joy for you, congrats." Jojo Gomez and Victoria Asher also left the pop star their good wishes. Britney's post, where she refers to Sam as her husband, has also sparked the speculation if the pair have already tied the knots in secret.
Don't Miss: Simon Cowell Opens Up About Planning His Wedding to fiancée Lauren Silverman: "I am Planning It All."
Asghari, 28, has confirmed the pregnancy. The actor took to his Instagram and posted a painting of a lion, lioness, and their cub. Sam has previously dubbed his to-be-wife a lioness. "Marriage and kids are a natural part of a strong relationship filled with love and respect," Asghari writes. The caption continues, "Fatherhood is something I have always looked forward to, and I don't take lightly. It is the most important job I will ever do."
Britney was forced to be on birth control during her controversial conservatorship.
Source: E! News
Asghari, a native of Tehran, Iran, met Britney on the sets of her Slumber Party MV in 2016. The couple started dating shortly after and announced their engagement last year after five years of romance. Spears, who shares her sons Sean Preston and Jayden James with her ex-husband Kevin Federline, with whom she was married from 2004 to 06, recently opened up about her experience with perinatal depression.
"It's hard because when I was pregnant, I had perinatal depression. I have to say it is horrible; women didn't talk about it back then; some people considered it dangerous if a woman complained like that with a baby inside her," wrote the 40-year-old pop star. She adds, "But now women talk about it every day. thank Jesus, we don't have to keep that pain a reserved proper secret."
Stay connected to glamour fame for more.
-->