Facts about actress Brittanya Razavi; From Tattoos to Plastic Surgery
Published Sun Feb 09 2020 By Chester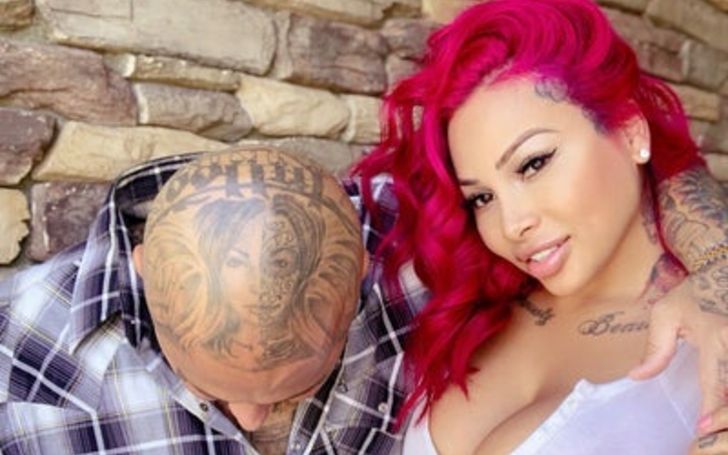 Learn facts about American social media star, Internet sensation, and actress Brittanya Razavi's plastic surgery, tattoos, and relationship status.
Born on July 7 in 1985 in Oxnard, California, the gorgeous glamour sensation Brittanya Razavi is always noted for her stylish appearance, and charms which is also considered as one of her highlighting features. As beauty attracts attention, the 34 years old has also been accused of undergoing plastic surgery for her exceptional beauty.
So covering all the parts, here we've brought you with the details of the stylish social media star details behind her tempting attractions, facts behind her plastic surgery, dating and relationship status, and a peek at her fascinating tattoos.
Brittanya Razavi is Open About Her Plastic Surgery and Implants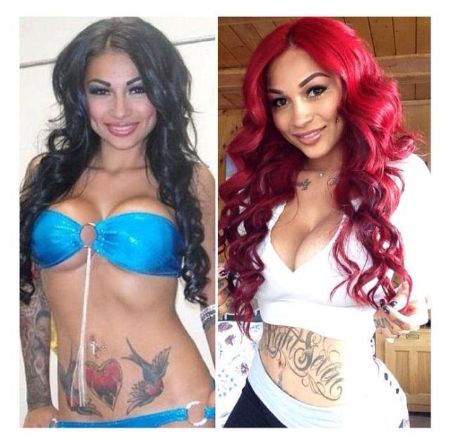 Before and After the surgery, implants.
SOURCE: @brittanya187inc
The multi-million dollar media company 'Meow Gang' owner was initially criticized for opting plastics surgery, implants, and liposuction.
As an aftermath to all the criticisms, Razavi cleared the fog opening about it taking to her 5,490,873 followers filled official Facebook page she wrote,
"Ok, everyone keeps saying I look like a different person, so I'll let you all know what I did - Changed Eyebrows (layered the tattoo off), Obviously colored hair. My implants were fake-looking I redid them for a natural look. I took off the tattoo on my stomach (I didn't want that one anymore), and I had my lips done before obviously (not sure if I should get them done again)."
So, yes, she did go 'under the knife' to enhance her beauty. Since we are confirmed about her surgery, and implants let's have an overlook on her captivating tattoos.
Razavi's Fascinating Tattoos & Lifestyle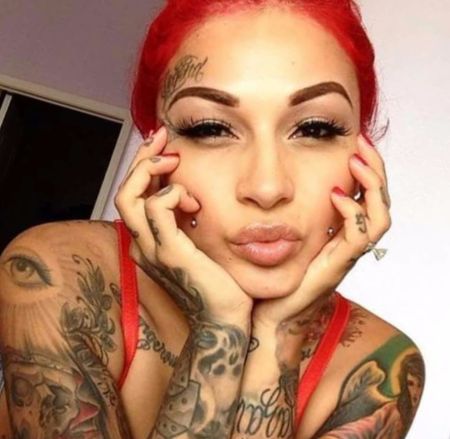 Razavi is living her life to the fullest with enving lifestyle and tattoos.
SOURCE: Inked Mag
If you've been following Brittanya, then you might well know about her tattoos, piercings, and dimples. As a result of it, she has also been featured in several covers of magazines such as Rebel Ink, Obscene, and Savage Tattoo.
The beautiful model with a perfect body size of 36-25-26 got herself inked for the very first time 'writing her own name' when she was eleven years old.
You May Like: Complete Details of Adam Levine Tattoos
And by now, she has a tattoo all over the body. Let's have a look on it starting from her neck and shoulder tattoo.
Forehead, Neck and Shoulder Tattoo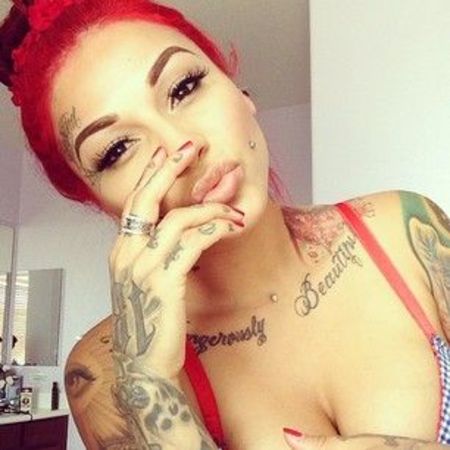 The Mexican decent model has more than 50 tattoos inked.
SOURCE: Pinterest
Beginning from her forehead tattoo, she has inked 'Legend' in Italic font.
Similarly, moving on her right side of her beauty bone, the VH1 star has inked a word called 'Generously,' and likewise, on the right, she has tattooed 'Beautiful.' And on her left arm, she has an eye tattooed and 187 on the front side of her palm.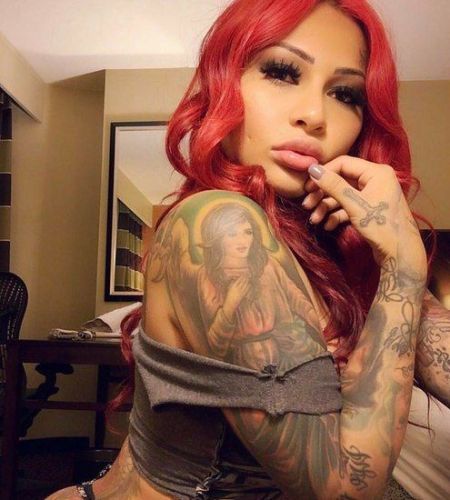 Left Hand Tattoo.
SOURCE: Pinterest
On her left arm, she has a angel who might be her mother or herself tatted in an angel form. Adding on, there is a Christ symbol on her right thumb and musical notation on the tendon of biceps. Numerous signature is also seen on parts of her hand.
Unique Back Tattoo
Amongst all, the most intriguing one is her back tattoo, which articulates a devilish themed dragon with blazing fire all over her back. Similarly, on her right hand has risen along with bookies of flowers tatted.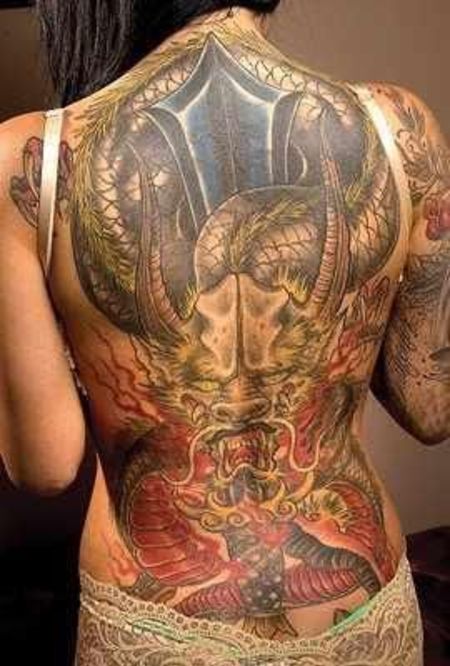 Brittanya Razavi back dragon tattoo.
SOURCE: Pinterest
The tattoo covers all the parts of her back, and the most interesting part was its horns and the long tail covering all the parts from lower spinal to upper.
The 5ft 2-inch tall star has shaded the tattoo with colors like Dark Blue, Red, Green, and neon green.
Stomach Tattoo and Meaning

Razavi's Angle Wings Ink
SOURCE: Celeb Covered
The 10.2 million followers filled Insta star has 'One Light Saves' inked on her upper quadrant and 'an angel wings' picture on her lower quadrant above a red rose.
A sword is drawn on the middle of her chest and butterflies on the left shoulder. And some of her tats are overlapped, which is hard to overview. Since we are familiar with most of the reality star tattoos, let have a glimpse at the stunning star relationship status.
Brittanya Razavi Relationship Status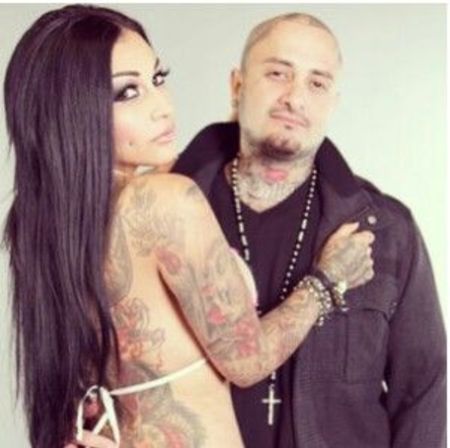 Brittanya and her husband, Moe Razavi.
Source: spock and christine logo
Brittanya is happily married to Moe Razavi. Moe is an entrepreneur and CEO of the entertainment and digital media.
And as reports from numerous outlet suggests she is the mother of four children, but she's only spotted with two of her children.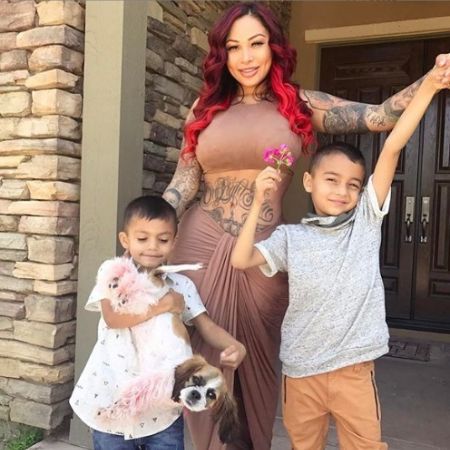 Razavi with her two adorable kids.
SOURCE: Biography Line
The first child Cash King born on March 16, 2011, and similarly, second child Legend King born on October 14, 2012. Nevertheless, the family are enjoying their luxury and glamour filled life blissfully.
Find Out: Who Is Laurel Stucky Dating? Does She Have a Boyfriend or Girlfriend?
We hope you enjoyed the article, stay tuned for more Entertainment updates on Glamour Fame.
-->