Who is Brittanya Razavi's husband? Know about her marriage life & kids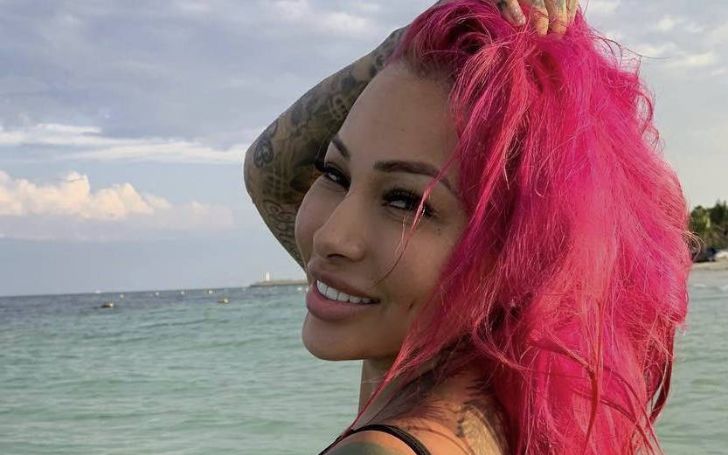 Brittanya Razavi is a renowned television personality and a popular Instagrammer. The glamour artist is blissfully married to Lucky Moe Razavi since 2009. Popular for the numerous tattoos, alluring physique, and controversial plastic surgeries, the celebrity's got a pretty eventful life.
Let us have an insight on the Instagrammer's personal life and learn about her life behind 'lights' and 'camera'.
Brittanya's Married Life & Children
O'Campo was previously linked with Nico Vasquez. Though she now the wife of the husband, Lucky Moe Razavi. Moe is an entrepreneur and CEO of the entertainment and digital media. Following the marriage, Britt changed her surname from O'Campo to Razavi.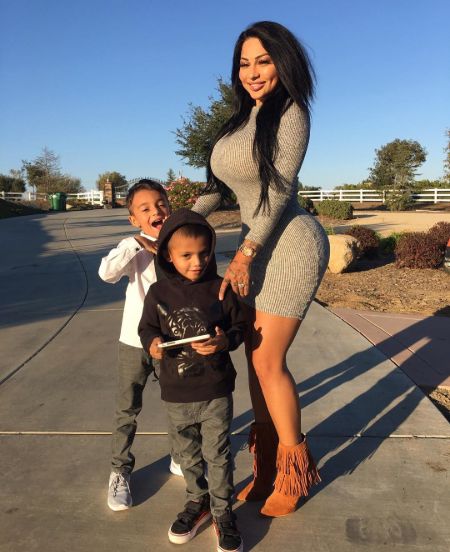 Brittanya with her two kids, Cash King and Legend King.
Source: Picnic Networth
The couple dated for a while and tied the knot back in 2009. Apparently, Lucky showed his dedication by visiting her in jail until seven months every Saturday. Britt got locked up for threatening a woman and fined to pay a hefty sum of half a million to bail herself out.
Also See: Jaz Sinclair Weight Loss — Views of the 'Chilling Adventures of Sabrina' Star on Dieting
Besides that, the couple shares two children Cash King, born on March 16, 2011, and Legend King, born on October 14, 2012. The children are 6 and 4, and together the family lives in Los Angeles, California. Her first child, whom she conceived at the age of 15, is named Romeo. The kid is now 16 and lives with his paternal grandfather.
A Look at Brittanya's Childhood
Brittanya O'Campo is an Oxnard, California USA born on July 7, 1985. However, she claimed to be a Mexican in an interview with Reality tea back in 2009.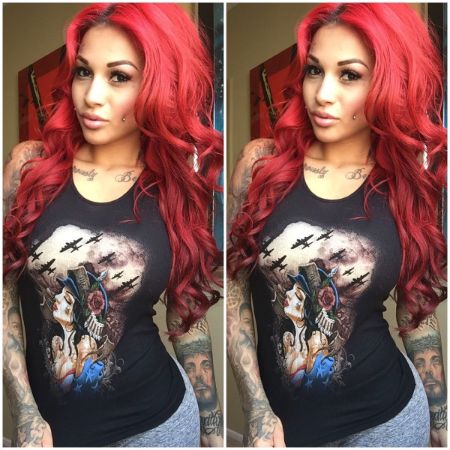 Brittanya is known for having a myriad collection of hair colors.
Source: Meow Gang
The TV personality grew up, accompanied by four siblings. She grew up with some tough situations as her father was arrested for an unknown charge. Life was already hard, as a 15-year-old Britt conceived her firstborn son around the same time. The headstrong lady, even at that age, tackled the rough situation through all her might.
Brittanya's Reality Shows and Movie Career
Razavi first entered in the Television world by being part of two famous reality show back in 2009. The shows were Charm School and Rock of Love Bus from VH1.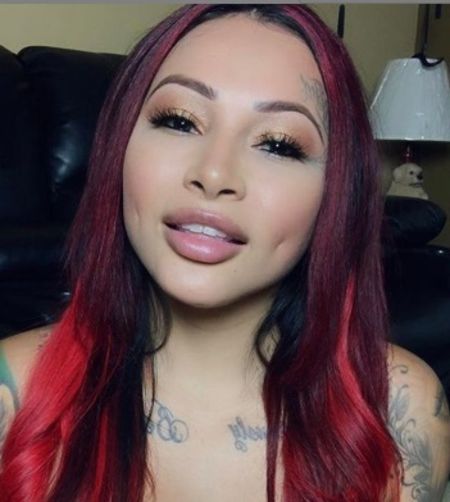 Besides Brittanya's reality show, she is also famous for her tattoos.
Source: Biography line
The reality queen managed to be on the cover of not one, not two, but six magazines in a span of eight months. The magazines were Rebel Ink, MMA Sports Magazine, Tattoo Energy, Sprite Magazine, Savage Tattoo.
She has inked several tattoos on her body which has become a subject of curiosity for many of her fans. She has tattoos on her stomach, backside, forehead, neck, and shoulder.
Talking about the film industry, Brittanya portrayed a role in the movie Dysfunctional Friends along with stars like Jason Weaver, Stacy Keibler, and Wesley Jonathan.
Net Worth & Salary of Brittanya Razavi
According to the latest report, Razavi is the holder of a staggering $10 million. Her primary income is claimed through reality shows, movies, and, most importantly, her own clothing line.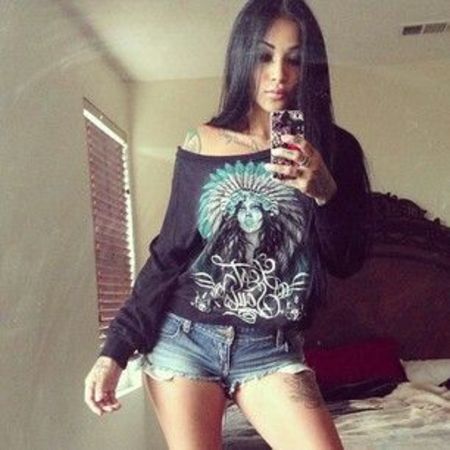 Brittanya flaunting her clothing line, 187 Avenue.
Source: Pinterest
The entrepreneur owns two clothing lines. One is an international brand, 187 Avenue, while the other is Kings Cabin.
Not limited to that Brittanya's got an online site named 'BrittanyaTV' on the StreamX platform. She charges a $19,55 per month for her exclusive adult clips and pictures.
Be sure to follow Glamour Fame for more Entertainment updates.
-->