Who is Brooke Burke Dating? Find Out About Her Boyfriend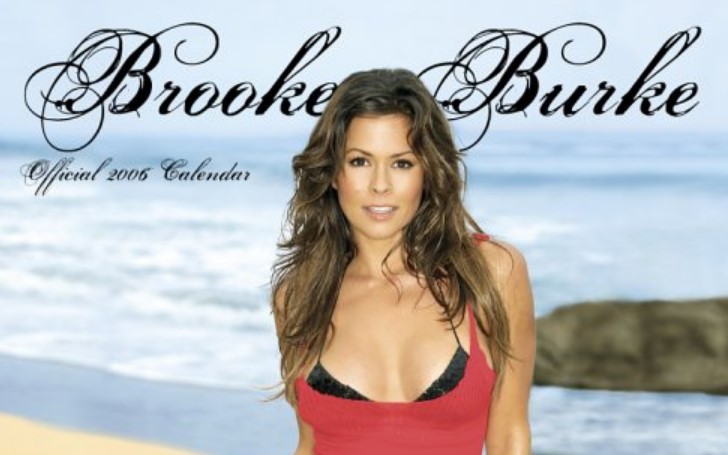 Here's what you should know about Brooke Burke's relationship with her boyfriend, Scott Rigsby.
Brooke Burke (born Brooke Lisa Burke) is an American actress, model, dancer, and television personality who came into prominence for modeling in Playboy magazine, and hosting shows like 'Wild On!' and 'Rock Star.'
Burke is also one of the contestants and the winner of the seventh season of 'Dancing with the Stars' seventh season and later hosted the show from 2010 to 2013. The actress also appeared in 'Need for Speed: Underground 2' as Rachel Teller.
Also See: Ryan Reynolds wants to Help a Fellow Canadian Find Missing Teddy Bear
Since we know how good she is in what she does, let's find out more about her personal life. Let's find out who Brooke Burke is dating in 2020.
Brooke Burke Boyfriend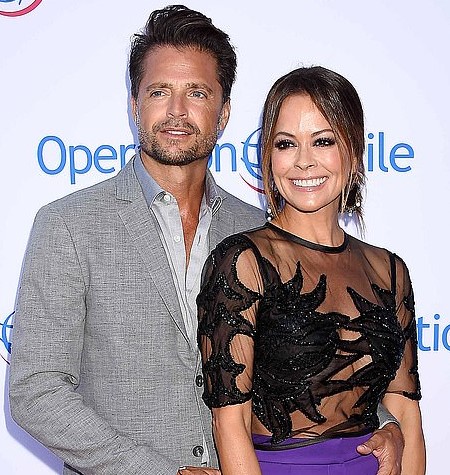 Brooke Burke is dating her real estate agent boyfriend, Scott Rigsby.
Photo Source: Daily Mail
Brooke Burke is, in fact, in a relationship. According to the reports, the actress is dating her new boyfriend, Scott Rigsby. the model made her relationship public on the red carpet of Operation Smile's Hollywood Fight Night.
Also Read: WarnerMedia to Investigate Ellen DeGeneres' Show Following Reports of Workplace Mistreatment
Brooke Burke and Scott Rigsby made their relationship official on the red carpet on Operation Smile's Hollywood Fight Night at the Beverly Hilton Hotel in Los Angeles in November 2019, the couple was all smiles as they posed for the photos together.
Brooke Burke Opened Up About Her Relationship With Scott Rigsby
Brooke Burke is happy in her relationship with Scott Rigsby, no doubt about it, and it seems her children have like him too.
Talking with the People Magazine, the actress revealed, "they really like him. It is awesome because he is a great father. He has two children and that is one of the things that I love most about him. He is really kind and responsible and devoted, so our kids are getting to know each other."
Photo Source: Us Magazine
Burke further added, "t's a big deal, but it is really loving and kind, and I am really happy. He is a sweetheart, a really sweet guy. Yesterday I used the 'B' word. I was like, 'Whoa! Boyfriend?! Babe, do you want to be my boyfriend?!' I had to change his name in my contacts to 'Boyfriend.'"
You May Also Like: "Love in the Time of Corona" is Coming to Freeform, Here's What You Should Know
For more information on your favorite celebrities' lifestyle, stay tuned to Glamour Fame, and don't forget to sign up for the newsletter.
-->