Brooks Laich Is Getting Candid About Julianne Hough's Decision Not To Take His Last Name
Published Wed Jul 31 2019 By Chester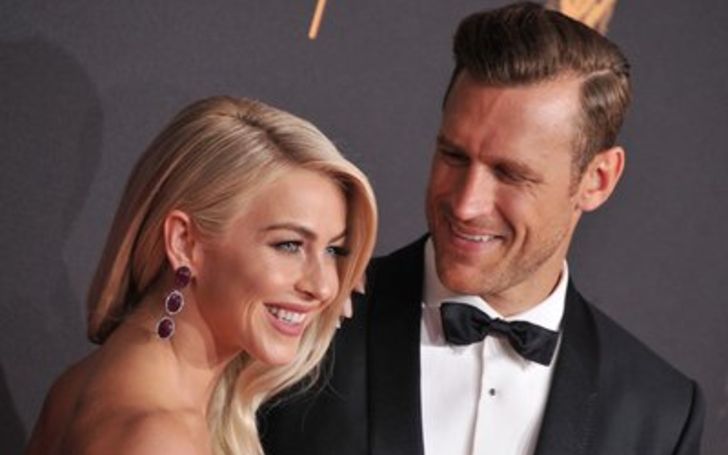 Professional ice-hockey player Brooks Laich revealed he initially believed Julianne Hough not taking his last name would bring an issue to their marriage.
Since a very long time there sets a tradition of keeping the surname of the groom by the bride.
However, things seem to be changing as of now. For instance, the two times professional champion of ABC's Dancing With The Star, Julianne Hough bounds the tradition setting the name for herself.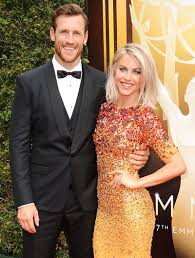 Julianne and her husband Brooks Laich tied the knot two years ago and recently during an episode of 'How Men Think' with Gavin Degraw, Brooks shared why her wife still uses her surname.
The professional ice hockey player added recalling the last name issue,
When we first met and got engaged and stuff, we had this conversation, I was like, 'I want you to take my last name.' I said that. It was important to me.
Soon a fan popped question asking whether the 36-year-old star feels disrespectful for not using his last name. Brooks replied,
I figured it would be an issue, but I'm surprised for myself now that it's not an issue. But, it will be interesting to see when we have kids. When we have children, I would want them to have my last name, our last name.
As of now, Hough and Julianne share no child, but soon after the couple becomes parents of their child he sure does wish Julianne to go by Laich.
The Los Angeles star added,
To be fully honest, I would like my wife to have my last name, whether it's now or sometime in the near future or far future.
However, the 36-year-old player thinks it will always be an "ongoing discussion."
"I'm not going to make my wife change her last name if she doesn't feel comfortable, but I don't think that creates a division within our relationship," he concluded. "[To answer the question], I don't find it disrespectful. I'm obviously open to it, but at the start, yeah, it was a little jarring for me."
We hope that the name issues doesn't bring any complications in their marital life. What do you think about it?
Stay tuned and connected to find updates on the news.
-->