Does BTS Jungkook Have Any Sibling? Let's Find Out
Here's what you should know about Jungkook's sibling.
Jungkook (born Jeon Jung-Kook) is a South Korean singer and a member of one of the top boybands of the country, BTS. According to the sources, Jung was born on September 1, 1997, in Busan, South Korea.
While talking about his background, Jungkook attended Baekyang Elementary and Middle School in Busan; later, he transferred to Singu Middle School in Seoul when the singer became a trainee.
Jungkook once revealed he wanted to be a badminton player, but fate had different plans for him. The singer's idea was changed when he saw 'Heartbreaker' performance of " G-Dragon" on television, which changed his passion for becoming a player.
Since we are talking about his background, we can't miss knowing about his family. There is only a little information available about Jungkook's family, but we sure know he has a brother. Let's find out more about his brother.
Who is Jungkook's Brother, Something You Should Know About the Singer's Sibling
We suppose most of Jungkook's fans know the singer has a sibling, but who is he? According to sources, Jungkook has an elder brother whose name is Jeon Jung-Hyun.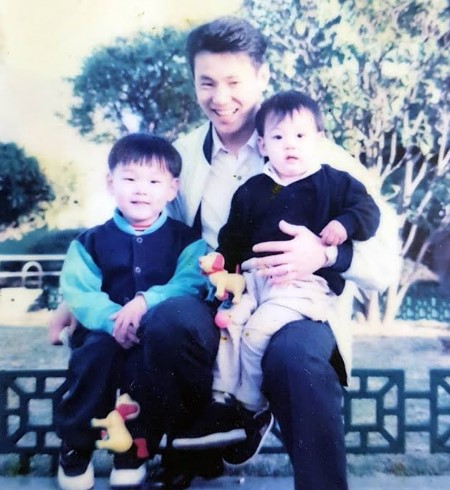 We don't know about his brother, but Jungkook pretty much resembles his father. (On the picture: Jungkook's father in the middle, his elder brother on the left, and the singer sitting on his father's lap.
Photo Source: Korea Boo
The fans, however, were muddled for a very long time. Some confused Sungjin as Jungkook's brother, but as we all know now, that's not the truth. The reason for the confusion was rooted in their uncanny similarities, and most thought they are related.
Also Read: Shep Rose Girlfriend in 2020: Did the 'Southern Charm' Star Finally Find 'The One?'
According to S. Korean media outlet, Korea Boo, Jungkook's brother JungHyun is a very private person and often avoids the spotlight light. However, the media outlet emphasizes Hyun is a big fan of his brother and BTS.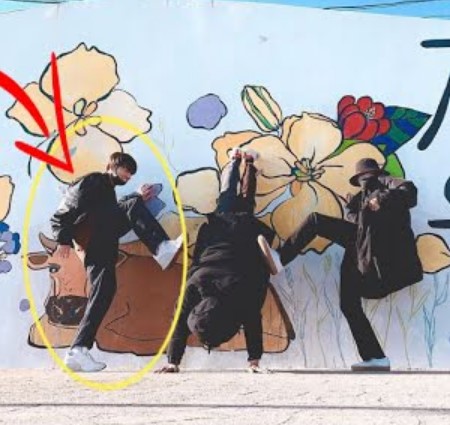 Jungkook shared pictures of his outing with his brother, Jeon Jung Hyun, on the official BTS Twitter account.
Photo Source: Korea Boo
Sadly, there are no recent pictures of Jung Hyun available at the moment. The only pictures that would pop out when you search for Jungkook's brother are the photos of Sungjin.
Jungkook Broke the TikTok Algorithm
Jungkook recently broke a record; the BTS band member became the first and only creator to amass over 20 million views on a single hashtag. The hashtag he used was "#jungkook."
Jungkook's other hashtags are also garnered more than a billion views. Hashtags like "JeonJungKook," and "BTSJungKook," amassed 4.1 billion and 1.1 billion views on the platform, respectively.
Jungkook became the most viewed person on TikTok. One of the fans posted stats on their social media. The fan wrote, "JUNGKOOK holds the WORLD RECORD of MOST VIEWED INDIVIDUAL HASHTAG on TIKTOK. If you include all his hashtags, you will not finish to compile and compute within the day. SNS, TIKTOK KING! @BTS_twt."
You May Also Like: Liberte Chan is Engaged to Her Boyfriend Luis Strohmeier, Find Out About Their Relationship
For more information on your favorite celebrities' lifestyle and other news, stay tuned to Glamour Fame, and don't forget to sign up for the newsletter.
-->