Liberte Chan is Engaged to Her Boyfriend Luis Strohmeier, Find Out About Their Relationship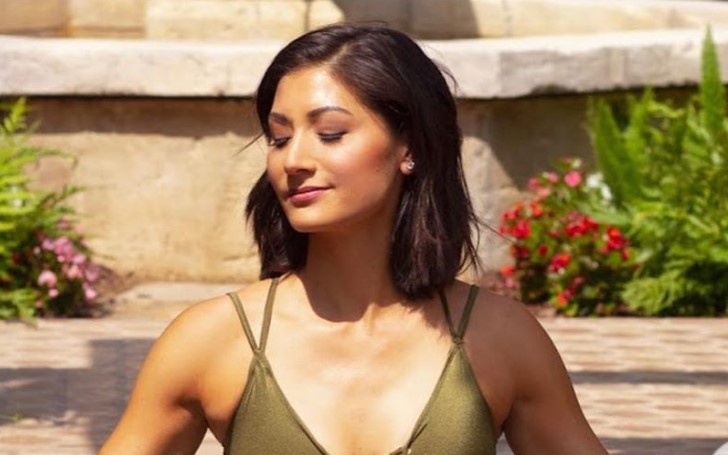 Here's what you should know about Liberte Chan's relationship with her boyfriend Luis Strohmeier, and their engagement.
Liberte Chan is an American television news presenter who is known for her work on the KTLA network. Chan is one of the top-rated weathercasters for the network. Moreover, she also has developed her interest on blogging.
While talking about her background, Chan was born and raised in Los Angeles. Liberte holds a Master's degree in Public Health from the Keck School of Medicine of the University of Southern California.
Apart from her degree in Public Health in her PG, she holds a Bachelor's degree in Journalism from the University of Massachusetts, Amherst.
While talking about her other works, apart from blogging, Liberte is an entrepreneur as well. The weathercaster has her own clothing line, "Sweat With Soul," which offers a premium lifestyle wear.
Also See: Tucker Carlson Wife: Some Facts to Know About Susan Andrews
We assume you already know more about her career and personal life, but how well do you know about her love life? The weathercaster recently got engaged with her longtime boyfriend, Luis Strohmeier. Let's find out about their relationship.
Liberte Chan is Engaged to Her Boyfriend Luis Strohmeier, Flaunts Her Engagement Ring on Social Media
Congratulations are in order for the weathercaster. Liberte Chan recently confirmed her engagement with her longtime boyfriend, Luis Strohmeier. Liberte took to her social media to announce her engagement and also flaunted her engagement ring.
Liberte Chan flaunts her beautiful diamond engagement ring on her Instagram.
Source: Instagram
On her social media, the weathercaster uploaded a series of pictures, where the first photo of the slide shows Luis on his knees, and the second picture shows the beautiful diamond ring. It seems, Strohmeier proposed Liberte while aboard on a flight.
Also Read: Who is Wendi Adelson? Some Facts to Know Dan Markel's Ex-Wife
On the caption, Liberte Chan wrote,
"The future Mrs. Chan de Strohmeier." and followed by hashtags, "Engaged," "Fiance," and "Mrs." The weathercaster shared the same message on her Twitter as well with a link to her Instagram posts that shows her engagement ring.
Liberte Chan's Social Media is Flooded by Congratulatory Messages
Following the Announcement, Liberte Chan's social media is flooded by messages from her fans.
One fan wrote,
"Knew that question was going to be popped soon, glad you waited for the one. Congratulations! Party popper."
Another fan wrote,
"Congratulations to both of you, I wish you two a lifetime of love and happiness together."
The next one wrote,
"I shared the news with my mom, and she got teary-eyed. "She's like family!" We've been watching KTLA 5 for 30 years, and you are all family to us. Congratulations."
Also Read: Kirko Bangz and His Girlfriend Mourns the Death of Their Son, Here's What You Should Know
Another one added,
"I saw that coming a mile when he got you going on a destination unknown on a private jet. Something I'd do if I ever got to that point. Congratulations Liberté, Cheers!!!"
Who is Luis Strohmeier?
Luis Strohmeier, the boyfriend of Liberte Chan, now fiance, is a partner and wealth advisor at Octavia Wealth Advisors at Los Angeles Office. According to his introduction on the Octavia page, he served as a lead partner at Midwest Financial Partners for 31 years.
Liberte Chan's boyfriend, Luis Strohmeier, is a financial advisor and partner at Octavia Wealth Advisors.
Source: Instagram
Just like Liberte Chan, Luis Strohmeier was also previously married. The financial advisor is a father of three. Moreover, Luis likes to present himself as one who enjoys an active lifestyle, and he is a self-described student of the kitchen; The financial advisor, according to himself, loves to cook, research ingredients, and create mouth-watering new recipes.
You May Also Like Shep Rose Girlfriend in 2020: Did the 'Southern Charm' Star Finally Find 'The One?'
For more information on your favorite celebrities' lifestyle and other news, stay tuned to Glamour Fame, and don't forget to sign up for the newsletter.
-->