Tucker Carlson Wife: Some Facts to Know About Susan Andrews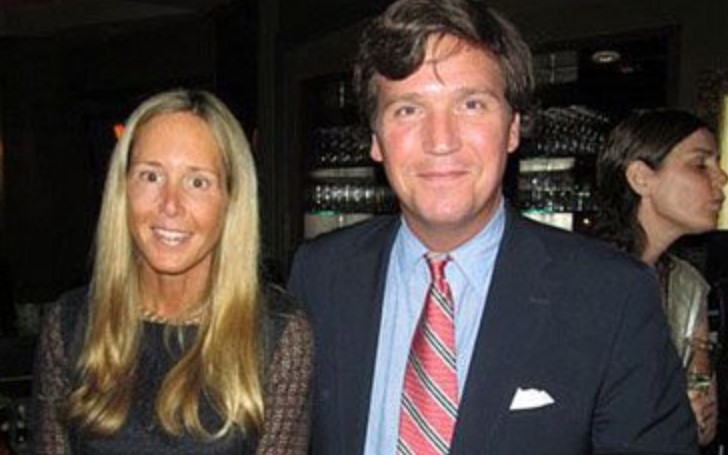 Here's what you should know about Tucker Carlson's wife, Susan Andrews.
Tucker Carlson (born Tucker Swanson McNear Carlson) is an American television personality, political commentator, author, and columnist. He has been known for hosting 'Tucker Carlson Tonight on Fox News since 2016.
Prior to Fox News, Tucker was a CNN commentator from 2000 to 2005. Following his stint on CNN, Carlson worked on MSNBC from 2005 to 2008. Tucker became a political analyst for Fox News in 2009.
Besides his television career, Carlson was also a co-founder of the right-wing news and opinion website, 'The Daily Caller.' The television personality sold his ownership stake and left the site in 2020.
We assume you already know about Tucker Carlson, but how well do you know about his wife? Let's find out about his married life.
Tucker Carlson's wife, Susan Andrews. Who is She?
Tucker Carlson and his wife, Susan Andrews, are childhood sweethearts. The couple met in 10th grade and has been together ever since.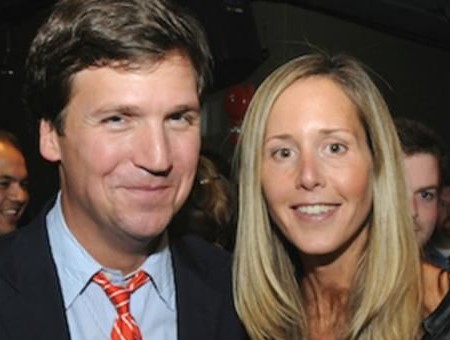 Photo Source: Yahoo
Tucker, talking with the People Magazine, said,
"She was the cutest 10th grader in America. His wife also felt the same, remembering, "There was a bounce in his walk. He was in his khaki pants and ribbon belt and I thought, even then, he seemed so optimistic and positive."
According to the reports, the couple tied the knots in 1991, and they have been together for more than 30 years.
Susan Andrews and Tucker Carlson Share Four Children
The successful couple shares four wonderful children, daughters, Dorothy Carlson, Lillie Carlson, and Hope Carlson, and one son, Buckley Carlson.
If you don't know, Tucker has a brother named 'Buckley Carlson,' he named his son after his brother.
All the kids have grown up to be excellent people, thanks to Susan Andrews, a stay-at-home mother who took really good care of their children. Susan, however, stay-at-home Carlson is a great father; he used to read their children when they were toddlers.
Susan Andrews Never Left the Side of Her Husband, Even in the Worst
Susan Andrews and Tucker Carlson are labeled 'successful couple' for a reason. In the early 2000s, Tucker was falsely accused of rape; a woman named Kimberley Carter falsely alleged Carlson of raping her in a Kentucky pizzeria.
Photo Source: Yahoo!
Allegations like these can easily break any relationship these days, but Andrews believed in her husband and stood by his side when he was at his lowest. Later in a statement, Tucker apologized and revealed the woman had a mental disorder that made her think she was assaulted.
You May Also Like: Who is Karl-Anthony Towns' GIrlfriend in 2020? Find About His Relationship!
For more information on your favorite celebrities' lifestyles and other news, stay tuned to Glamour Fame, and don't forget to sign up for the newsletter.
-->