Who is Buckley Carlson? Some Facts to Know About Tucker Carlson's Brother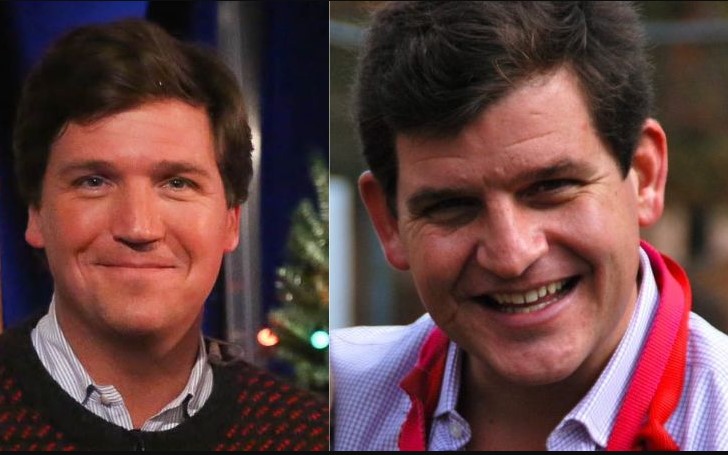 Here's what you should know about Buckley Carlson, Tucker Carlson's brother.
As the title suggests, you already know who Buckley Carlson is. Indeed, He is the brother of Tucker Carlson. Just like Tucker makes controversial statements from his Fox News desk, Buckley is no different; it's just that the medium varies.
While you may not hear of him quite frequently these days, Buckley made headlines with his controversial statements back in 2015. Many of the evidence of his insensitive remarks are missing from the internet now, but a few still kept it.
Back in 2015, Buckley Carlson allegedly called New York Mayor Bill De Blasio's spokesperson a "Whiny little self-righteous bi*ch," believe it or not, that's how he got the attention of the media.
Also See: Katie Holmes Dating, Past Affairs, Divorce -Everything You Need to Know!
There's not much information about Tucker Carlson's brother, but here's what we know so far.
Buckley Carlson's Email Was Leaked
Buckley Carlson and Tucker Carlson, apart from being just brothers, worked together as well. Buckley used to work for Tucker's website, "Daily Caller,' as a writer. The duo has worked closely in the past, and all the reports on Carlson's website are Buckley's mind.
Also Read: Who is Misty Loman? Some Facts to Know About the Internet-Famous Personality for Meth Progression Mugshots
Back in 2015, Buckley accidentally sent an email to "all," which was intended to his brother, Tucker. One of the recipients of that email was New York Mayor De Blasio's spokesperson, Amy Spitalnick. However, the email was something she would never want to see.
On the email, Spitalnick found Carlson called her "a whiny self-righteous bitch." Well, things got only worst afterward. BuzzFeed released a portion of the email that was leaked. Here's what the email looked like.
"Great response. Whiny little self-righteous bitch. "Appalling?"
And with such an ironic name, too… Spitalnick? Ironic because you just know she has extreme dick-fright; no chance has this girl ever had a pearl necklace. Spoogeneck? I don't think so. More like LabiaFace."
The name-calling and humiliation were because Amy previously had reached out to Carson's publication's writer, Peter Fricke, for a correction on a story about de Blasio that claimed he said the president's $80 billion transportation was not enough.
Buckley brothers in crime!
Photo Source: Agency/GF
Following a couple of email exchanges between Spitalnick and Fricke, Editor Christopher Bedford barged in to say, "if you annoyed Fricke with another whiny email before then, I am muting this thread thanks."
Also Read: Who is Karl-Anthony Towns' GIrlfriend in 2020? Find About His Relationship
The reaction from the editor prompted Amy to contact Tucker directly, following which she got this reply.
"Dear Amy,

Thanks for your email. You believe our story was inaccurate and have demanded a correction. Totally fair. We are going over the transcript now.

What Bedford complained about was your tone, which, I have to agree, was whiny and annoying, and I say that in the spirit of helpful correction rather than as a criticism. Outside of New York City, adults generally write polite, cheerful emails to one another, even when asking for corrections. Something to keep in mind the next time you communicate with people who don't live on your island.

Best,

Tucker Carlson"
But after the apology letter, she got the email that shocked her to the core, the email where Buckley called her "self-righteous bit*h." Tucker Carlson, in his statement following the email leak, said, "Buckley Carlson assures me he meant it in the nicest way."
Buckley Carlson Also Worked in Kelton Research
Buckley Carlson, apart from working on his brother's website media, also worked as a communications director in the Republican Party. Following his service, Buckley joined Kelton Research as Managing Director.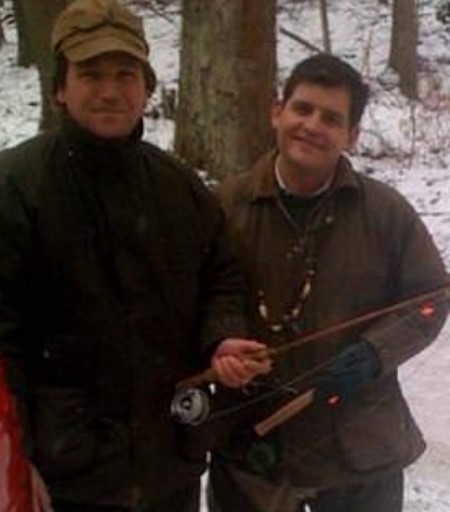 Buckley Carlson, pictured right, with his brother, Tucker Carlson.
Photo Source: Facebook
The report was published on Heavy; the website was able to extract the information from Buckley's LinkedIn profile, which doesn't exist anymore. According to the website, Carlson graduated from the University of Mississippi with a degree in English, followed by a degree in Aeronautical Science from Embry-Riddle Aeronautical University.
In addition to Carlson's background, both he and his siblings including Tucker were raised by their step-mother Patricia Swanson. Their mother who goes by the name of Lisa unfortunately abandoned his own kids. Speaking of which, Tucker was only 6 when their mother left them and ten when their father Richard Warner Carlson married his second wife, Swanson TV's then-future heiress. Neither Buckley nor Tucker ever openly discuss their childhood.
You May Also Like: Brandon Leake Wins America's Got Talent Season 15
For more information on your favorite celebrities' lifestyles and other news, stay tuned to Glamour Fame, and don't forget to sign up for the newsletter.
-->