Shep Rose Girlfriend in 2020: Did the 'Southern Charm' Star Finally Find 'The One?'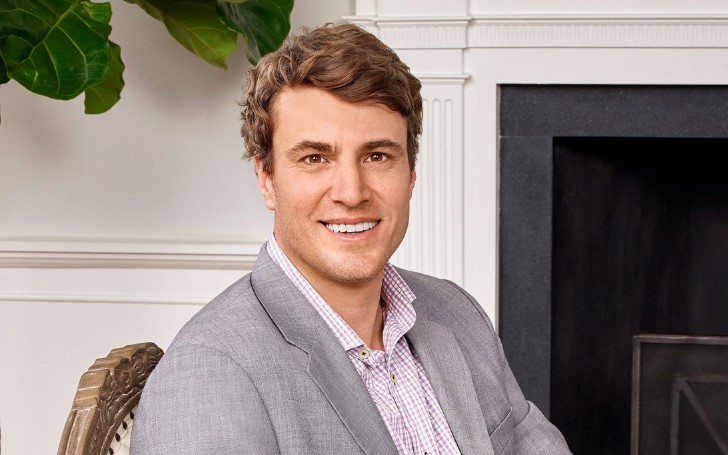 Shep Rose found a girlfriend, finally. Here's what you should know about his relationship.
Shep Rose is an American television personality, but prior to that, he is an entrepreneur. Well, he came into prominence for his stint on the American reality show, 'Southern Charm,' so many people only know him as a television personality.
While talking about Shep Rose's other television works, he is the star of another reality show, "RelationShep." You saw the pun there, right! The show was all about him finding the right one, and of course, his wishes are two get married and have two kids by the age of 40.
The show was the quest of Shep Rose to find the girl, the right one, and don't waste a single minute. As an entrepreneur, Shep is a pretty famous bachelor in Charleston, S.C., which makes him the most eligible bachelor of the area.
Also Read: Who are The Faces of Hit TV Show, Southern Charm; Know Its Cast Members
But Shep takes the road least traveled and takes on the road to visit friends who work to set him up on blind dates with friends they think would fit well with Rose. After his long quest to find "the one," it seems the entrepreneur's dream came true.
Who is Shep Rose's Girlfriend?
Following his long pursuit, the reality television star, and entrepreneur, Shep Rose, found a girlfriend. The 40-year-old wanted two kids by now, as he earlier mentioned, but luck was not on his side. Anyway, he has something to be happy of now.
Indeed, the news is out, the reality television made it Instagram official recently; Shep Rose just introduced his girlfriend to the world, and seriously, we couldn't be happier for him, knowing he finally found his "the one."
And the 40-year-old did it in a bit of style, the announcement! Shep uploaded a picture of him while his girlfriend sits on his lap, both getting all too cozy at some beach setting, (while that girl still seems to be holding the cup firmly while he is trying to be all romantic!)
Also See: Austen Kroll Sheds Light On That Weird Fight With His Girlfriend
Anyways, guess what Rose wrote on the caption. Here it is.
Shep Rose wrote, "I guess the secret is out," followed by grin emoji, and added, "those bruises are from surfing. I promise!"
Well, we can see what you are trying to hint, Shep, but we think those bruises are really from surfing.
Who is the GAL?
We can see the 40-year-old entrepreneur and television personality seem really happy about his new life, with his "girlfriend." Following which we all are eager to know, who the lucky girl is.
So, the People magazine went all in to know more about their relationship and Rose's girlfriend, because they always do, with all celebrities. They just can't let anyone live in peace!
Just kidding!! No hard feeling, People Magazine.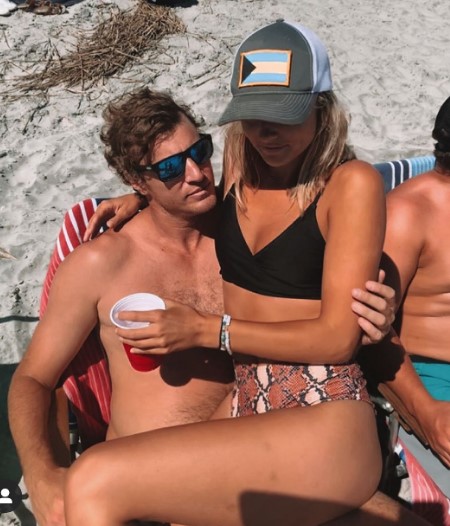 Shep Rose and his new girlfriend, Taylor Ann Green, enjoying a lovely day at Folly Beach.
Photo Source: People/Instagram
So, coming to the point, according to the media outlet, Shep Rose's new girlfriend is Taylor Ann Green, and oh yeah, the beach we were talking about, was Folly Beach in South Carolina.
According to the sources, the couple has been dating and spending a lot of time together, but haven't put a label! [Say what?]
The sources continued,
"They met at Home Team BBQ on Sullivan's Island and instantly hit it off, they're really enjoying each other and are just trying to keep things fun right now."
And said,
"She only moved to Charleston a year or so ago, so she's still new to the area and isn't exactly looking to settle down just yet. And Shep, of course, has long been a bachelor. It works for both of them. They're a cute pair."
Well, indeed, they look cute together. Despite our sarcastic tone in this article (and we apologize if some of you find it off), we are really happy to see something's working out for Shep Rose, and of course, his new girlfriend, Taylor Ann Green, seems like a lovely person herself.
You May Also Like: Eliza Limehouse of 'Southern Charm' is Engaged
For more information on your favorite celebrities' lifestyle and other news, stay tuned to Glamour Fame, and don't forget to sign up for the newsletter.
-->