Burger King Looks Set To Replace The Happy Meal In New Mental Health Campaign
Published Fri May 03 2019 By David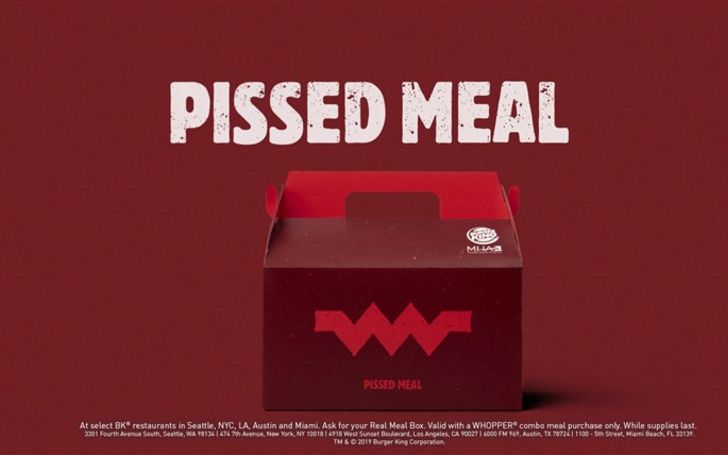 Burger King attempts a mental health campaign in its promotion.
"No one is happy all the time," says the message of Burger King who is now trying to communicate with a lineup of burger meals focused on "real" moods to help raise awareness about mental health.
Basically set for the month of May, this Mental Health Awareness with the frontline, "Real Meals" include the Blue Meal, Salty Meal, Yaaas Meal, and DGAF (Don't Give a F---) Meal. They also include a Whopper, french fries, and a drink.
"Burger King restaurants understand that no one is happy all the time. That's why they're asking guests to order a Whopper meal based on however they might be feeling," says an online report.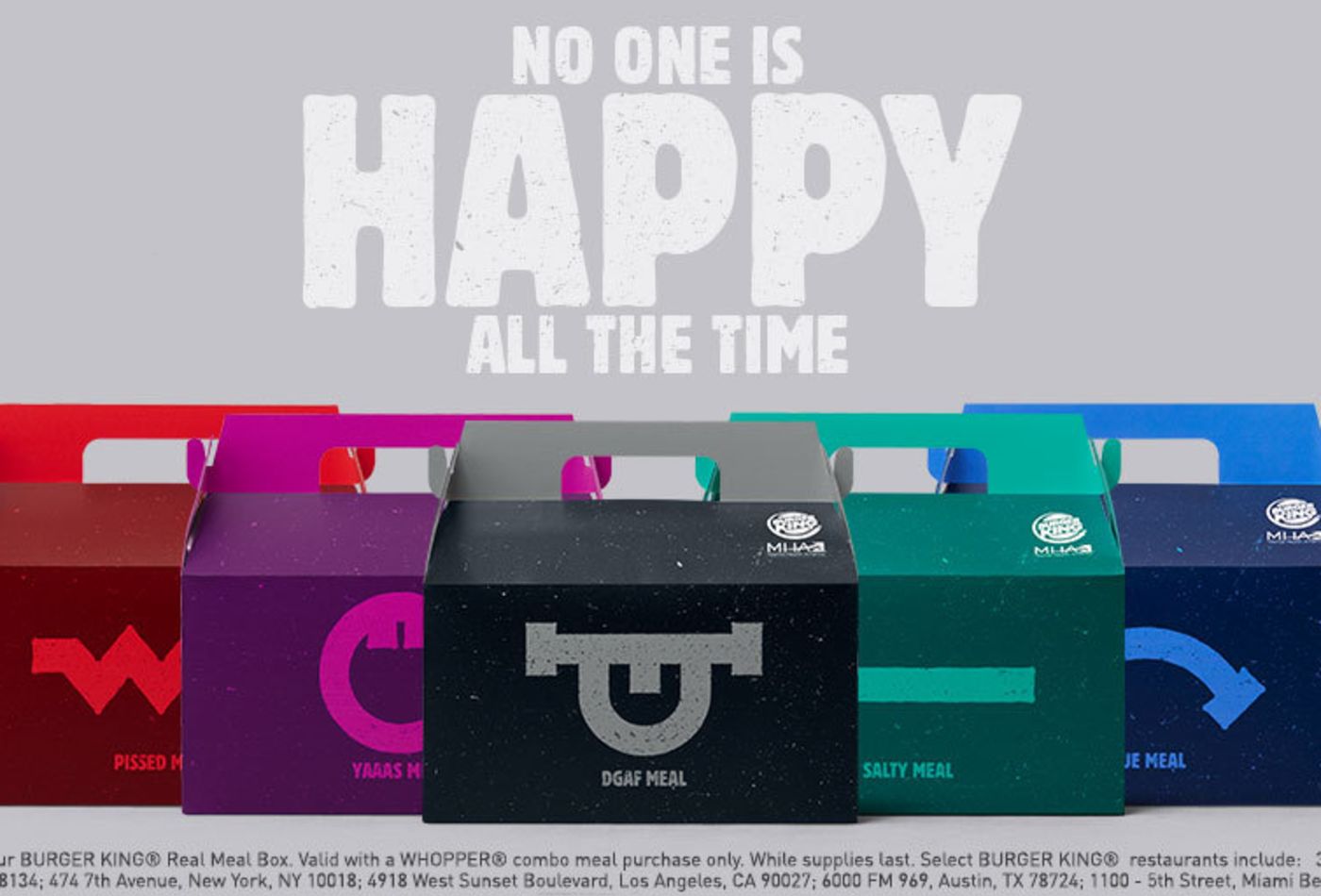 Burger King Introduces a new scheme in its meal-plan relating all to a special awareness campaign.
The practice also pokes fun at their rival food chain, McDonald's, which markets Happy Meals, boxed kids' deals that include a toy. Burger King aired an ad on YouTube showing a montage of people going through various emotional states, using the line:
"No one is happy all the time. And that's OK."
The commercial improvises Burger King's well-known chorus from the 1970s, "Have it your way," with "Feel your way." The music has also been upgraded to be more authentic to the idea that people can have a range of feelings.
Also Read: McDonald's Got Itself Into A Bit Of A Pickle After An April Fool's Joke Backfired
This isn't the first time Burger King has mocked the McDonald's. In December, it sold its signature Whopper for 1 cent. The requirement of the deal needed customers to download the Burger King app on their phones. Then when they were within 600 feet of any of more than 14,000 McDonald's restaurants, the app would use geolocation technology to "unlock" the Whopper-for-a-penny deal.
The fast-food competitors have also launched each of their promotional campaigns at similar times and modified their menus to stay on top of trends. Burger King is employing an option for a vegetarian Whopper, while McDonald recently added a meatier burger to its breakfast menus in last October.
Watch the new ad of Burger King.
Burger King, the property of Restaurant Brands International, has teamed up with Mental Health America for the awareness programme. The enterprise's president and chief executive, Paul Gionfriddo, said:
"While not everyone would think about pairing fast food and mental health, MHA believes in elevating the conversation in all communities in order to address mental illness Before Stage 4 (when someone has severe symptoms)."
Recommended: McDonald's Set To Add A Creepy New Feature To Its Drive Thrus
Gionfriddo further added, "By using its internationally-known reputation to discuss the importance of mental health, Burger King is bringing much-needed awareness to this important and critical discussion — and letting its customers know that is OK to not be OK."
On Monday, Burger King confirmed a same-store quarterly sales increase of 2.2 percent. It said that price hikes on its nuggets and the re-establishment of its spicy chicken nuggets helped in sales, but parent company Restaurant Brands International experienced adjusted earnings of 55 cents per share, falling short of estimates of 58 cents per share.
McDonald's latest quarterly earnings, issued Tuesday, exceeded the expectations, with earnings of $1.78 per share, versus an anticipated $1.75. It showed a range of promotions and investment in self-serve stalls and other technology helped it beat the projections, though it noted that tech expenditure will mean higher expenses this year.
The limited-iteration of Burger King meals will be available in Seattle, Miami, Los Angeles, New York City and Austin, Texas until the stocks run out of it.
-->