McDonald's Set To Add A Creepy New Feature To Its Drive Thrus
Published Sat Mar 30 2019 By Chester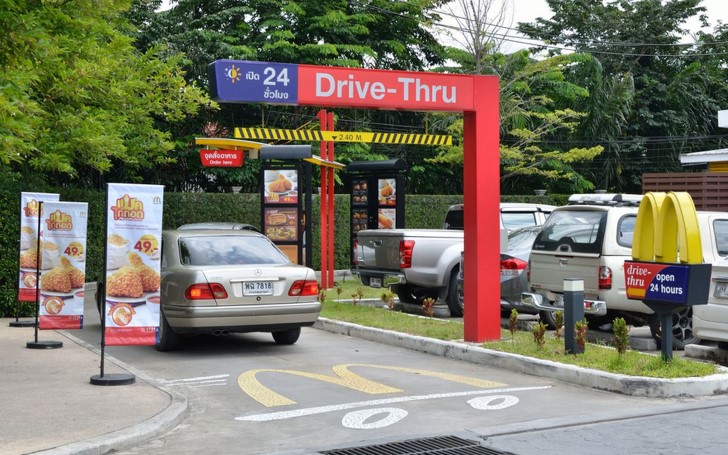 American fast food company McDonald's implements a new AI optimized drive-thrus feature to its 68 million customers.
Welcome to the era of technology, where AI (Artificial Intelligence) has taken a new form of human civilization. The technology is tracked, extensively extended and implemented within a short interval of time. Back in time, we had to sacrifice our long hours and efforts to perform basic daily tasks which can now be easily done within a click from our smart devices.
As the applications of smart technology are dynamic and flexible, products have started to implement smart technologies in their entrepreneurship. It is even widely applied in our daily lives activities too.
Life's been so easier from home appliances like Alex- AI voice command home appliance app which enables you to access your desired things easily such as ordering food, checking temperatures, booking a movie, similarly Automated automobiles, Smart Lock system, VR technology and so on.
Recommended: Churches Buy Minecraft-Themed Bibles To Create Excitement Amongst Schoolkids About Jesus
So in the so-called technical era, American famous fast food company McDonald's is up with a brand new revolutionary feature for their customers specially designed for their Drive Thur's customers. McDonald serves over 68 million customers each year mostly drive-thrus.
Automated Drive-Thrus!!
SOURCE: Daily Express
According to Vox, recently in March, Mc Donald's spent $300 million and bought Dynamic Yield- An AI development company implementing "decision logic" technology.
You may like: Shop 'Game of Thrones' Gifts For Everyone in Your House Before The Final Season
Check out the news below regarding the optimized drive-thru policy by 'DynamicsYield'.
Imagine ordering a McDonald during any interval of time where you don't have to interact with the employee and plus you get suggested with the orders you desire? Wouldn't that be entertaining and easy?

Well, the dream has turned true as the new feature of McDonald initially requests your car's registration and later the AI will go through your choice list history and suggest your favorite foods 'before you even drop a word' and even suggests you beverages and meal options according to weather and season. Imagine Latte Double with some combo offers to pop right in front of you at a cheap price and you don't even have to speak a word.
Did you know: The Best Ways to Care for Dry Lips?
During an interview with Joyscribe, the CEO of McDonald's Steve Easterbrook explained regarding their new AI compiled drive-thru feature which initially was tested a year ago.
"What we hadn't done is begun to connect the technology together, and get the various pieces talking to each other. "
The British corporate executive furthermore shared his concept regarding digital marketing and its scope in the near future "How do you transition from mass marketing to mass personalization?"
The 52-years-old added, "To do that, you've really got to unlock the data within that ecosystem in a way that's useful to a customer."
The new feature is definitely efficient and remedial for late night customers. The good part about the feature is it also includes McDonalds' supporting LGBT contents such as Drag Queen.
Must see: 5 Must-Have Products If You're Getting Married in a Hot Climate
Well, the revolutionary idea is definitely worthy of appreciation but we must ensure that all our data are confidential and safe.
-->