Businesswoman Barbara Corcoran's Huge Net Worth And House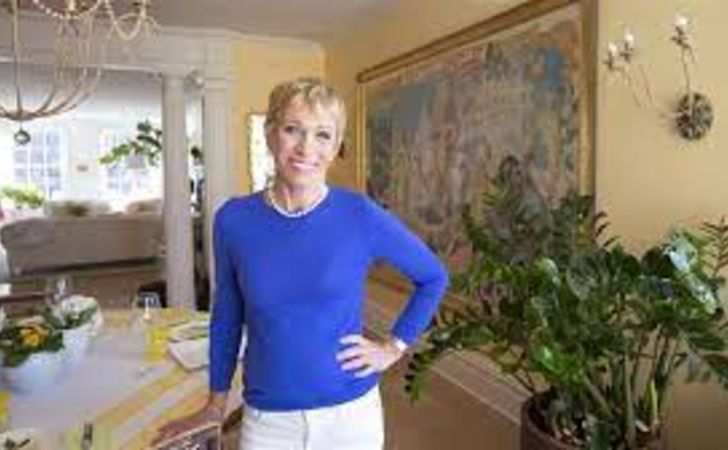 Know Everything About Businesswoman Barbara Corcoran's Huge Net Worth and House: All The Details Here!
The self-made business tycoon Barbara Corcoran has lived a magnificent life, from being a dyslexic child of a poor Irish-catholic family to becoming one of the highest-paid investors in the world.
Barbara Ann Corcoran was born on March 10, 1949, in Edgewater, New Jersey, to a working-class family. She was the second of the 10 children in the family and had to go through extreme struggles in her early years of life.
Related: Barbara Corcoran Is Married! Who Is Her Husband?
Keep reading to know how young Barbara Corcoran turned her life around with one fateful decision and how much she is worth today.
Barbara Corcoran's Massive Net Worth
Barbara Corcoran's net worth was estimated to be $80 million in 2020 and her estimated fortune in 2021 stands at a whopping $100 million.
Most of her wealth is generated via her clever investments but the 74 years old also rakes million from her other occupations. She is also an author, renowned columnist, TV personality, and consultant.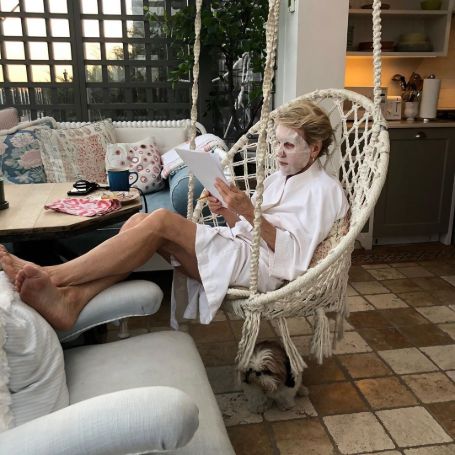 Barbara Corcoran's estimated Net worth in 2021 is $100 million.
Photo Source: Closer Weekly
Barbara founded "The Corcoran Group", a real estate brokerage firm in 1973 with a $1000 loan from her then-boyfriend.The firm's gradual and imminent success earned Barbara quite the fortune. She later sold the firm to NRT for $66 million.
Barabara appeared in the multi Emmy- award-winning entrepreneurial-themed reality show from where she became a known TV personality. Interestingly, Corcoran appeared in all twelve seasons of Shark Tank and as of 2020, she has made 53 deals on the show.
Barbara Corcoran's Houses
Corcoran purchased a 2,700 square foot apartment on Park Avenue for $3.5 million and in 2015, bought a $10 million penthouse unit on Fifth Avenue, where she is currently living with her husband Bill Higgins, a former FBI agent and a retired navy officer and their two children, Tom and Kate Higgins.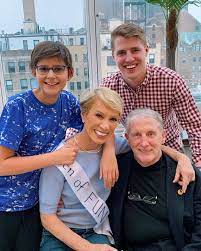 Barbara currently lives in her $10 million penthouse with her husband and children.
Photo Source: Facebook
Several magazines had featured the immaculate penthouse deluxe decors that were designed by Barbara herself. The penthouse consists of 4 bedrooms, seven bathrooms, multiple living areas, a formal dining room, and a game room, hence termed the ultimate house goals.
The shark tank star described the renovating process as similar to going through labor, and says just like having a child, after it's born, you forget the pain. Barbara Corcoran is quite active on social media platforms and often shares snippets of her beautiful house and her seemingly perfect family.
Barbara Corcoran's Early Struggles And Education
The 72 years old investor's life story is one that gives hope to millions around the world. And having come this from rags, she has developed a very different outlook on life, she says growing up poor is the key to success. During interviews, Barbara Corcoran often says 'poor kids have nothing to lose and nowhere to go but up.'
Barbara Corcoran was dyslexic as a child and was bullied for it.
Photo Source: Forbes
Barbara credits her mother Florence for her amazing work ethic and she remembers her mother as a weary but hard-working woman.
Barbara Corcoran was dyslexic as a child and was shamed by her teacher and other students alike. She always got a D in her exams but was a persistent little child hence kept pushing forward. The charming business investor graduated from St.Thomas Aquinas College, with a degree in education and worked as a teacher for a while.
Check Out: What is Kris Humphries Net Worth in 2021? Here's the Breakdown
At 23, Barbara had worked more than 20 jobs and was yearning to make big in life. It was when she loaned $1000 from her boyfriend and the duo founded the Corcoran group and changed their life forever.
For more updates and news on your favorite celebs, stay connected to Glamourfame.
-->