Barbara Corcoran Is Married! Who Is Her Husband?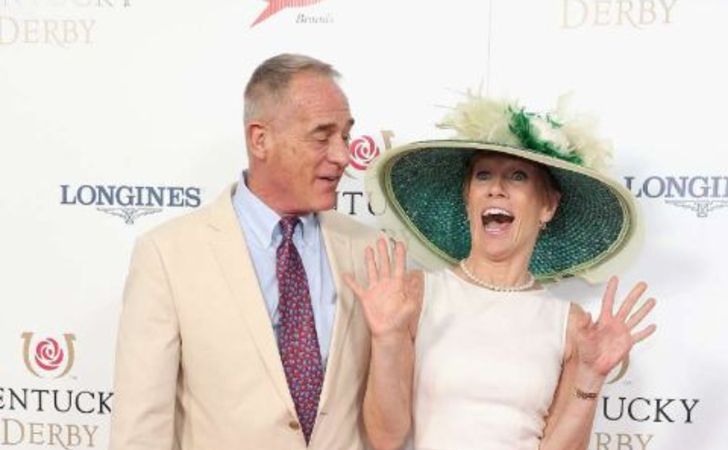 Is Barbara Corcoran married? Who is her husband?
Barbara Ann Corcoran is an American businesswoman, the founder of The Corcoran Group, a real estate brokerage in America. Apart from being an extremely successful Entrepreneur, Barbara is also an author, columnist, and television personality.
Born on March 10, 1949, in Edgewater, New Jersey, into a working-class Irish-Catholic family, she was the second of ten children. Barbara's story from rags to riches has inspired people worldwide; let us look at her life in detail.
Recommended: Is Stephanie Abrams Married Or Divorced In 2021?
Barbara Corcoran And Her Husband Bill
Also referred to as a shark because of her participation in the critically acclaimed and Emmy award-winning entrepreneurial-themed reality show, shark tank, Barbara Corcoran is married to Bill Higgins who is a former FBI agent and Navy veteran since 1988.
The couple shares two kids, but Bill Corcoran is also a father to four more kids from his previous marriage. Bill and Barbara reportedly met at a conference in a suburb outside of New York City in 1981.
Barbara is the founder of Corcoran Group and is also a well-known television personality.
Photo Source:Glamourpath
The real estate queen being the sassy boss lady that she is now, was no less popular back then and said that it was Bill who had come to meet her like many of others in the conference but for business purposes. Corcoran, however, admits to being swayed by Bill's smile and thought Bill was the most handsome man she has ever seen.
Related: Barbara Corcoran Net Worth - How Rich is the American Businesswoman?
It turns out that Barbara, now 72, has been breaking gender stereotypes ever since the 1980s. The Higgins couple both admit that it was Barbara who romantically pursued Bill for six months before finally dating each other.
Barbara Corcoran is married to Bill Higgins and shares two kids.
Photo Source: The Reality Tv
The duo soon moved in together with Bill's four kids. Corcoran talks about how she played an important part in those kids' life, and it wasn't awkward at all like one would expect.
It was during a trip to Norway when Higgins proposed to Barbara Corcoran, and her exact thoughts as she said were, 'Eh, I'm not sure, I'll give it a whirl".Barbara had their first son Tom Higgins at 46, after years of trying via Vitro Fertilization, and their second daughter Katie was adopted.
Related: Shark Tank's Barbara Corcoran Loses Around $400k in an Unexpected Phishing Scam
The couple is now married for more than three decades and still going strong. The duo, in an interview, shared their experience tricks for a long and withstanding marriage. Barbara Corcoran, in an interview, says, for her, it was tenacity that kept their relationship going.
Barbara Corcoran's Early Life
Barbara Corcoran, in another interview, further stated that 'growing up poor is the key to success.' The 72-year-old conveys her heartwrenching childhood with sheer joy like if provided a choice, she still wouldn't have it any other way.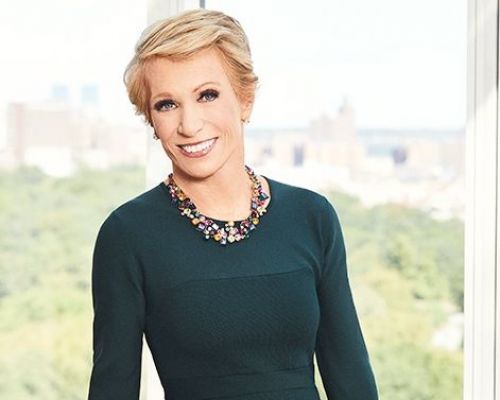 Barbara Corcoran's net worth is estimated to be a whopping $80 million.
Photo Source: Pinterest
She remembers days when her family of 10 kids and her parents had to rely on free food provided by a friendly local grocer. Barbara wasn't a bright student either, as she had dyslexia as a child and was humiliated for that by fellow students and her teacher alike.
Check Out: Edinson Cavani To Leave Manchester United For Boyhood Dream Club Boca Juniors
By the age of 23, Barbara Corcoran had worked 20 jobs and yearning to become her own boss; that's when she loaned $1000 from her boyfriend and founded the Corcoran Group. Barbara today has an estimated net worth of $80million.
For more updates on your favorite celebs, stay connected to Glamourfame.
-->