Shark Tank's Barbara Corcoran Loses Around $400k in an Unexpected Phishing Scam
Published Thu Feb 27 2020 By Sea
Barbara Corcoran reveals she lost almost $400,000 when her office became a victim of an unsuspecting Phishing scam.
"The scammer disappeared, and I'm told that it's a common practice, and I won't be getting the money back," 'Shark Tank's Shark Barbara Corcoran says after learning she lost $388,700.11 due to a simple one-alphabet typo.
According to reports, a fake email chain was forwarded to the businesswoman's bookkeeper. It showed an invoice request from her executive assistant, saying Corcoran had approved of the aforementioned payment to a company called 'FFH Concept GmbH' in Germany. It was not unusual as she had investments in Germany, and she occasionally put in some of such amounts.
Barbara Corcoran has been with 'Shark Tank' since 2009.
Source: Eric McCandless, Getty Images
Upon asking the standard questions, the bookkeeper received the correct responses, in line with Corcoran's real estate dealings in Germany. The bookkeeper then forwarded the requested wired payment to the account mentioned by the email on Tuesday, February 25.
However, the email was not from the executive assistant, which was only confirmed after the bookkeeper messaged the successful payment to the real assistant. Unbeknownst to them, the scammer had removed only one letter in the assistant's real address and made everything seem legit.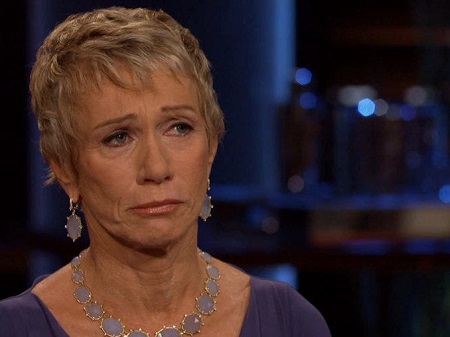 She and her assistant was completely shocked when they learned of the news.
Source: Shark Tank, ABC
After discovering that they'd been scammed, Barbara's team looked into the case. The original scam emails were traced back to a Chinese IP address. Her attorneys are still looking into it, but nothing else is concrete right now. But the money is completely gone now.
"It was an invoice supposedly sent by my assistant to my bookkeeper approving the payment for a real estate renovation. There was no reason to be suspicious as I invest in a lot of real estate," she told People on Wednesday.
Related: Corcoran Has Been Open about Her Plastic Surgery. Here Are the Details.
"The money was wired to the scammer yesterday, and my bookkeeper copied my assistant, who was shocked to see her name on the correspondence," she continued. The detail that no one caught was that my assistant's email address was misspelled by one letter, making it the fake email address set up by the scammers."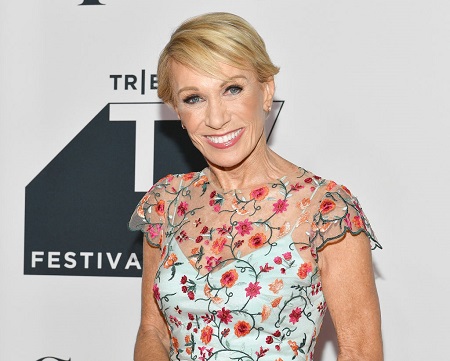 She wants to stay positive despite the setback.
Source: Dia Dipasupil, Getty Images
Despite the loss, the Shark wants to keep a positive mindset, like she suggests one should do when any business takes a hit. "I was upset at first, but then remembered it was only money," she concluded.
Recent: Actor Laura Prepon Welcomes Second Kid, a Boy, with Actor Husband Ben Foster
Aside from being a 'Shark Tank' investor, Corcoran is a businesswoman, speaker and consultant. She founded a New York-based real estate brokerage, The Corcoran Group, and sold it to NRT for $66 million in 2001.
Stay tuned and connected to GlamourFame for more Entertainment content.
-->